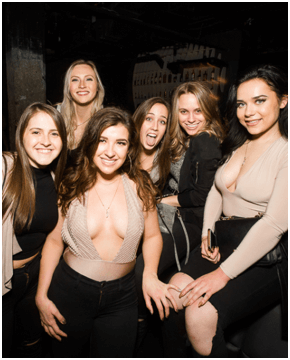 The night is young at this underground hotspot! The undergrounder has renovated chic decor, fit for clients like you. Make your way to this River North club if you want a taste of the high life. Your bachelorette party is certain to be unforgettable. If you're lucky, you may even spot a celebrity! This venue attracts star DJs and notable celebrities, including Kanye West and Katy Perry.
Undergrounder cycles through many musical and attire themes throughout the year.
If you are putting on a huge party, inquire on their site about private rentals!
The River North location has many hotels and bars around for easy logistics.