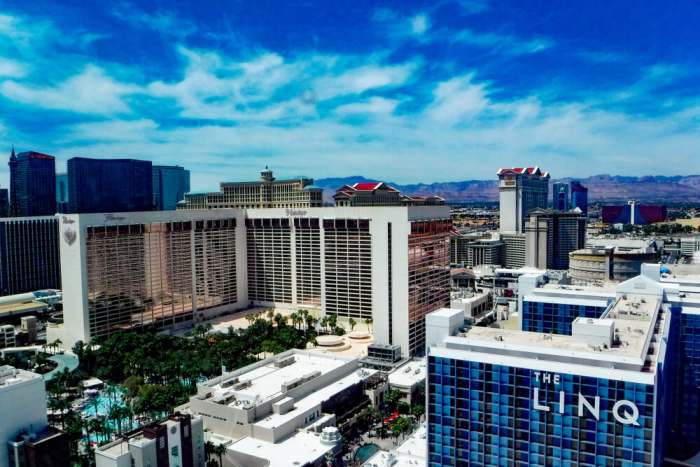 In September 2020, a Request for Information (RFI) was sent out by the City of Chicago. The request revolves around an upcoming integrated resort (IR) project and was sent out exclusively to casino operators in the region. The results were announced recently by Chicago Mayor Lori Lightfoot and they were overwhelmingly in favor of a central downtown location for a new facility.
What The Respondents Said
A total of eleven gaming companies responded to the RFI. Out of those, eight of them suggested that a new casino resort should be either downtown or near it. One other response pointed to the Southeast Side of the city as an ideal location and two others did not submit a location suggestion. Aside from the majority of casino operators leaning towards a central downtown location for a new casino resort, they stated in the survey that an estimated 10 to 25 acres of land would be required for the construction of the facility. They were specific in noting that the gaming floor should be between 100,000 and 200,000 square feet and should have slot machines, table games, and a sportsbook. The hotel portion of the facility should have between 100 and 750 rooms according to those who completed the RFI survey. Additionally, the respondents saw the complex including a hotel, several food and beverage outlets, space for conventions and live entertainment, retail shopping opportunities, and enough parking to satisfy all of these requests. 
Who Completed The Surveys
Of the eleven responses received by the Mayor's office, four of them came from major casino developers including MGM Resorts, Wynn Resorts, Hard Rock, and Related Midwest in a partnership with Rush Street Gaming. Four other responses were from real estate developers R2 Companies, JDL, Development Management Associates, and D3 Realty. The balance of the completed surveys came from casino financier MGM Growth Properties, casino feasibility consultant Christiansen Capital Advisors, and the Chicago Neighbourhood Initiative.
There Are Five Potential Casino Sites On Record
It was back in July 2019 when Mayor Lightfoot first announced the five potential sites selected for Chicago's first-ever casino. At that time, she stated, "While a Chicago casino has been talked about for more than thirty years, today we are moving forward to ensure the new casino is viable for Chicago and all of its communities." The list includes:
– Harbourside at 111th and the Bishop Ford Freeway in Pullman
– the former Michael Reese Hospital (31st and Cottage Grove) in Bronzeville
– Pershing Road and State Street in Bronzeville
– Roosevelt Road and Kostner Avenue in Lawndale
– the former US Steel parcel (80th and Lake Shore Drive) in South Chicago
Although convention and tourism leaders are not keen on the idea of a downtown location, Mayor Lightfoot has leaned in that direction as well as Harbourside on the South and West sides of the city. The downtown location has been noted as the best solution according to a state-hired gaming consultant. A report from the work of that consultant indicated that a downtown facility will be best in that it would "maximize tax revenue earmarked for the city's depleted police and firefighter pension funds." Mayor Lightfoot did say that the RFI responses, "are indicative of the excitement and anticipation of this once-in-a-lifetime project." She added, "Thanks to the responses of nearly a dozen RFI respondents, we are not only one step closer to bringing the long-awaited Chicago casino to life but have the critical information we need to ensure this project will be a success."
Bids To Be Accepted In Early 2021
While the RFI provided the city with vital data, the call for bids to construct the IR won't be requested until early next year, and that isn't certain. According to the Mayor's office, it rests with factors related to COVID-19. They state that the request for bids will depend "upon the pandemic and its impact on capital markets for new development projects at the time." However, the eleven respondents didn't see any long-term effects as they all agreed that, "the current COVID-19 pandemic will have no or minimal impact on the finally constructed casino facility given the timeline for selecting and licensing a casino operator and construction of the casino complex." 
IR's Can Be Harmful To Neighbourhoods
Probably one of the reasons why convention and tourism leaders are against a downtown location is findings from Global Market Advisors. They say that integrated resorts (facilities that contain hotels, casinos, retailers, dining options, etc.) have one goal in mind. That is to keep hotel guests inside of the complex by providing all they would need in one giant location much like a shopping mall or big box store. This reduces the potential business opportunities of retailers and foodservice operators within the same general area of the IR. GMA points out that for an urban casino to be a successful community partner, "there must be compelling reasons for resort guests to venture out." GMA, which is a leading gaming and hospitality research company and consulting firm states that urban casinos can stimulate economic growth and improve the quality of their host community if the neighborhood it is located has qualities that complement the casino development.
Time Will Tell
Illinois Governor J. B. Pritzker signed a gaming expansion bill into law during the summer. That got the ball rolling and has an interesting feature. The selected developer can set up shop at a temporary site while construction is underway completing the permanent gaming house. Although the city is not disclosing which companies who filled out the RFI indicated an interest in building a casino resort, it is safe to say that the prime location within the city of Chicago is going to attract a big-name player. Being able to have a temporary location will make this an attractive proposal simply because it could still be two or more years before the casino resort will be completed and open for business. Will it help or harm the city? We will have to wait and see what develops on that front. The odds are likely even at this point.