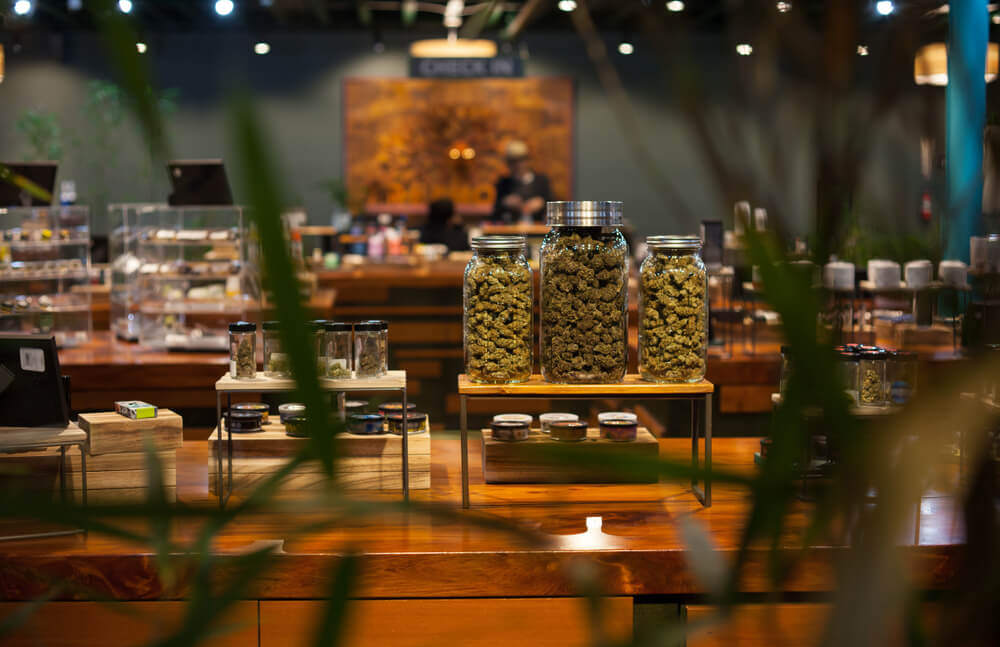 Nine new recreational cannabis dispensaries could be approved in Chicago as early as March 6.
A special meeting of the Chicago Zoning Board of Appeals will potentially double the number of cannabis shops allowed in the city.
A spokesperson for Cresco Labs said the company expects at least two new approvals, including its own proposal to move its Sunnyside establishment from a 900-square-foot space in Lakeview to a 5,000-square-foot shop at 3524 N. Clark Street.
The company has also submitted proposals to open a second store at 436 N. Clark Street.
According to the Chicago Department of Planning and Development, the other applications set to go before the board are as follows:
Nature's Care Company: plans for a dispensary at 810 W. Randolph St. A community meeting discussed the proposal on Feb. 6.
Pharmacann: Plans for two dispensaries at 1001 W. North Ave. and 444 N. LaSalle St. A community meeting was held Feb. 6 to discuss the LaSalle Street proposal, and another was scheduled for Feb. 18 to discuss the North Avenue site plan.
Green House Group: Plans for a dispensary at 612 N. Wells St. A community meeting was held to discuss the proposal on Feb. 7.
PDI Medical: Plans for a dispensary at 60 W. Superior St. A community meeting was held to discuss the proposal on Feb. 5.
MOCA Modern Cannabis: Plans for a dispensary at 214-232 W. Ohio St. A community meeting was held to discuss the proposal on Jan. 29.
Numed Chicago: Plans for a dispensary at 935 W. Randolph St. A community meeting was held to discuss the proposal on Feb. 5.
None of the above have applied for a permit to open cannabis stores in the city's Southwest, Southeast, or Far South sides. Sunnyside Lakeview is the only dispensary to receive zoning approval as of yet.
When Chicago's original cannabis zoning rules were introduced, dispensaries only needed the approval of the Zoning Board before opening. However, a last-minute change barred cannabis stores from opening in B3 and C1 zones, meaning stores now have to apply for zoning changes.
The city currently has 11 licensed dispensaries that began selling recreational cannabis when legalization began on January 1, 2020.
All 11 had previously held licenses to sell medical marijuana.
The state has allowed residents to use medical marijuana since 2014, but classed the drug itself as Schedule 1 – the same as heroin.
Under the new law, adults aged 21 and over can purchase up to 30 grams of cannabis products totaling no more than 500mg of THC. Non-residents using the state for cannabis tourism are allowed to purchase half the amount.
Since legalization, the cannabis tourism industry has taken Chicago by storm, with those who have never tried marijuana before hopping onto weed tour buses.
Products containing less than 35% THC are taxed at 10% of the purchase price, while those above are taxed at 20%. Cannabis can only be consumed in private residences; rental property owners may still ban it. And though cannabis was previously banned in public housing, the ban was partially relaxed in late January.
According to ABC Chicago, new licenses will be issued on May 1, 2020, and another round will not be issued until the state completes a disparity and market study of the industry.
For now, city officials have said they are working to educate new businesses on the laws surrounding regulation, rather than shutting them down for unknowingly breaking cannabis rules.
The Zoning Board of Appeals has five members and usually meets on the third Friday of every month, usually at Chicago City Hall. More information about the upcoming dispensary meeting, the first of its kind, can be found here.
You Might Also Like: