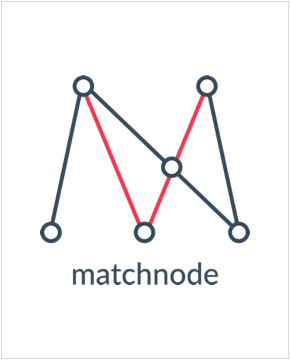 318 W Adams St, Chicago, IL 60602
Phone: (312) 283-3703
Founded: 2012
Founders: Brian Davidson, Chris Madden and Dan Putt
Top Clients: Indiana University, Lending Tree, Byline Bank, New Balance Chicago.
Expertise: Pay-per-click advertising, Google Adwords, Google Analytics, Facebook advertising, conversion tracking, and strategy creation.
From brick and mortar retail stores to high growth companies, this local agency promises to help businesses increase their ROI through digital marketing campaigns that leverage the Facebook Ads platform, Google Analytics, and KissMetrics.
One important client Matchnode helped achieve tangible results is Dabble, which offers in-person classes throughout the U.S. from cooking, woodworking, to wine tasting and yoga.
Matchnode ran multichannel online campaigns to introduce both potential and past customers to new classes and reached untapped audiences using Facebook Audience Insights.
The result? Dabble's monthly ticket purchases doubled in one month and their website had a 50% increase in weekly visitors. Matchnode also created a holiday deal promotion for a fitness chain with Chicago locations called The Dailey Method, which lead to a 23% jump in holiday sales.
World leading companies are living proof that bringing outside talent is the most cost-effective way to scale up fast.
Consultants offer more than advice.
Their strength lies in the variety of companies and industries they worked with. Their out-of-the-box thinking helps them spot intricate problems you didn't know you had, but were holding you back from expanding. Be it an outdated software, compliance issues, bad SEO practices or a lack of brand identity, consultants will assist you in solving those issues, while also empowering you with the tools you need to resolve them in the future.