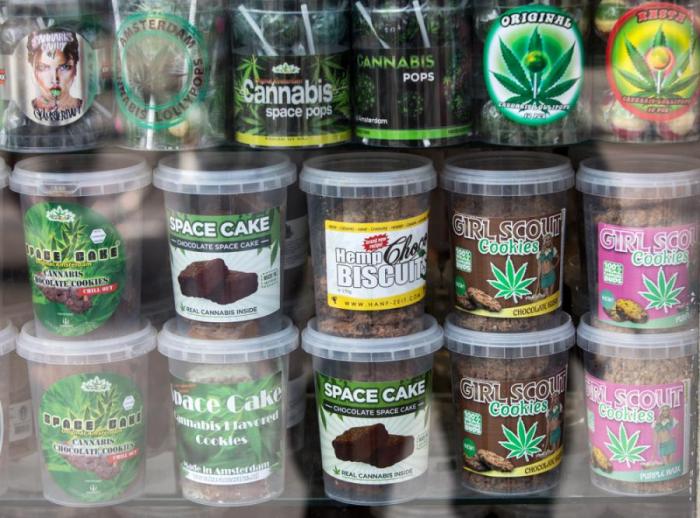 Chicago could be set to see a third cannabis company opening in River North as MOCA Modern Cannabis has applied for a license.
The company applied to build a dispensary just outside of the exclusion zone downtown, just days before pot became legal in Illinois on January 1.
Two other applicants also set their sights on locations just the other side of the zone that extends between Division and Van Buren Streets, and from Lake Michigan to State Street.
MOCA Modern Cannabis already runs a dispensary at 2847 W. Fullerton, but now wants to set up shop at 214-232 W. Ohio Street, too, according to the Chicago Zoning Board of Appeals. The location is a mixed-use five-story building.
Primary company owner Danny Marks has not yet commented on the license application, but
MOCA managed to bag one of the seven spots to sell weed in the central district following a large state-run lottery. It will have to attend a community meeting to address any concerns from the public before going to the zoning board.
If approved, no other dispensaries will be allowed to set up within 1,500 feet of it.
The state of Illinois currently has 55 dispensaries which sold over $3 million worth of THC products on day one of legalization, according to the Washington Post.
By day five, customers had purchased nearly $11 million of recreational cannabis products from more than 271,000 sales.
Each medical dispensary in the state was allowed to convert into a dual-use store or open another to sell recreational weed.
The zoning board postponed the decision on MOCA due to the company being unable to offer a full statement of economic disclosure from all of its owners during the first application stage. Now, reconsideration is set for January 17, with every stakeholder having to provide such a statement.
Zoning board member and president of the Illinois Restaurant Association Sam Toia said asking for a full list of owners isn't new.
Toia talked to Block Club Chicago, and stated: "This board has been requiring [ownership records for dispensaries] since 2015, when we started giving out medical dispensary permits. For liquor licenses, you only need down to 5 percent ownership, but we've been saying since '15 on, that we want to know all ownership [for dispensaries], from 0.1 [percent] all the way up.
"This is a new industry, so we want to make sure we're doing our due diligence. That's what the mayor wants us to do. We want to make sure we're drilling down, that we know total ownership, diversity in hiring."
Danny Marks and his brother Doug are the current primary business owners, who also own the arcade bar Emporium Logan Square and Emporium in Wicker Park. Dan said he had taken on new investors before going in front of the board, but did not have a full list.
Marks also had to answer questions on the diversity of his business, as it's emerged that all of Chicago's 11 dispensaries are so far owned by white men.
He said: "Our workforce is very diverse. Not just for PR's sake. It's something we're very dedicated to. Our community, our customer base is very diverse, Logan Square is obviously a very diverse neighborhood, and I think our employees are a reflection of our community."
MOCA came together with Emporium Logan Square to launch a celebration entitled 'Legalize It' on New Year's Day. The owners also said they would use Emporium as an 'overflow waiting room' on busy days at the dispensary.
The sale and use of recreational marijuana became legalized in the state of Illinois on January 1, allowing residents to purchase 30 grams of marijuana products totaling no more than 500mg of THC. Non-residents can purchase 15 grams.