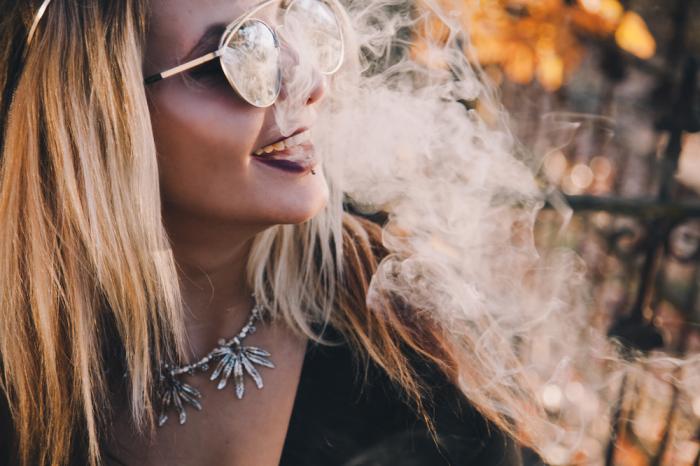 Visitors planning to get high in Chicago on January 1 may be left with nowhere to do so as hotels stick with their no-smoking policies.
The Illinois General Assembly passed on May 31, 2019, a bill to legalize the recreational use and sale of marijuana for adults. It was the 11th state to legalize the drug and the bill comes into place on New Year's Day, 2020.
While state law allows for Illinois hotels to designate a quarter of their rooms to smokers, only a small portion actually does.
Speaking to the Chicago Sun-Times, Michael Jacobson, president, and CEO of the Illinois Hotel and Lodging Association, said hotels in the state had been embracing legalization, though he wouldn't name examples.
He added that those in the hospitality industry would have to weigh out "whether or not the broader tourism industry as a whole leverages the legality of recreational marijuana as a marketing tool to attract new visitors to Illinois."
Jacobson said the association is looking towards its "Colorado counterparts" to see how the industry is getting on in a state that has already legalized cannabis.
Despite the legalization, a large number of major hotels will still hold weed-smoking bans by the time the new year comes around.
Hyatt Hotels has prohibited the use of pot across all of its 10 locations in and around the downtown area. Although founded by an uncle of Gov. J.B. Pritzer who brought the legalization of cannabis into effect this year, the chain intends to remain smoke-free.
A spokesperson for the company said its non-smoking policy covers the use of marijuana, vapes, and tobacco products. It was noted, however, that designated smoking areas will be found outside of some hotels. Smoking on balconies of hotel rooms remains prohibited.
Hilton Hotels and Resorts has also confirmed that its smoke-free policy extends to both recreational and medicinal pot use. The company owns 25 hotels in and around the downtown area.
Marriott International's 25 hotels in Chicago add to the list, as well as nine from InterContinental Hospitality Group and Sofitel Chicago.
While Airbnb guests are required to follow house rules on properties hired, the company itself has no explicit policy on marijuana use. Guests who flout the no-smoking rules of individual properties could have cash drawn from their deposit to compensate for damages.
All isn't lost for those who are looking to smoke a little on New Year's, they just may have to look a little harder. Bud and Breakfast, a hotel and guesthouse booking site, lists a collection of marijuana-friendly stays – although holidaymakers may need to change their destination as there are currently no listings in Chicago.
Lawmakers in Springfield have already passed a followup bill to make it clear that the use of pot in bars and restaurants remains illegal- and it's clear that others may follow suit, leaving it more difficult to become a pot tourist.
Chicago's public housing has also banned the use of pot in its residencies, stating that it has to follow federal law to continue to receive funding. Residents caught using or in possession of marijuana could lose their assistance from the Chicago Housing Authority.
Cannabis will be, however, dispensed in some shops which are expected to start selling on January 1, making it easier than ever to get ahold of weed. Initially, tourists will have to visit the closest dispensary to buy products legally.
Under the new law, Chicago residents will be allowed to purchase 30 grams of marijuana products totaling no more than 500mg of THC, while non-residents will be allowed 15 grams.
You Might Also Like: