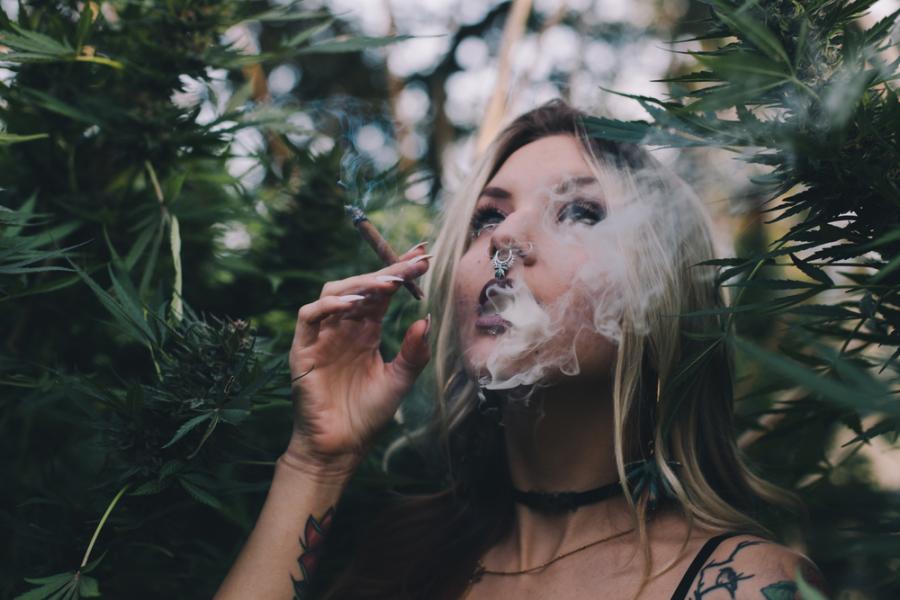 While the recreational use becomes legal in Illinois on January 1, 2021, public housing residents are being told they cannot smoke at home.
The Chicago Housing Authority has begun sending out notices warning residents of the rule and threatening to terminate the public aid of anyone using marijuana for recreational or medical purposes on CHA property.
The notice read: "The CHA can terminate all assistance… if you, a member of your household, or a guest or person under your control is found engaging in drug-related criminal activity, including the use and/or possession of marijuana for medical or recreational purposes." The authority has 63,000 households under its watch.
The news comes after the Illinois General Assembly passed the Illinois Cannabis Regulation and Tax Act to legalize recreational marijuana use on May 31, 2019. Recreational-use revenue in Illinois is expected to reach an estimated $1.6 billion a year, a huge increase from the £130 million brought in annually by medical sales.
While state law on the use of cannabis will be changing in the New Year, the CHA notes that the federal law will not, and the association must abide by it in order to continue receiving funding.
The state of Illinois has allowed those with cannabis prescriptions to obtain a medical marijuana card since 2014, but federal law still classes marijuana as a Schedule 1 drug, in the same category as heroin.
Speaking to the Chicago Sun-Times, residents claimed the ban would affect marginalized public housing residents the most, especially those with disabilities.
Mary Rosenberg, a staff attorney with civil rights organization Access Living, said: "Marijuana is sometimes the only thing that ameliorates someone's disability because they're allergic to certain types of medication.
"It's unfair not to allow these folks to use it essentially because they're poor and live in subsidized housing."
Despite the new state legalization date coming in thick and fast, lawmakers are still debating where people will be allowed to smoke cannabis in public spaces. When first announced, the law allowed for businesses to apply for exemptions to the Smoke-Free Illinois Act so their customers could smoke indoors. However, this sparked controversy among special interest groups who claimed it would completely change public spaces.
These groups have suggested finding the cannabis-smoking parallel to hookah lounges and cigar clubs.
Lawmakers are now attempting to find a middle ground, but this could mean a lack of public smoking areas. Without these spaces, public housing residents could end up with nowhere to exercise their new right to smoke cannabis legally.
Those living in Chicago public housing units may not be able to get high at home but still, have the opportunity to enjoy the benefits of CBD oil either at home or at the Protein Bar and Kitchen in Chicago. Since the passing of the Farm Bill back in 2018, American residents have seen a large surge in the number of businesses offering CBD oil to its customers.