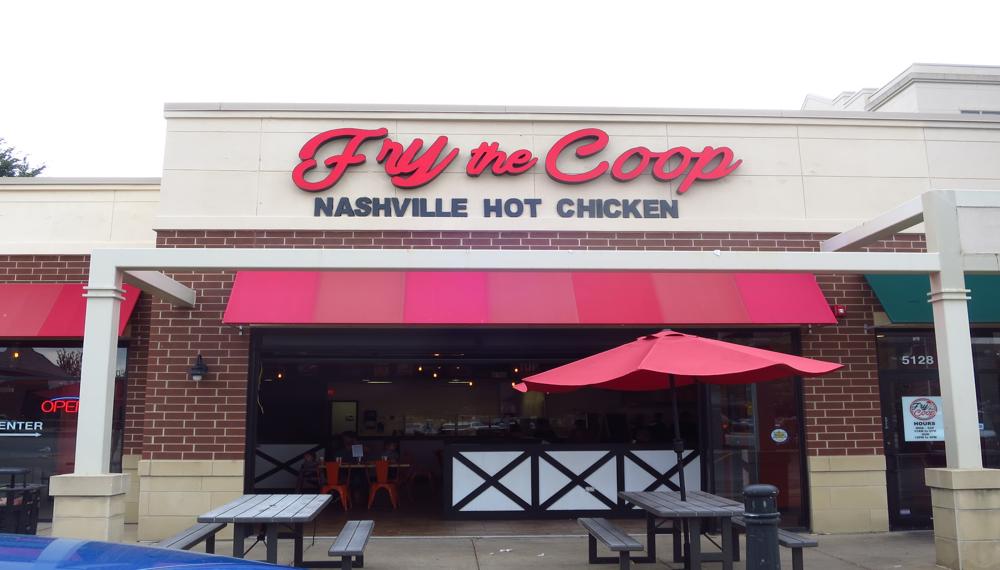 West Town is soon to see yet another Fry the Coop which will feature the chain's famous take on the Nashville fried chicken sandwich.
Villa Park native Joe Fontana founded the restaurant chain after becoming obsessed with Nashville Fried Chicken at "Top Chef" winner Richard Blais' San Diego-based Crack Shack.
He was determined to bring the distinct style and taste of the chicken back home and has since opened three restaurants with a fourth now on the way.
Speaking to the Chicago Sun-Times, Fontana said he hoped to open a total of 15 Fry the Coops in the area and the new West Town location will be the first Fry the Coop to have a full-service bar. This will be the second in Chicago and will be opened at 1529 W. Chicago Ave and it joins a long list of other great restaurants that have opened in Chicago this year.
The restaurant will be hard to miss, located in a two-floor building recently covered in paint by Chicago street artist and muralist Nick "Sick" Fisher in his signature dots and dashes style.
Hours of operation will begin with 4-9 p.m. dinner service Wednesday through to Sunday, and the restaurant will employ around 30 people. If you're looking for great restaurants that open on Mondays, check out our list here.
Fontana worked in software sales in San Diego and had just opened a meatball-centric pop-up when he decided to take a class at culinary school to expand his skills. He soon created his take on the Nashville hot chicken sandwich and opened his first Fry the Coop in Oak Lawn.
A year later, he opened a Fry the Coop in Elmhurst, with a third lunch-counter style restaurant opening at The Loop afterward. Fry the Coop has just celebrated its second birthday. A year later, he opened a Fry the Coop in Elmhurst. A third Fry the Coop, with a lunch-counter style, came to The Loop, next.
The restaurant gives its customers four choices of the classic chicken breast sandwich: Nashville fried chicken with vinegar coleslaw, chicken and cheese, spicy butter-fried chicken, and donut fried chicken.
Feeling hungry? Check out our list of the best Chicago brunch spots.
Guests can then choose how spicy they would like their food to be, opting from country (no heat) all the way to Lil' Insanity. This sauce was created by Executive Chef Francisco Morales and is made with cayenne, ghost, habanero, Carolina Reaper and Trinidad scorpion peppers. As the ingredients suggest, it isn't for the faint-hearted – each restaurant only sells about ten sandwiches made with the extra hot sauce daily.
Even Fontana admits he has only tried the Lil Insanity sauce once. He told the Sun-Times: "It's literally a one, two, three, four, five punch in the face. You can feel it burn your intestines. It's 48 hours of pain."
He added: "I just love making people happy. I'm super prideful about it."