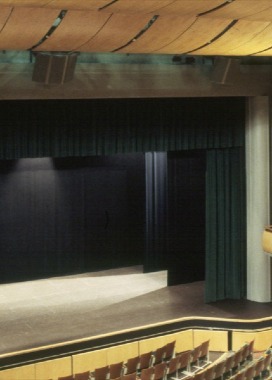 If you are looking for a business venue that can handle a grand affair, look no further than the North Shore Center for the Performing Arts. This venue is a 2 theater complex well-situated for audience focused business events.
You can also make use of their 100-person capacity rehearsal room or smaller conference room as well. You will certainly have the audiovisual equipment and support you need to make sure your business event goes off without a problem.
You'll have plenty of parking, dining, and accomodation in the surrounding area.
The theater decor makes for a warm and inviting business venue.
The stages provide a lot of presentation space.
North Shore Performing Arts Center has been named a top Skokie Business Venue this year