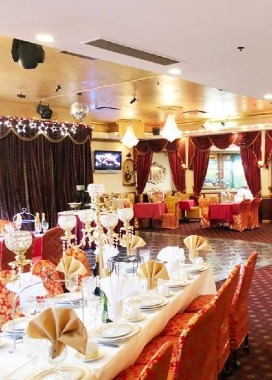 Zhivago restaurant and banquets is another venue ready and willing to take on your event. Why not add food to the equation? Zhivago provides a variety of catering options and menus.
Zhivago is happy to help you set up the space to meet the needs of your event, so you can put on a great corporate function.
You can find positive customer testimonials on their site.
125 unique meals in the menu.
They have a second location if you need more room and banquet hall options.
Zhivago Restaurant has been named a top Skokie Wedding Venue and top Skokie Business Venue this year