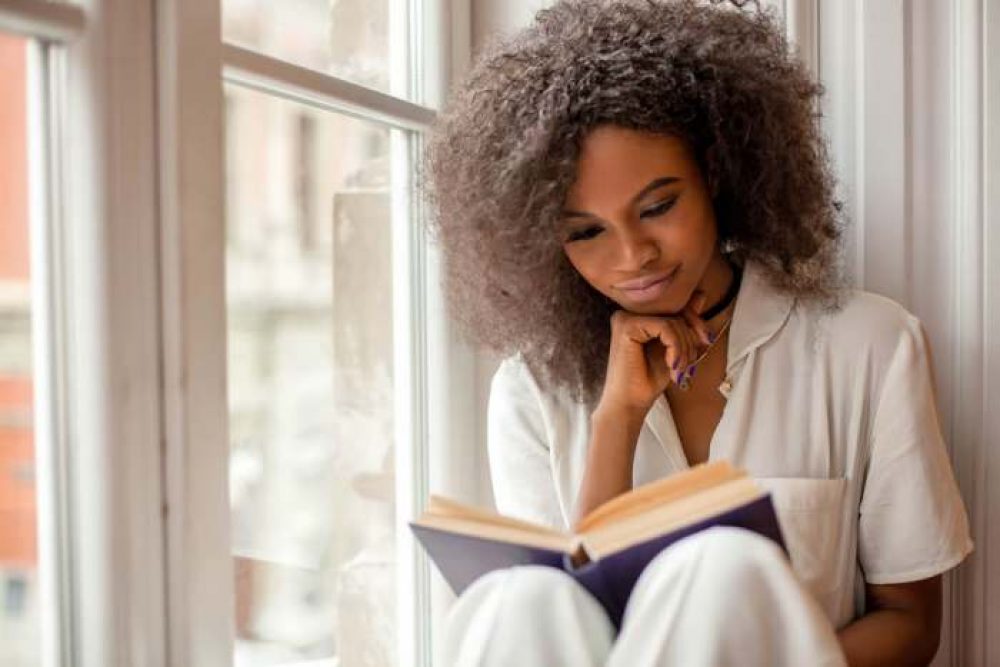 -31%
37 new from $11.63

55 used from $4.90

Free shipping
Last update was on: September 28, 2023 6:07 am
Giant asteroids, virus epidemic, nuclear war, zombies … there's lots of fun to be enjoyed with all of these disasters packed into the best post-apocalyptic novels. If you know your Bible, you may recognize the title as one of the famous quotes delivered by none other than Jesus Himself, when he said "you will reap what you sow." But that has nothing to do with Octavia E. Butler's tale, in which the apocalypse emanates from rather familiar vectors and vices we've come to associate with the ugly side of humanity – talk about racism, corporate greed, climate change, and gender parity.
Parable of the Sower is Octavia Butler's debut novel in her two-part Earthseed series. The sequel came five years later in the form of Parable of the Talents. In the first book in the series, Butler introduces us to the protagonist Lauren Olamina, a teen African American girl being brought up in a post-apocalyptic world after the old one was destroyed by the effects of climate change.
In this not-so-futuristic society, the elite, who-is-who, and other dignitaries reside in leafy, gated communities, sheltered from the mayhem that's going on in the streets. The young girl comes from such a vest of societal privilege in Robledo, LA. She lives in a gated community in 2024 with her three brothers, her stepmom, and her minister dad. 
As part of their everyday life, Lauren and her privileged family work hard, grow food, and hone their weaponry skills in a bid to protect what is theirs. She is hyper-empathetic; a disability that she attempts to conceal from others because it makes her appear more appealing yet can sometimes handicap her. Her deceased drug addict mom is often blamed for the condition, which is characterized by her ability to feel the emotions of the people close to her.
Even though people in her community are considered more privileged than those who live outside the walls, it's a stressful life because everyone knows that their privileges won't last. People outside are killed every day, some commit suicide, some get fall from stray bullets or burglars, and others are mauled by animals. People inside know that the wall will come down sooner rather than later.
The way Lauren and her loved ones handle crises ultimately affects their lives. For instance, her friendship with Joanne Garfield changes for the worst when she tries to open her eyes to the brutal realities of the outside world. Instead of listening to her advice, Joanne rats out Lauren, who in turn, is punished by her parents.
Also, her relationship with Cory, her stepmom, turns sour after her brother Keith goes out of the gate in search of money. Keith starts to live a lifestyle that Lauren doesn't seem to approve of, but Cory turns a blind eye to it because she gets some money in exchange for her silence. Unfortunately, Lauren's dad, one of the closest people to her, walks out of the gate and vanishes for good, changing the entire community.
Unspeakable violence and poverty have become the norm as the civilization collapses in northern California. Now an orphan because of the apocalypse, Lauren must formulate a solution and a new way of life, a new religion that defines God as an agent of change.  The solution eventually comes in the form of Earthseed, a place where you can dream and grow the seeds of hope.
Earthseed is a different kind of utopian community, a cult-like compound situated in Northern California. The main aim of this progressive society is to ditch the planet and give humanity a new lease on life among the stars. This utopian vision of a walled community excludes all of the horrors that happen around it, including rape, arson, theft, violence … the usual list of crimes that happen in the projects.
Octavia's Parable of the Sower is a vivid and spellbinding science fiction tale that's sure to enthrall fans of Colson Whitehead and Naomi Alderman's The Power. It ties climate change, racism, economic inequality, and violence to an apocalyptic fiction story in a fun, heartwarming, and fascinating way. It also has plenty of lessons on faith, cooperation, friendship, and survival.
The book won Octavia Butler several awards, including the Langston Hughes Medal from the City College of New York, Lifetime Achievement Award from PEN Center West, Hugo, and much more. Definitely one of the most memorable books I've read.