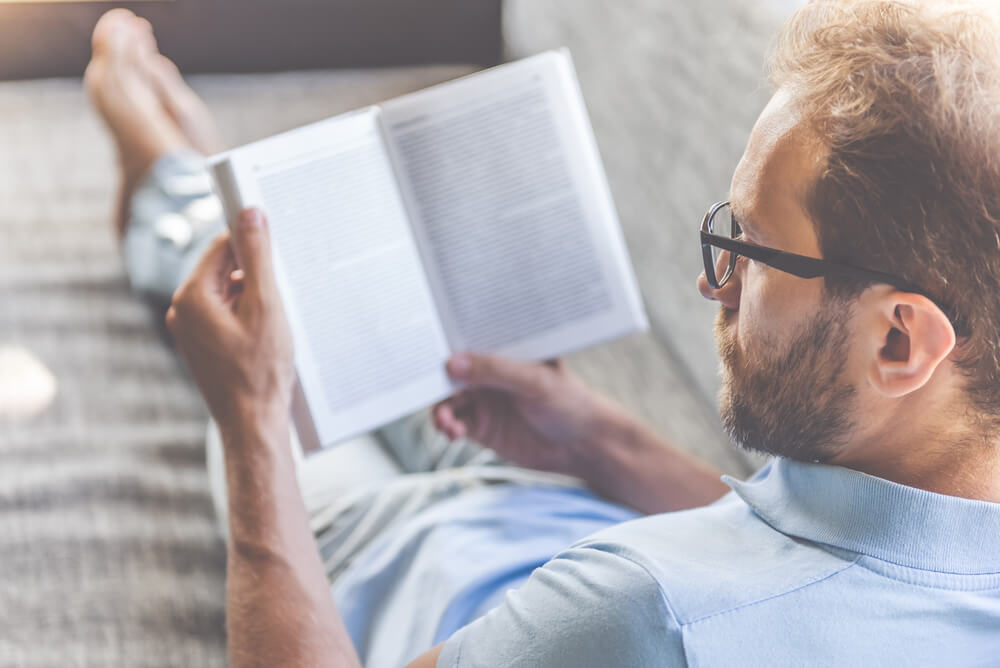 What is marketing in 2023? At base, marketing is the battle companies wage for their share of the consumer's mind and money. However, as the massive shift in consumer behaviors over the past decade has shown, consumers are moving away from traditional media and towards digital mediums for their product information.  The unprecedented time in which we find ourselves dealing with a global pandemic is proving that marketing in 2023 has taken a very different form from what it was in the past. The best way to work within the reality that marketing is ever-changing yet fundamentally the same is to read as much as you can about the subject.
To help you do that, we have compiled the top 14 marketing books every marketer should read in 2023. These books will help you understand the fundamentals of marketing and give you new techniques and tips to help your marketing succeed in this new, uncertain world. The list is broken into three categories: books for marketing beginners to help put in place a solid foundation on which to build your marketing knowledge, books for intermediate marketers to take your marketing skills to the next level, and books for marketing pros to give you a leg up on your competition and be the best marketer you can be.
No matter what level of marketer you are, these books will help deepen your understanding of marketing and add valuable marketing resources to your bag of tricks. The topics range from broad overviews of business concepts that apply to basic marketers to technical marketing technique deep-dives. They are all must-reads for marketers right now. Here are the top 14 marketing books every marketer should read in 2023.
Books for Beginners
1. The Tipping Point – Malcolm Gladwell – 2000 
Amazon
Here is the perfect example of a book that is not a "marketing book" per se but one that explains the goal of marketing better than almost any book out there. It is a perfect starting place for the novice marketer. The tipping point is a phrase Malcolm Gladwell popularized in this book that is now commonly used in the world of marketing. It describes the point at which an idea, product, or group reaches critical mass and suddenly explodes in adoption or popularity. Pushing your company, product, or service to the tipping point is the goal of every marketer.
Gladwell lays out the "three rules of epidemics" that make ideas spread like viruses. These are the factors needed to push something to the tipping point. The first, "The Law of the Few", states that you need certain special people with special communication skills to help spread your message. Rule two is "The Stickiness Factor". This relates to how memorable your message is. Rule three is "The Power of Context": you have to have your message hit at the right time and under the right circumstances. These three rules comprise all the knowledge a marketer needs to help create their own tipping point.  Happily, there is no need to stop here with Gladwell's books. Blink, Outliers, and David and Goliath all have great insights for new marketers.
2. Good to Great – Jim Collins – 2001 
Amazon
This classic business book should be read by all levels of any organization but it is especially useful for new marketers. The book looks at examples of companies that achieved greatness in terms of stock returns over a sustained period of time, those companies' competitors who never reached those levels, and companies that reached those levels but couldn't sustain the results. After studying these three company categories, author Jim Collins discovered seven characteristics that allowed the great companies to reach and sustain that greatness.
Some of the characteristics are very general and others are specific to certain areas of a company.  Many of them are very helpful for marketers to keep in mind. There is a "Culture of Discipline" concept that helps remind marketers how important staying on brand is at all times. The "Technology Accelerators" concept illustrates the importance of using technology to amplify your message. And, "The Flywheel" concept talks about how many small actions have a compounding effect and can add up to something big which is a key marketing concept.
3. The Anatomy of Buzz – Emanuel Rosen – 2001 
Amazon
This book was released right around the same time as Malcolm Gladwell's The Tipping Point and shared the top spots on many a bestseller list during that time. It is nearly impossible to talk about one of these books without talking about the other because they have become two of the most important foundational marketing books that every marketer should read. This book, by marketing exec Emanuel Rosen, is all about the importance and technique of generating word-of-mouth marketing, better known as "buzz".
The book delves into how important word-of-mouth marketing is and how this seemingly organic form of marketing can be generated and manufactured by marketers. At a time when we are all so inundated with media and marketing ( this book was written 2 decades ago so this point is even more true now) people tend to lean more on family, friends, acquaintances, and other people they trust for recommendations when making purchasing decisions. The book discusses how marketers can capture the attention of early-adopters and "big-mouth" influencers who can move the needle on a product through their unique way of spreading the word. Above all, this book helps show that the best marketing is that which marketers work hard to make feel organic, even if it is done through a calculated effort employing tried and true techniques.
4. All Marketers Are Liars – Seth Godin – 2005
Amazon
The title of this book is both thought-provoking and deceiving. The cover art on some printings of the book has the words "Are Liars" crossed out and replaced with "Tell Stories". How author Seth Godin gets to this conclusion is very interesting and important to anyone seeking to understand the fundamental ways that marketing works. The initial idea comes from politics.  In that realm, Godin believes that winners are decided by who tells more believable lies. He takes that concept and translates it to the marketing world where marketers tell "lies" about how an expensive piece of clothing looks and feels better than a less expensive piece or an expensive meal tastes better than a cheap one.
As the book goes along, Godin gives examples of companies crafting stories that people want to hear and want to believe. He labels these "self-fulfilling truths". He posits that the companies that tell better stories end up winning the battle for share of mind. He warns that in this day and age your story will come under intense scrutiny, so if you actually lie it can hurt you and your company immensely. In the end, he decides that marketers should be provocative storytellers but not outright liars. This is something that all novice marketers should take to heart and always keep in mind.
Books for Intermediate Marketers
1. SEO Like I'm 5 – Matthew Capala – 2014
Amazon
The whole idea of marketing has undergone a seismic shift in the 2000s. What was for years a practice based on in-person experiences, physical mailings, and TV and radio commercials is now primarily about one thing above all else: capturing the online audience. The extent to which people now rely on the internet for information about purchases or for actually making a purchase is incredible. So, how do marketers capture the attention of the online masses in 2023? They do it with three critically important letters: SEO. Search Engine Optimization is the practice of creating online content that organically shows up higher on search engine results and is the best way to get traffic for anything you do online.
This book, as the title suggests, walks readers through all the most important basics of SEO. It is important to note that this is not a dumbed-down version of what SEO is all about. It is a guide that takes readers who do not know anything about SEO or know just a little and gives them a comprehensive understanding of the practice and tangible steps to take to start implementing it to help your online marketing do better. It is a great book for marketing pros, entrepreneurs, or anyone in the marketing world who wants to become an SEO expert.
2. Made to Stick – Chip and Dan Heath – 2007
Amazon
This book is the next level up from Malcolm Gladwell's The Tipping Point which is what makes it a great work for intermediate marketers who read Gladwell's book as a novice marketer. The book takes a more intense look at one specific rule from the 2001 book, "The Stickiness Factor". This is trying to answer the question of why so many ideas fly in one ear and out the other for most people while others stick in our minds and remain memorable to the masses. The Heath brothers examine this topic in great detail in an engaging style similar to Gladwell.  They offer incredibly helpful (and memorable!) tips on how to change the way companies and marketers communicate to make their messages stick.
The book creates an acronym to help people understand how to create messaging that will stick in the mind of the people who hear it. The acronym uses the (slightly misspelled) word "SUCCES". This is used to help readers remember the elements that lead to "sticky" ideas and stories. The message needs to be: Simple, Unexpected, Concrete, Credible, Emotional, and Stories. Each of these six chapters uses well-researched stories and examples to illustrate how each concept helps people remember things. Marketing readers will surely remember these points and use them throughout their careers.
3. Influence: The Psychology of Persuasion – Robert B. Cialdini, Ph.D. – 2002
Amazon
This international best-seller has sold millions of copies worldwide. Getting people to say "yes" is one of the most valuable skills you can have not just as a marketer, but in life. This book talks about what it takes to persuade and influence people into giving that yes and how to do it in an ethical way. It also helps readers learn to see through dishonest or unethical attempts at persuasion so you won't get duped by people or entities with bad intentions. It does all this by walking the reader through the six universal principles of influence.
These principles of influence act as a roadmap for marketers to create marketing that is incredibly effective while still being above board. These principles include things such as "social proof", which refers to the fact that we look to others to justify our decisions when we are unsure. Cialdini also covers the concepts of "liking" and "authority" which state that we are more likely to be persuaded to say yes to people or brands we like or that we believe are authorities on something. These six principles are all concepts that intermediate marketers need to understand and internalize if they hope to make the leap from middling marketer to marketing pro.
4. Selling the Invisible – Harry Beckwith – 1997
Amazon
The subtitle of this book is A Field Guide to Modern Marketing and that is exactly what this is. It is a book that should be in the pocket (or at least in the desk drawer) of every marketing professional so it can be whipped out when a situation or opportunity arises in order to get a better idea of the best way to deal with it. The book is broken up into a dozen sections, each with half a dozen or more sub-sections relating to a specific issue within the broader concept. The best advice for marketing professionals is to read this book through once then keep it around as a handy reference throughout your career.
The book's main sections range from "Getting Started" to "Summing Up" which features more recommended reading on marketing. In between are helpful sections such as "Surveying and Research", "How to Save $500,000" (marketing budgeting), and "Holding on to What You've Got"(marketing to existing customers). Each section has engaging and memorable essays that give you all the tricks of the trade you need to become a great marketer. This is a perfect book for intermediate marketers because it will set you up for success and be a resource you refer to frequently over the course of your marketing journey.
5. Positioning – Al Ries and Jack Trout – 1981
Amazon
This classic marketing book was published almost 40 years ago and has roots in concepts that its authors, Al Ries and Jack Trout started developing in the 1960s. Although the concepts have been around for a long time, they are just as relevant and important today as they were back then which is why reading this book will help intermediate marketers take their understanding of the practice to new heights and help them become marketing pros. The book focuses on the concept of positioning:the process of carving out a specific space within a market for your product to exist and flourish.
The book argues for the importance of positioning and acts as a how-to guide for achieving the right positioning of your specific product or service. It goes through things such as how to pick your positioning based on your competition's weaknesses, how to reposition your competition in order take their space in a market, and how to create your position in a market whether you are an industry leader or a follower. Although the book was published the same year IBM released its first-ever personal computer, the concepts still translate well to the era of smartphones and social media which is why this is still required reading today.
Books for Marketing Pros
1. How Brands Become Icons – Douglas B. Holt – 2004
Amazon
For marketing professionals who want to take their brand to an iconic level, author Douglas Holt helps create an understanding of how companies go from being simply a brand to being a cultural icon. To do this, Holt goes deep into the marketing and messaging of the companies that are bigger than simple brands but have become cultural touchstones in the United States and throughout the world. These are brands that are no longer just associated with products or even a lifestyle.  They are so big they are ingrained in the fabric of everyday life. These are brands like Nike, Budweiser, Coca-Cola, and ESPN.
Holt dives into the history of each of these iconic brands and shows how they got where they are in today's global consciousness. He finds that all of them reached their rarified heights by doing more and going further than even the best traditional marketing plans and strategies allow. He describes how they tapped into the cultural zeitgeist in a way that other brands did not. He finds that some of these culturally relevant actions happened almost by mistake.  Using the template of how they played out can help the reader achieve similar lofty heights for their own brands in the future.
2. Epic Content Marketing – Joe Pulizzi – 2013
Amazon
So much marketing noise is in play today that marketing professionals may find that it seems like a daunting task to figure out what approach to take to cut through it. Content marketing expert and author Joe Pulizzi sets forth a plan for marketing pros to do just that by utilizing content marketing to tell a story that hooks consumers and gets them to act without using the traditional, and now mostly ineffective, traditional sales pitches. The basic idea is to create content that consumers really want and find helpful and engaging in order to create the impetus for them to act.
Pullizi goes through the definition and history of content marketing to give readers a deep understanding of what the concept is all about before taking a deep dive on how to use content marketing in the most effective way possible. He gives readers helpful tips, tricks, and tools to most effectively conduct content marketing, sharing the concepts and principles he has learned and developed over the course of his career. These include such factors as meeting an unmet need, being consistent, finding your unique voice, and avoiding sales clichés. These principles can help any marketing pro hone skills and technique to become an expert content marketer just like the author.
3. Tap: Unlocking the Mobile Economy – Anindya Ghose – 2017
Amazon
In the first half of the 20th century, marketing and advertising were all about radio and newspapers. Soon television and magazines morphed into the most important mediums in the later part of the century.  In the beginning of the 2000s, computers and the internet led the charge. Today, in 2023, there is no more powerful tool, for both marketers and consumers than mobile technology. Mobile economy expert Anindya Ghose takes readers on a global exploration of mobile marketing and shows how companies can create marketing that turns phones and other mobile devices into a personal concierge service, not an annoying stalker.
Mobile technology today allows for a mutual exchange of data and information that can ultimately benefit consumers as well as the companies who use this relationship in the best ways. Taking and using all the data generated by the use of mobile devices in a transparent and helpful way is the new frontier of digital marketing and a way to reach consumers in a way they want to be reached to improve their lives and give them the things they want, the way they want when they want them. With the constant growth of mobile technology as wearable devices, in their homes, and throughout most aspects of their lives, understanding and leveraging this tech in the right way will be absolutely crucial to marketers in 2023.
4. Building a StoryBrand – Donald Miller – 2017
Amazon
As a marketing pro, you are not only interested in marketing a product or even a business. Today, you need to create a brand. Creating a brand is important because it defines who and what you are as a company and, when well-built and established, will actually do much of your marketing work for you. In this book, author Donald Miller creates a 7-step framework for creating a great brand called StoryBrand. This framework borrows from classic theater, movie, and television story-building techniques to help marketers craft a brand that is as interesting and engaging as your favorite movie or TV show. Hollywood has long used these ideas to hook an audience and Miller creates an outline for marketers to do the same.
When you look at many successful movies or TV shows, the story usually boils down to a simple framework, the main character wants something that at first seems unattainable and then works to get it. Along the way there are successes and failures and, oftentimes, they are helped in achieving their goals by a knowledgeable and trusted guide. Using these ideas, a brand can craft its narrative by conceiving of the target consumer as the "main character" and creating a world where the brand acts as the guide to allow the protagonist of the story to achieve the success they are looking for. It is an age-old concept that, when applied in a marketing context, is ingenious.
5. Integrated Digital Marketing – Eric Carlin – 2018
Amazon
Once you are a marketing pro, it is time to graduate from simple SEO to, as the subheading of this book promises,  a "Playbook for Integrated Marketing with Search Engine Marketing, Social Media Marketing, Content Marketing, Email Marketing, and Retargeting". This may sound like a mouthful but marketing pros know that the key to great online marketing is a holistic strategy that touches every base online marketing strategy has to offer. This book shows you how to make all these ideas, concepts, and strategies work in conjunction with each other to create incredibly successful online marketing.
The book is broken into three major sections which look at the online marketing process from three distinct vantage points. These are from an internal perspective (all about your brand), an external perspective (dealing with your competition), and the customer perspective. With each of these perspectives, the book describes in detail the entire "purchase funnel" or, the stages of a purchasing decision. These stages are: awareness, consideration, and decision to purchase. The book offers an incredible 200 tips on how to succeed at each stage of the purchase funnel and real-life examples of the tips in action. The book will help turn a marking pro into a digital marketing master.
You Might Also Like: