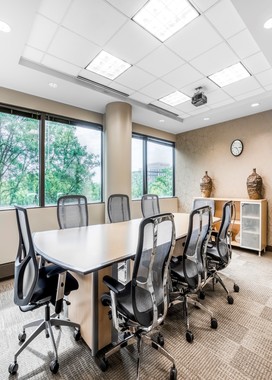 If you just need functional space for your corporate event and are not putting on a huge conference, check out Regus at Old Orchard. They have have dozens of private offices as well as 3 meeting rooms. Your team can be productive in this tucked away business venue.
Fully enclosed parking.
Communal kitchen space.
63 Private Offices.
Regus  has been named a top Skokie Business Venue this year