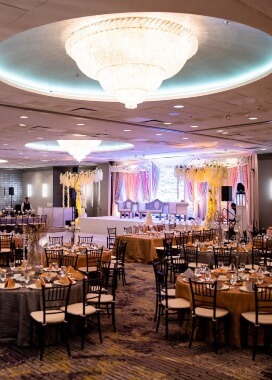 This venue is a combination of great location and great venue. Located in the heart of the Chicago North Shore, Skokie Banquet and Conference Center can handle up to 1200 attendees. They have serious experience hosting a wide variety of  events including trade shows, product launches, wedding celebrations and more.
You can find plenty of event inspiration from the galleries on their site.
Since the venue is also a hotel, accommodation is no problem.
Audiovisual equipment is available.
Skokie Banquet and Conference Center has been named a top Skokie Wedding Venue and top Skokie Business Venue this year.