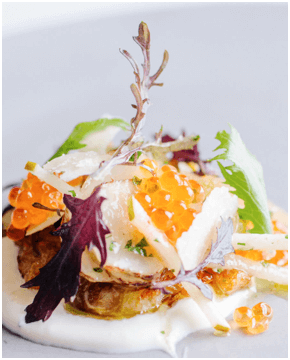 Spiaggia sets the gold standard for modern italian cuisine. This recently renovated Michigan ave restaurants has upheld their reputation as a provider of top quality food for over 3 decades. Your choices are not limited here. You'll find sensational pasta, seafood, cheese selections and drink options for your special occasion at Spiaggia.
Menu is made entirely from scratch.
The restaurant has received international praise.
They have a 700 bottle wine list.