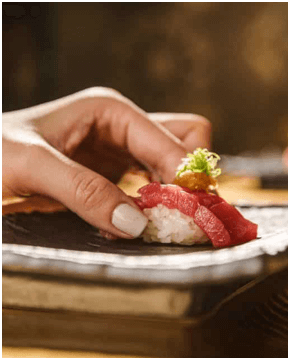 Sushi suite is a more intimate environment for your birthday celebration. The experience takes place in a well-decorated and cozy suite reserved exclusively for your group. You'll receive a 17-course 60-minute omakase sushi dining extravaganza. Once you get your key and open the suite door, you'll have a delicious experience for your birthday celebration.
Great for a smaller celebration.
You and your guests are the only customers in the suite when you eat.
The executive chef is your own personal chef.