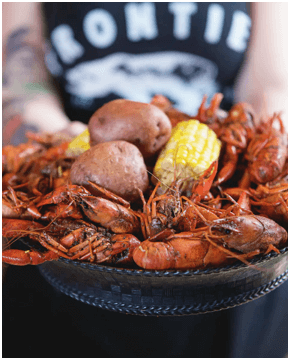 Celebrate your birthday in a stylish lodge with a warm fireplace and great food! The Frontier serves contemporary american cuisine that will leave you very satisfied. For larger groups, they serve whole animals, such as Salmon, Pig, and even Alligator. This is a great place for you and your friends to chow down. They have a warm rustic atmosphere.
Where else can you eat a whole alligator?
Great ambience.
This restaurant has multiple floors.