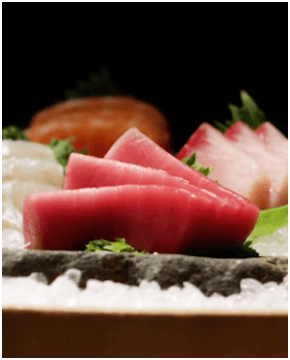 This isn't your ordinary neighborhood sushi place. Roka Akor features a stunning selection of steak, seafood, and sushi with top quality ingredients. Experience highlights such as tableside shaved truffles and house-made salts paired with the highest quality wagyu. Don't worry, there's plenty to choose for drinks as well. You'll find wine, beer, sake and more, to cap off your special celebration.
Voted "Top 10 Sushi Spots in the United States" by Bon Appétit magazine.
"Top 10 Steakhouses" by Crain's Chicago Business.
Friendly Chefs.