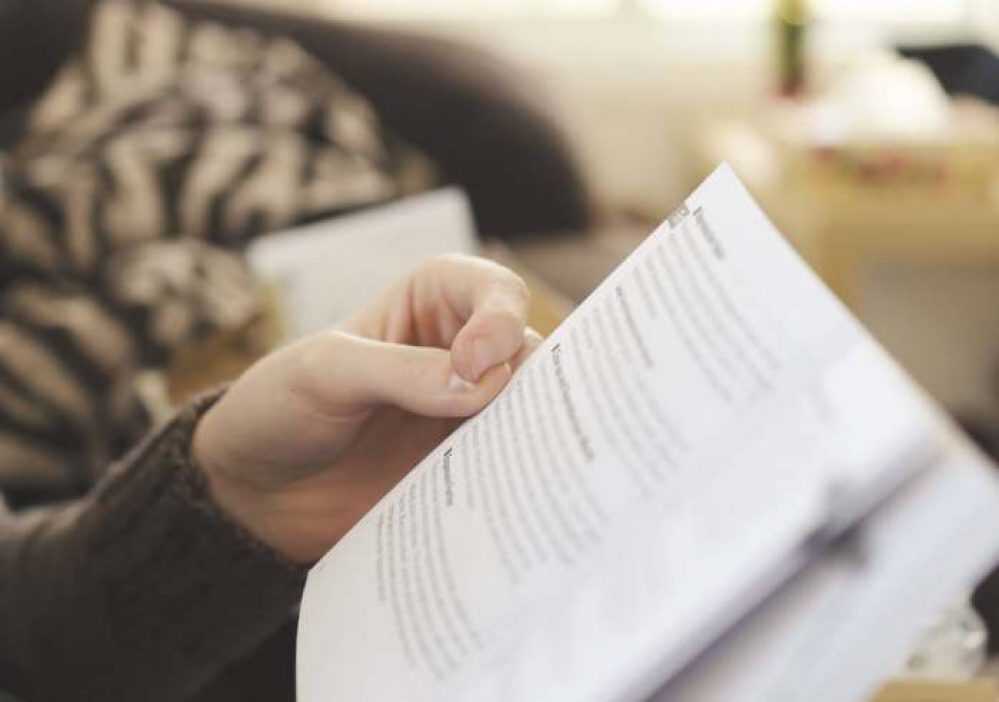 -71%
6 new from $14.48

18 used from $8.53

Last update was on: September 27, 2023 8:01 pm
The Left Hand of Darkness is a sci-fi masterpiece from one of the most beloved authors of modern times, Ursula Le Guin. Dubbed the "chemist of the heart", Ursula has churned some of the best science fiction, fantasy, speculative fiction, and realistic fiction works of our time. These include fan-favorites like the Earthsea series, Hainish Cycle adventure, and The Dispossessed.
Ursula literally revolutionized and changed the sci-fi genre for the better with her awe-inspiring novels. Of all her work, The Left Hand of Darkness is often quoted as the best. For it, she won both the Nebula Award and Hugo Award for best novel, becoming the first woman writer to do so. In fact, she is the only second author in history to win both awards in the same year.
The Left Hand of Darkness is set on an otherworldly planet filled with androgynous creatures. Le Guin packed a wide range of controversial themes of gender, love, culture, religion, and sexuality into the fantasy thriller.
Genly Ai, a male Terran, is on a mission to planet Genthen to convince them to join the league of worlds called Ekumen. He has the ability to communicate through a form of telepathy, aka mindspeak. As with most of Le Guin's novels, this takes place on a planet where sentient life was sown by precursors of the human race on the planet named Hain, which is millions of years ahead of the human arrival on Earth (aka planet Terra).
Ai's crew is orbiting a nearby sun in a mode called stasis. Citizens of Genthen used to have the capability to communicate via mindspeak because they lost this ability. He has sought the audience with King Argaven Harden of Genthen through Prime Minister Estraven, who feels that joining Ekumen is beneficial to all Genthenians. But Ai has a tough time understanding Genthenians, especially the Prime Minister.
Today, the citizens of Genthen must abide by shifgrethor, a bunch of behaviors they must follow in most formal situations. These behaviors prove to be particularly difficult for Ai to understand. After being told by a seer that his mission would be a success, Ai pushes on with his quest to convince the Genthenians to join Ekum, but war breaks out between two cities as he returns from one of the tribes and he is captured.
The Left Hand of Darkness follows the story of two strangers who happen to be on the same perilous, torturous, and long journey across the frozen paths. One is an outcast, forced to flee his home, while the other is on the run from a different kind of pursuit and persecution.
Strangers until recently, the two people have one thing in common: curiosity. They have curiosity about themselves, their enemies, and others. They also share a nearly unwavering belief and conviction that the world can be a better place for everyone. As the duo journeys across some of the harshest, most inhospitable landscapes, and most dangerous icy conditions for more than 800 miles, they discover the true meaning of love and friendship.
Le Guin's Left Hand of Darkness is a big thought experiment that also doubles up as one of the best reads about sex, gender, religion, and friendship. Le Guin's prowess as a chemist of all matters the heart shines through the pages and her well-developed characters. As a reader, you can't help but feel it's a complex, rich, and inspiring tale of finding love at their best.
The author reimagined most of the concepts that we sometimes take for granted. Talk about unalterable things that we share like our national identity, our cities, families, war, creation, utopia, and gender, which Le Guin took and put human constructions, and imperfections at the front of it all. In this way, she held up the mirror to our own world filled with betrayal, love, war, agreements, and friendships.
Le Guin has always been a fervent advocate of thoughtful, intelligent sci-fi work, and you can see this on every page of Left Hand of Darkness. In her own words, she wrote this novel in response to the Vietnam War, which is why she pushes every button to paint an anarchist utopian society.
In conclusion, this novel is packed with optimism that appeals to most readers, especially as we try to process the events of the past year. At the core, it's an uplifting tale of building love and friendship, but it also goes beyond the utopian script, offering a positive side that some of the best post-apocalyptic novels strive to achieve.