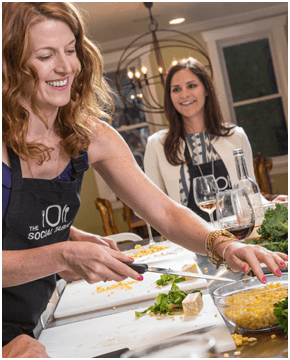 Established in a small basement kitchen near New York's Times Square, The Social Table offers cooking classes, focusing on both simple and more sophisticated recipes. Which makes it the perfect event for a group of friends, date nights and families to join.
Cooking Classes.
Perfect for all ages.
Great gift idea for anyone who enjoys cooking.