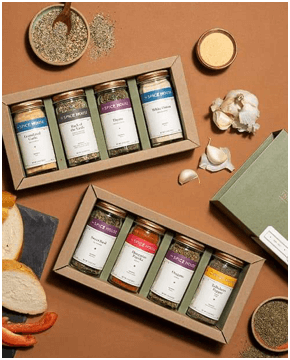 Spice up your life – with Chicago's best spices from "The spice house".
The spice house offers a huge collection of fresh and delicious spices from all over the world. Making this the perfect gift idea for any foodies that want to step up their cooking game.
Customize your own spices.
High quality ingredients.
Great and unique gift idea.