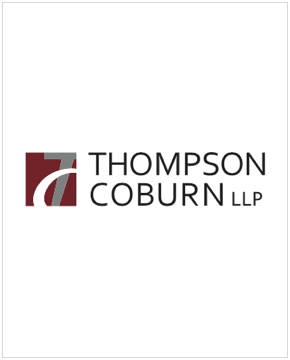 55 E Monroe St Chicago, IL 60603
Phone: 312 580 2229
Website: https://www.thompsoncoburn.com/
Founded: 2007
CEO: Roger Flower
Expertise: Litigation, Real Estate, Corporate, Intellectual Property, Cybersecurity, Employee Benefits, Labor & Employment, Finance, Bankruptcy, Private Client, Environmental, Healthcare, Lobbying/Policy, Public Finance, Tax.
Thompson Coburn prides itself on being one of the most popular law firms in Chicago, having represented 45 of Chicago's 100 largest public companies and almost 30 of its 100 largest privately held companies in an assortment of legal matters since expanding their business to Chicago in 2007.
Since its launch, Thompson Coburn's Chicago office has continued to grow rapidly, with 15 more partners joining the office over the last few years. They boast that many of these partners come from the city's largest law firm, with lots of experience and a high level of knowledge.
With over 65 attorneys covering many different parts of US law, this law firm in Chicago is great for those looking for experience. If you aren't quite sure what sort of legal help you'll need, investing in Thompson Coburn LLP to help may significantly benefit your case.