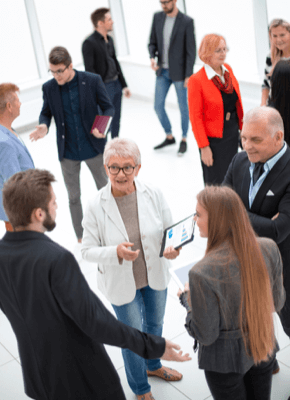 At Total Events, your story is everything. With a stellar team and over 24 years of experience, Total Events works with you to create an engaging and perfectly executed event. They provide a full spectrum of event services, including strategy, creative, logistics, production, and analytics. From initial planning and venue work to post-event analytics and everything in between their team aims to deliver an unforgettable experience. Total Events has handled multi-day retail openings, influencer events, conferences, to name a few. Their experience spans 6 continents. With Total Events you can be sure your event is in safe hands "TER makes everything so easy and gives me so much peace of mind. In all phases of the planning process, they are responsive, friendly, and thinking one step ahead. They are an absolute pleasure to work with and make my life easier!"
They have won over 50 international awards.
Check out their blog for event planning tips!
They have put on events for fortune 100 companies like Microsoft and Pepsico.