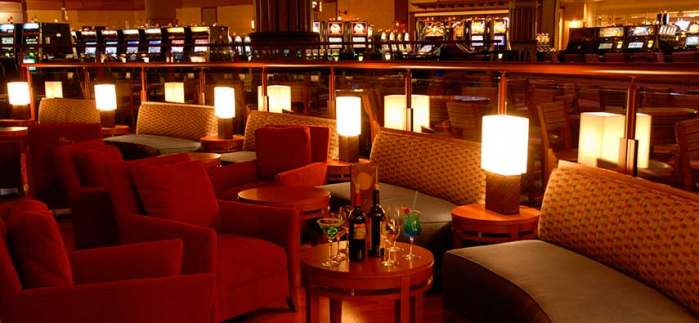 Twin Rivers Worldwide Holdings (TRWH) recently entered the Illinois market with its recent purchase of Jumer's Casino & Hotel in Rock Island, Illinois. The deal is worth $120-million and is expected to close in Q2 of 2021. It is still subject to various closing conditions and a regulatory approval process.
More On Jumer's Casino & Hotel
This Las Vegas-themed site was officially opened on December 1, 2008, by Delaware North Companies Gaming & Entertainment. The facility had originally been built in downtown Rock Island but received permission in June 2002 from the Illinois House of Representatives to move to their present location. The 43,000-square-foot casino contains 1,000 slot machines, plus a high-limit slot section, 25 table games along with a live poker room. The hotel portion of the sprawling complex has 205 rooms with 11 luxury suites, a nightclub, a sports bar, a convention center, and four restaurants. The purchase will increase the growing casino empire of Twin Rivers to a total of 13 properties in nine different states.
What Twin Rivers Had To Say About The Deal
Twin Rivers CEO George Papanier says the company is continuing to "expand our regional presence" and that Illinois provides "the potential to capitalize on lucrative sports betting opportunities." All of this despite the ongoing uncertainty of the COVID-19 pandemic and its future impact on social activities like live gambling and tourism. If you look at the recent buying activity of Twin Rivers, it is easy to speculate that COVID-19 just added a small wrinkle to an already carefully planned expansion program. Twin Rivers paid $180-million earlier this year in a deal that saw them acquire three gaming venues which included the famed Bally's Atlantic City site.
The Politics Behind The TRWH Expansion Plan
Twin Rivers is building a casino empire that will most definitely be referred to as being geographically diverse. There is a very good reason for expansion outside of the company's home state. It is to reduce an over-concentration risk. Competition is good, monopoly is not, and considering the buying targets, Twin Rivers is aiming at properties that have something special – sports betting activities. So, in reality, Twin Rivers is building on a concentrated effort to increase its sports betting footprint. However, it does make one wonder exactly why Jumer's Casino & Hotel as there is not a sportsbook located at that site currently. Unless that's the plan.
Legal Sports Betting In The Land of Lincoln
Online sports betting in Illinois is still very new according to WSN.com. Although sports betting was legalized in June 2019, it took nearly a year for the first brick-and-mortar legal sportsbook to open. That was followed three months later (June 2020) by the first legal mobile/online sportsbook. There are currently 7 brick-and-mortar and 5 online sportsbooks operating legally in Illinois. Sports betting has grown considerably in a short time with the largest monthly handle recorded to date being $139,643,887 in August 2020. That was just five months after the first brick-and-mortar sportsbook opened and just two months after online sports betting was possible with mobile sportsbooks.
A Pattern Could Be Developing
Papanier points to the two casinos Twin Rivers owns in their home state of Rhode Island as an example. Both experienced spikes in wagering activity after a very slow start. Sports betting in the state was legalized in June 2018 and legal sportsbooks opened in November 2018 (brick-and-mortar) and September 2019 (online). With just two retail sites and one mobile in the state, wagering activity in Rhode Island shows potential with the highest monthly handle to date (December 2019) totaling $31.7-million. The speed with which sports betting has grown in Illinois has made the state a favorite target of casino and sportsbook operators.
What To Expect Next
It doesn't take much of a leap to anticipate the next move for Twin Rivers. Once the deal with Jumer's is complete, expect a push for legal sports betting approval at the state government level for that site. There probably already is a floor plan drawn up somewhere with provisions for a retail sportsbook location somewhere on the casino floor and talks with a mobile sportsbook operator to create a Jumer's app. As forward-thinking as that may sound, these elements would have to be on the drawing board or the expansion into Illinois would not make logical sense. Regardless of what Twin Rivers does, you can bet it will benefit both the company and the sports betting industry.
Also, Watch For
Once Twin Rivers gets their foot in the door, expect big-name sportsbook operators to start sniffing around. With the aggressive approach Twin Rivers has taken in acquiring casino properties already this year, they will likely partner with an equally aggressive sportsbook operator (your guess as to which one that could be). As seems to be the norm in Illinois, there will also very likely be a sponsorship deal struck with a state professional sporting team or well-known Chicago or Illinois-based professional athlete. Yes, some of these moves are highly predictable but that's okay. In the end, sports bettors and casual sports fans will be the winners of such partnerships.
In Conclusion
Legalized sports betting in Illinois has brought the state a great deal of extra attention. As the plan is to support the rebuilding program of Governor J B Pritzker, no one expected there to be so much interest. Even state projections were low compared to the numbers that are flowing as a result of all forms of sports betting in the state. You could point to COVID-19 and the restrictions placed on public gatherings as helping somewhat but there will be a time where that is not going to be relevant anymore. One thing is for sure, the pandemic didn't hurt the online registration rate for Illinois gamblers to create their online sports betting accounts. Being able to register remotely rather than in person has opened sports betting to far more residents living in the state than anticipated. It has been so popular that the deadline to register online has been extended at least twice. What does this mean to Twin Rivers? There is a demand for online sports betting and the trend seems to keep going up which makes it attractive for casinos and sportsbook operators.