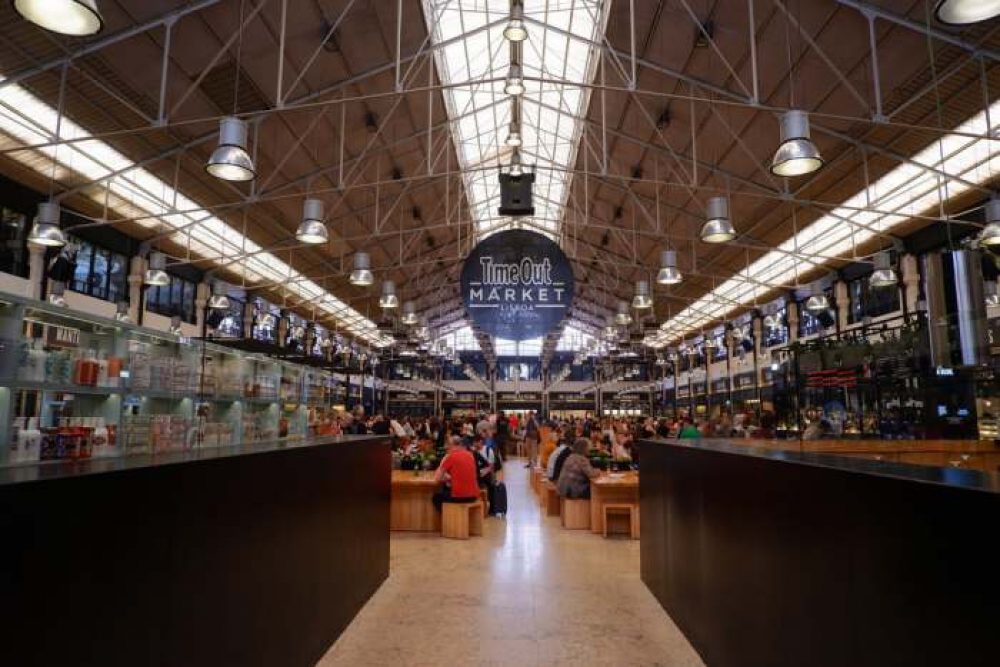 Local artist Rahmaan Statik answered B_Line Projects' call to create an impressive visual homage to the late Chicago fashion designer and DJ Virgil Abloh, who died in November 2021, aged 41, after a private battle with cardiac angiosarcoma, a rare form of cancer, leaving behind an important legacy in the city where he grew up. 
A Creative Genius Born and Raised in Chicago
Ghanaian-American creative director Virgil Abloh disrupted the traditional fashion industry, bringing streetwear to the highest levels of the luxury market, and then becoming one of the few Black designers to be creative director at a major luxury house.
But before he launched his Off White streetwear brand, became Kanye West's creative director and an artistic director at high-end fashion house Louis Vuitton, Virgil Abloh was just another creative person trying to launch his career in Chicago. 
Born in 1980 to Ghanaian parents, Abloh grew up in the suburbs of Chicago. He obtained his bachelor's degree in civil engineering from the University of Wisconsin-Madison in 2002 and went on to study architecture at the Illinois Institute of Technology. He first rose to prominence as Kanye West 's creative director and the duo interned together at Fendi in 2009.
A Spectacular Career Following His Own "Yellow Brick Road" to Fame
Abloh launched his first fashion line, Pyrex Vision, in 2012 and collaborated with Matthew Williams and Heron Preston as part of a collective called Been Trill. Then, he partnered with the company that would become New Guards Group to launch upscale streetwear sensation Off-White in 2013. In 2017, a one of a kind collaboration with Nike ensued. Only one year later, in 2018, he succeeded Kim Jones as the artistic director of menswear at Louis Vuitton.
His first show for Louis Vuitton aimed to reinvent the brand to suit the taste of a new generation, featuring diverse models who walked down a rainbow runway wearing a collection inspired by the 1939 musical film "The Wizard of Oz," a reference to the American Dream and Abloh's own spectacular personal journey from Illinois to Paris, following his personal "Yellow Brick Road".
In July 2021, Louis Vuitton parent LVMH sealed its deal with Abloh, buying a majority stake in the entity through which the designer owned Off-White's intellectual property and giving Abloh an unprecedented new role working across LVMH's vast portfolio to "leverage together the group's expertise to launch new brands and partner with existing ones in a variety of sectors beyond the realm of fashion."
 The Karl Lagerfeld of His Generation, Abloh Will Be a Part of Chicago Forever
From the Bucktown retail store RSVP Gallery (which he founded in 2009 with fellow designer Don C.) to the East Garfield Park basketball court that he teamed up with Nike to renovate in 2020, Abloh will forever be a part of Chicago.
He reinvented the role of a creative director, bringing to the table hip-hop's penchant for remixing, skateboarding's sense of community and a deep wish to create and promote social progress. He inspired other creators, helping them spread their wings, by offering them "cheat codes" and "trails of information" useful to launch their own brands. 
He was called the Karl Lagerfeld of his generation, a multi-tasking creative genius with business savvy and almost superhuman energy.
His death took people by surprise, causing an outpouring of emotion from industry figures and close collaborators throughout the fashion, music and art worlds. Abloh was a "genius designer, a visionary, he was also a man with a beautiful soul and great wisdom," Bernard Arnault , chairman and chief executive of LVMH, said at the time.
Finding a way to commemorate an artist, fashion designer and DJ as accomplished as Abloh is no simple task, but B_Line Projects chief curator and director Levar Hoard was up to the task. Hoard began curating murals inside of Time Out Market Chicago when the food hall reopened to the public in June 2021, helping artists DOT and World Wide Zeb fill a couple of blank stairwell walls with vibrant art. His next project will honor Abloh, who he describes as a "role model" who "brought elements of street art and graffiti with him each step of the way."
Hoard has called in local street artist Rahmaan Statik to create a mural dedicated to Abloh at Time Out Market Chicago, covering both of the walls on the food hall's west stairwell. 
A tribute and contributions to the Virgil Abloh™ Post-Modern" Scholarship Fund
Rahmaan got his start in the '90s as a graffiti artist, and became known for his lively, multi-colored murals of MF Doom, Gwendolyn Brooks and J Dilla. He has learned the complex wildstyle and Rammellzee graffiti styles present in some of Abloh's work and which will be depicted in Rahmaan's mural. Chicago already has so many Instagrammable landmarks, but this will for sure become one very quickly. And if cultural landmarks like those one can find on Michigan Avenue aren't up your alley, seeing the Virgil Abloh memorial mural and spending some time reflecting on his life and legacy might be exactly what you needed. 
Entitled "Virgil Forever", the tribute mural will officially be unveiled at Time Out Market Chicago on Saturday, February 12 at 6:30pm. 
"It's going to be a museum piece that shows the types of graffiti and street art that Virgil himself drew inspiration from, it's going to show the type of street art that made its way into designs for Off-White and Louis Vuitton," Hoard says. "[Rahmaan] is someone who was arrested for graffiti, but now he's one of Chicago's best artists and he's able to [draw] inspiration from graffiti."
If for any reason you cannot make it to the unveiling ceremony, but you still want to pay tribute to Abloh, there is a way. Throughout Black History Month, the Time Out Market Bar will offer a "Virgil Forever" cocktail—a gin and tonic variant that combines Glendalough rose gin, Combier Le Bleu, pamplemousse rose, lemon juice, kiwi and tonic. Throughout February, $1 from each drink sold will be donated to the Virgil Abloh™ Post-Modern" Scholarship Fund, which grants scholarships to promote equity and inclusion in the fashion industry.