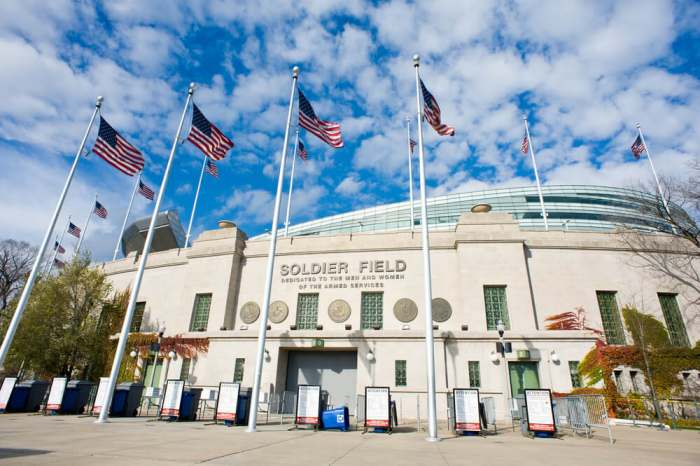 While some may have thought it was a gamble to expand legal betting in the state of Illinois, the move has paid off extremely well for both the state government and gamblers throughout the Land of Lincoln. In this article, we will take a look at what the state has done and attempt to determine the factors that have made sports betting such a lucrative stream of additional income for the state government.
Illinois has never been shy about gambling. Only, for many years it was heavily restricted. That all changed in June 2019 when state legislators passed a bill into law making sports betting legal in the state. Provisions were made to permit this activity online and by March 2020, the first legal sports bets were being made. At the time, the legalization of sports betting made Illinois the 15th state to do so. Sportsbooks opened – both land-based and online, and things have essentially exploded from there. Much of the credit goes to current state governor JB Pritzker, who blazed a trail that has led to huge returns for the state that rival those of all other states where sports betting is legal.
How Popular Is Sports Betting In Illinois?
The Illinois Gaming Board (IGB) tracks the numbers. The total gambling revenue generated in October 2021 was $109.1 million. That came from the ten legal casinos in operation within the state. The total represents a 2.7% increase from the $106.2 million generated in September 2021 and down considerably from the state high of $120.1 million recorded in July 2021. The running total for the year has Illinois gambling at $864.4 million in revenues, not including sports betting. Sports betting, combined with retail sportsbooks, has earned the state $16.4 million so far in 2021. Here's a breakdown of what factors have assisted with the success of sports gambling in Illinois. See where Illinois sits in the rankings.
Sports Betting Is Appealing
Who hasn't made a side bet on a game you are watching with friends? It is a common pastime and sports betting presents a legal opportunity to cash in on your sports knowledge. It's true, punters get to exercise what they know about a team or game and literally put money where their mouth is to back up what they know. There is no other way to do this outside of sports betting. Does this mean that only the bettors who have some interest in the game or teams involved will win? Absolutely not. However, if you happen to have some "inside info" on a player or some other element of a match that could potentially result in a winning bet, you are likely to be more emotionally attached to that particular game. This makes watching sports more enjoyable. It also means that you could turn a profit out of what you know. Imagine being able to earn a few bucks while watching sports. It can happen.
It Is Easy To Get Involved
When you consider how difficult it is to start a new business in today's world of new technology, you have to credit the creativity of sports betting outlets for carving their niche in Illinois. Having a brand new market to build an innovative wagering option had to have some obstacles. However, the sportsbooks in operation today used a lot of effort to get established. By using incentive programs to interest bettors in registration, and providing new and interesting ways to stay in the game, sportsbooks have done well in the state. Plus, bettors like them. Sign-up offers, loyalty promotions, additional offers, and more have made sports betting fun, interesting, and worth checking out for gamblers of all skill levels.
Illinois Just Loves Sports
One factor that sets Illinois apart from many other states is that there are a lot of sports fans here. Yes, it could be argued in many other states as to which one has the most loyal sports fans but consider this: none of them have the Chicago Bears, Bulls, Blackhawks, White Sox, or Cubs. When you think about it, that is an impressive lineup of teams to support or watch. Well, maybe not so much for White Sox fans, but you get the idea. Besides, these are all iconic teams that have long and successful histories in their respective sports leagues. With those kinds of roots, who wouldn't be excited to be a sports bettor in Illinois? Don't even get us started on the college sport team options.
Speaking of Teams…Team Partnerships
Probably one of the most solid moves made by legal sportsbooks operating in the state is the effort they have put into leveraging exposure through team and athlete partnerships. You already know how serious sports fans are in Illinois and the loyalty they have for their teams, but when a sportsbook signs a partnership deal with a local team or athlete, it instantly gives that sports betting venue a level of legitimacy that would otherwise take years to achieve. Some examples include a $100 million deal with the Chicago Cubs and DraftKings and BetRivers joining forces with the Bears. Those are big-time partnerships.
The State Government Is Pro-Sports Gambling
We can't forget this important point. None of this would have been possible if the state legislators were not supportive of sports gambling. Many states that have not legalized any form of gambling are light years away from seeing the potential that exists with sports betting. The visionaries in Illinois did and have turned that interest into a very profitable stream of income. Plus, with the state earmarking gambling profits to assist with improving the sagging infrastructure and economy within Illinois, it means every bet is supporting change for everyone living in the state. Who could argue against that kind of benefit?
Final Thoughts
Sports betting has exploded in Illinois since the first legal bet was placed in March 2020. It didn't happen by accident, either. There have been a lot of elements that had to fall into place to make this the success it has become.