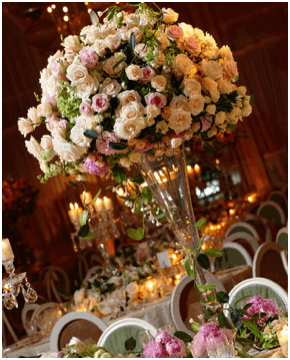 Yanni design is one of Chicago's premier wedding floral and decor companies. They can provide items that will make your wedding pop, such as gorgeous bridal bouquets, glamorous stage decor, and custom printed dance floor covers. No matter the cultural or religious theme, Yanni studios can make your wedding breathtaking.
They already have experience decorating some of Chicago's most popular wedding venues.
They will work to fine-tune your decorations to your wish.
They have decorated plenty of traditional Hindu and Jewish weddings.