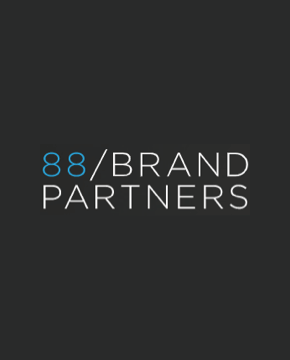 Address: 542 Dearborn Suite 1300, Chicago, IL 60605
Phone: (312) 664 2500
Founded: 1998
CEO: Michael McGuire
Top Clients: Discover, W Hotels, Mayo Clinic.
Expertise: Advertising, branding, and broadcast video services.
Awarded the Davey Awards in 2016, 88 Brand Partners is a creative agency that focuses on deriving their strength from big ideas rather than big budgets. Working with companies of all sizes, they will provide a full creative service that elevates and expands your brand in the digital space.
Within their role, their team of specialists will integrate strategy, planning, copy and design to create a form of communication that cultivates a more meaningful—and personalized—connection between brands and their audiences.
In addition to their paid services, where they will closely work with clients to achieve their creative digital success, 88 Brand Partners is also committed to helping the local community with their Pro Bono program. This means that one business will have the unique opportunity to receive their specialist support completely free of charge, making it perfect for small or emerging start-up companies.