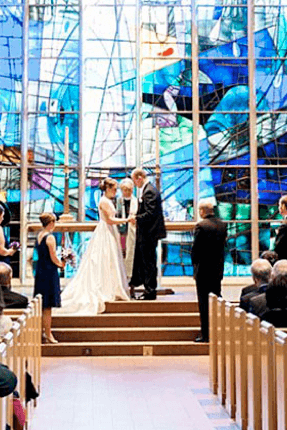 Take a quick trip north to this stunning Evanston church for your special day. The Alice-Miller Chapel is a neo-gothic, high ceiling church, with modern stained glass facades. Don't worry about space! The chapel can fit up to 700 guests. Night or day, you're guaranteed to have a grand ceremony here.
There is a full-sized pipe organ on the 2nd level.
If you are Northwestern alumni or staff/faculty, you receive a large discount!
The space is conveniently located next to lakefront parks and beaches.