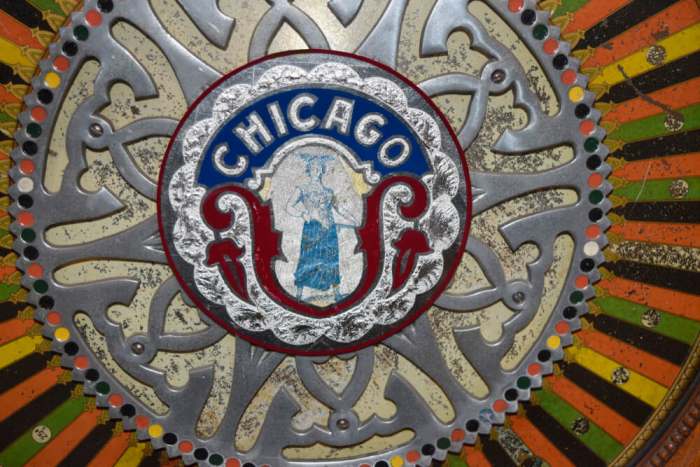 The gambling landscape in Illinois is an interesting one. The state has ten riverboat casinos, proposals for two commercial casinos, and video gaming terminals (VLTs) scattered across the state in locally approved small business locations. With a legal gambling age that fluctuates (18 for bingo, lottery, and pari-mutual wagering, 21 for poker rooms and land-based casinos), Illinois is fast becoming an alternative to Nevada for gamblers from all over the country.
A Bit of Background
The Illinois Riverboat Gambling Act was enacted in early 1990, which legalized riverboat gambling on open water outside Cook County. The purpose of this was to create a protective zone around the City of Chicago. The zone was to keep the pari-mutual wagering on horse racing in the Windy City region safe from the invasion of casinos. Since horse race gambling has been legal in the city since 1927, it was felt that it had to be protected from potential competition from riverboat casinos. When the riverboat casinos were first approved, they had to be in motion in water. Then a state law in 1999 permitted them to be docked permanently and allowed these venues to have 1,200 gaming machines and table game seats.
In 2005, state legislation established an admissions tax of $2 or $3. That means all riverboat casinos charge $2 or $3 to patrons for entry. Plus, these venues were mandated to have restricted hours of operation where they had to close for two hours a day. They usually close between 6 and 8:00 AM. The Video Gaming Act passed in 2009 permitted VLTs in approved retail establishments, truck stops, veteran and fraternal establishments. There are currently 7,710 licensed places in the state with VLTs. The total number of active VLTs in the state is 37,159 and each of the licensed riverboats has no more than 1,200 slots. The Illinois Gambling Act became law in 2019 which paved the way for two new commercial casinos – the largest ones in the state.
Slot Machines In Chicago
With the volume of VLTs dotting the landscape throughout the state, Illinois now has more locations for legal bets than Nevada. Think about that for a moment. We're talking more than Las Vegas, Reno, and the balance of the Silver State. But, none of those slots are within the city boundaries of Chicago. Why is that? Well, as mentioned above, the precedent was set in 1990 when the Riverboat Gambling Act became law. The main stipulation allowing riverboat casinos was that they could not be inside Cook County. Cook County is the most populous county in the state of Illinois and is the second-most-populous county in the United States. Los Angeles County in California holds the Number One spot. Cook County is home to 40% of the entire population of Illinois and happens to be where Chicago is situated. With a population of 5,275,541 (2020), Cook County has a population greater than 28 of the US states. Although slot machines are not legal within Cook County, the Chicago market is the target of most of the casinos in the state.
Slot Machines Near Chicago
With such a high population base to work with, it only makes sense that the legal casinos in Illinois are located within minutes, or a short drive from Chicago. Here is a breakdown of the closet casinos to the Windy City and their distances:
Grand Victoria Casino Elgin – 42 miles west of downtown Chicago
Hard Rock Casino Rockford (proposed) – 89 miles northwest of downtown Chicago
Farrah's Joliet – 45 miles southwest of downtown Chicago
Hollywood Casino Aurora – 42 miles west of downtown Chicago
Hollywood Casino Joliet – 45 miles southwest of downtown Chicago
Rivers Casino Des Plaines – 20 miles northwest of downtown Chicago
Southland Live Casino in Calumet City (proposed) – 30 miles south of downtown Chicago
As you can see, all but five of the state's licensed (and proposed) casinos are located near Chicago. The remaining casinos include:
Argosy Casino Alton (158 miles south of Peoria, across the Mississippi River from St. Louis, Missouri
Casino Queen in East St. Louis – 165 miles south of Peoria, across the Mississippi River from St. Loius, Missouri
Farrah's Metropolis – 167 miles southeast of St. Louis, Missouri
Jumper's Casino and Hotel in Rock Island – 101 miles northwest of Peoria
Par-A-Dice Hotel Casino in East Peoria, 3 miles northwest of Peoria
Online Slot Machines In Chicago
Although physical slots are not legally present within the Windy City, gamblers within Cook County who seek something other than horse racing, sports betting, lottery, or bingo can save themselves a bit of road time if slots are what they are after. Plus, with the alternative provided by new technology, gamblers can get their fix from the comfort of their homes, in the office, or during their daily commute to and from work with online casinos. There is no restriction to internet access of these gambling sites in and around Chicago. This means that Cook County residents don't have to worry about not being able to walk to the nearest casino as all they have to do is log online for the best paying slot machines available. So, although state regulators have kept physical slots (and casinos) away from Chicago, the internet provides Chicago gamblers with a way to bring that casino activity to their fingertips.
Final Thoughts
Slot machine lovers in and around Chicago may not have easy access to land-based casinos to feed their need for slot machine activity, short of getting into their vehicles and driving to the nearest venue. However, if the weather is not favorable, gamblers can still experience the excitement of real slot action by visiting the online casino of their choice. Access is available to everyone within the state, including those living in Cook County. So, even if physical slots are not legally allowed within the Chicago area, that doesn't mean a slot fan can't play their favorite casino game. All they need is an internet connection and a device to play on and they will be spinning the reels in no time.