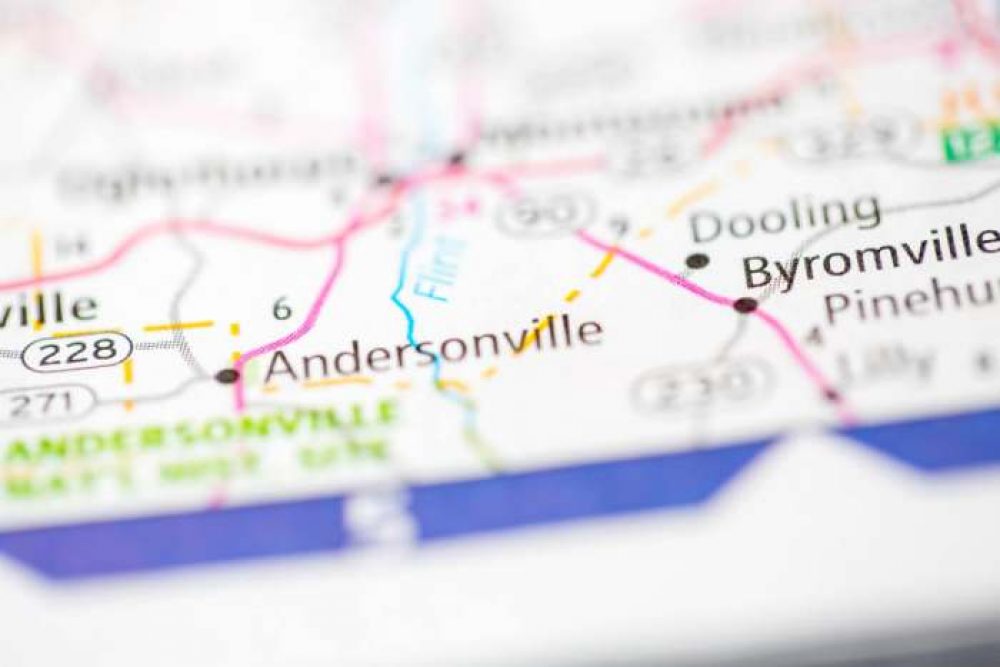 Andersonville is the city's historically Swedish neighborhood that began its transformation into a center for LGBTQ+ nightlife and progressive initiatives in the 1980s. Today, Andersonville is a thriving mix of coffee shops, landscaped corners, families, partners, singles, and longtime residents.
Recently, Chicago was bestowed with the honor of the second most fun city and the second most beautiful city in the entire world. Now, Chicago's Andersonville has been voted the coolest neighborhood in America. Not only that, the far Northshore enclave has been noted as the second coolest neighborhood in the world, right behind Copenhagen's Nørrebro neighborhood.
"Cool" is Subjective
The definition of "cool" depends on who you are. Andersonville, and Chicago, were bestowed with those honors by Time Out magazine. The magazine compiled a list of global neighborhoods submitted by thousands of the magazine's readers. These were carefully ranked according to things like dining, culture, and nightlife. Community spirit, forward-thinking, sustainability, and resilience were also factored in, all qualities that make a place "cool" according to the magazine. With that in mind, Andersonville ranked number two in the world.
The Transformation of Andersonville
In the 1850s, Andersonville was a far-flung suburb, known for its cherry orchards, settled by Swedish farmers. Swedish immigrants continued to arrive in Andersonville into the early years of the 20th century. It wasn't long before the town's streets were dominated by Swedish-owned businesses, everything from hardware stores, delis, bakeries, and shoe stores. In 2010, the Andersonville business district was named a National Historic District due to its rich culture and architectural history.
However, during the Great Depression and the post-World War II era, Swedes began to move out of Andersonville. By the mid-1960s, the neighborhood was in decline. At that point, the ancient Swedish custom of celebrating the summer solstice came to Andersonville as Midsommarfest, which has blossomed into one of Chicago's best street festivals.
In the late 1980s, Andersonville's beautiful and affordable housing, easy access to the lakefront and downtown, as well as its unique commercial district attracted a new type of neighbor. A large number of gays and lesbians moved in, opening businesses like a feminist bookstore. Ethnic gift shops and eateries also opened, giving Andersonville an injection of diversity.
Now, Andersonville is better known for LGBTQ+ culture and nightlife, rather than as a Swedish neighborhood.
The restaurants, bars, and boutiques along Clark Street are also a draw to the neighborhood. Queer-friendly establishments like the Bird Cage and Nobody's Darling, a Black-woman-owned Queer bar, are well-known throughout Chicagoland. Restaurants like Parson's Chicken & Fish also have ardent followers.
Vibrant community events like the annual Andersonville Homecoming and Taste of Andersonville showcase local businesses. These events also give residents the opportunity to celebrate  together. 
However, the neighborhood hasn't completely abandoned its Swedish roots; Andersonville is still home to the Swedish American Museum and a few Swedish eateries like Simon's Tavern, where you can enjoy seasonal glögg.
Andersonville also makes important, progressive efforts towards promoting sustainability, such as the Clark Street Compost initiative; this allows local businesses to compost their food waste rather than sending it to a landfill. Andersonville installed two "People Spots," by transforming parking spaces into green spaces where people could sit and gather.
Neighborhood nonprofits like the Chicago Therapy Collective support the LGBTQ+ community's mental health. In fact, Andersonville is an inclusive neighborhood that welcomes historically disadvantaged populations.
Beautiful Homes, Vibrant Diversity, and Inclusivity Make Andersonville Cool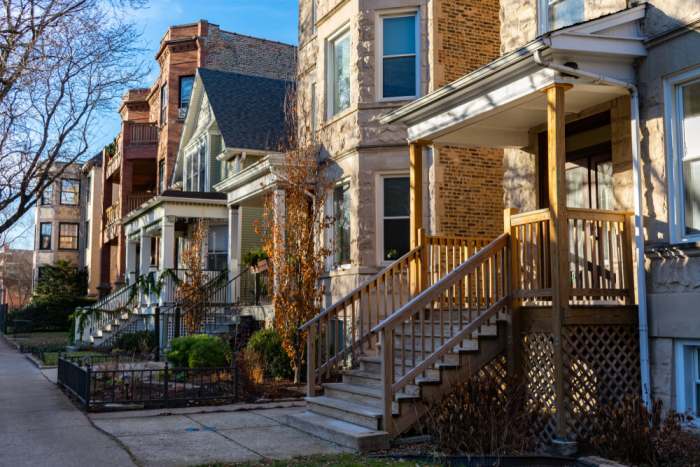 Andersonville is not only known for its vibrant diversity and inclusivity, but also its beautiful, old homes. Each compact, brick unit contains two to four flats, which also contribute to sustainability. Smaller, older, and more densely-built neighborhoods like Andersonville are an important source of affordable housing.
Many of these multi-level flats have been revived and renovated, mixing in seamlessly with newer buildings. The tree-lined avenues and compact, green lawns add to the inviting appeal of the place. To put it simply, it's an easy and inclusive place to live.
However, Andersonville's real estate is steadily increasing; if you'd like a slice of this inclusive and diverse neighborhood, act soon.
What Does the Future Hold?
It's hard to say what the future holds for the world's second coolest neighborhood, but the future looks bright for Andersonville and its diverse denizens. While "cool" trends come and go, this old neighborhood has proven it has staying power. From an old-school Swedish enclave to a hub of cutting-edge culture and entertainment, it's seen a lot of change. While Andersonville may fall off the list of coolest neighborhoods, it will continue to be cherished by Chicagoans.