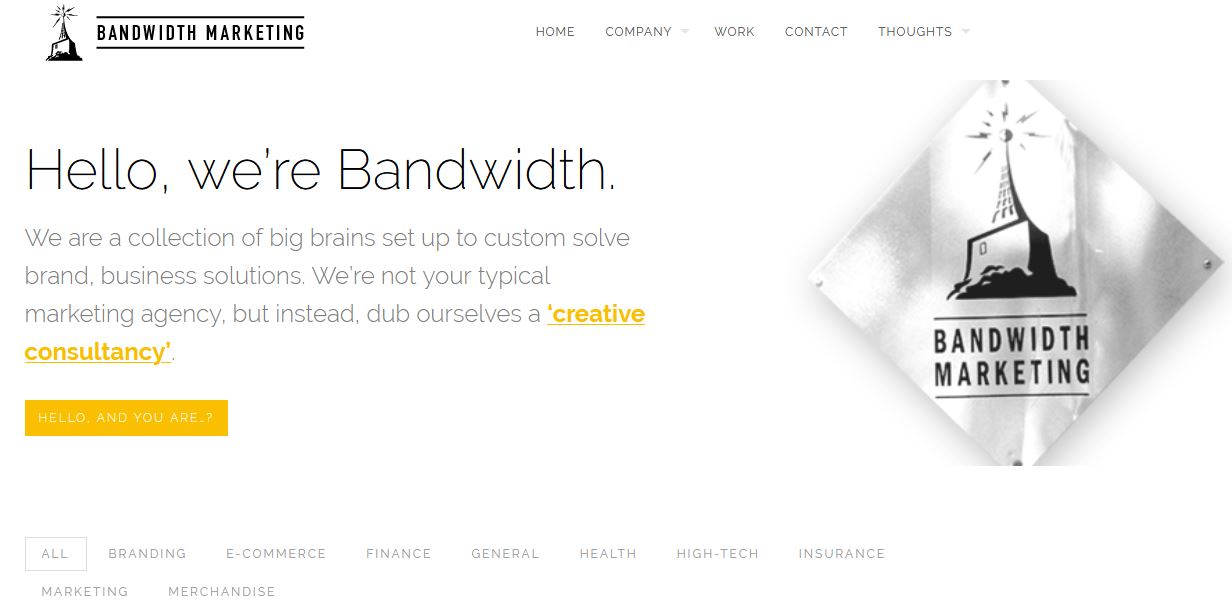 600 W. Van Buren Street, Suite 210, Chicago, IL 60607
Phone: 312-772-6584
Founded: 2005
CEO: Rob Albertson
Top Clients: VillageMD, Guaranteed Rate, Abbvie, WRS, Incingo, Illinois Technology Association, Grubhub
Expertise: Brand Messaging
Bandwidth Marketing Group is as much a creative consultancy business as an agency, and always looking for the client who wants what they have to offer: aggressive, thoughtful marketing and branding strategies.
With all serious inquiries, they set up an initial meeting where they listen and ask questions about your business and the industry it's in to gauge if you are a good match.
If you are, you gain access to their highly personalized service with experts who will customize branding and communication strategies for your business unlike any others.
They know their branding works, and their marketing and branding strategies will take your business to the next level.