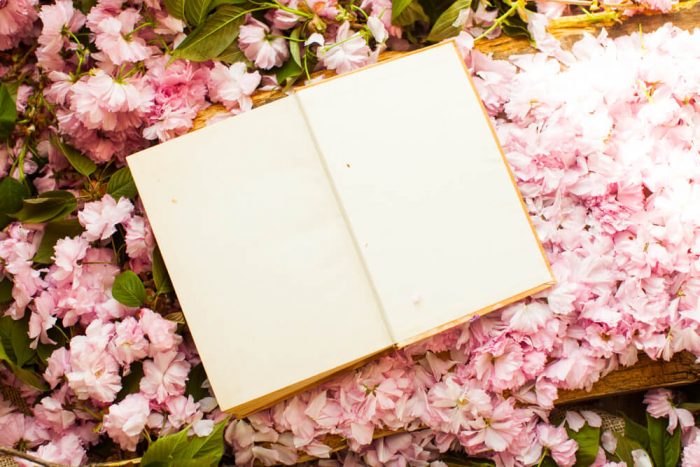 Do you find yourself watching romantic comedy movies and TV shows (aka rom-coms) repeatedly? Perhaps you have been eagerly waiting for the classic '90s rom-coms to return to Netflix, Hulu, and other streaming platforms because of their ever-green charm and luster. Talk about How I Met Your Mother, Friends, Everybody Loves Raymond, When Harry Met Sally, Never Been Kissed, Julia Roberts' Notting Hill, and Four Weddings and A Funeral, just to remind you of a few.
Quite frankly, romance and comedy do influence and touch our lives one way or another. You could say they are the true super-food for the mind and soul. If you're deeply into romantic comedy as a genre, we've some great news for you. The rom-com is not only enjoying a renaissance on screen, it's also making a major comeback in print.
Today, you'll find thousands of funny romance novels that will literally knock your boots off, from the timeless classics to sensational new additions and lots more in-between. The good thing about rom-com novels is that they make for fantastic year-round reading, whether you need something to snuggle up with in winter or a good read to complete your summer reading list.
Lucky for you, we've put together some of the best funny romance novels to read right now. They all feature love, sex, and romance interwoven with loads of charming humor, making them the perfect multi-sensory reads for any season. You may also want to check out our other reading lists of the best sci-fi books, the best suspense thrillers, and the best fantasy novels. With these highly curated lists, you'll easily and quickly find a favorite title to fit your interest.
1. The Hating Game, by Sally Thorne (2016)
Amazon
Sally Thorne is easily one of the most amusing romance novelists of the 21st century. Some have said she's the next Sophie Kinsella, and they couldn't be more right. Her 2016 The Hating Game is often quoted as one of the best funny comedy novels and responsible for the recent resurgence of the rom-com genre. This is a classic hate-to-love romance novel that'll keep you thoroughly engrossed from cover to cover.
The Hating Game follows the story of Joshua Templeman and Lucy Hutton, a duo of talented executive assistants to the CEOs of a freshly merged publishing firm. Aside from their job title and genius, the two couldn't be more unlike, and in fact, they hate each other and see eye to eye on virtually nothing. Josh is a bit neurotic and uptight while Lucy is effervescent and full of life. But could there be more here than meets the eye?
It is business as usual at the company until Lucy and Josh apply for the same coveted position, turning the two lieutenants into full-on rivals. As fate would have it, the duo realizes in the heat of the competition that they may have more in common than they like to admit. Surprisingly, the hate soon dissipates into a full-fledged romance. If you like your romance novel spiced with raw tension, refreshing humor, and a sprinkle of suspense, then you're in for a real treat!
2. Red, White & Royal Blue, by Casey McQuiston (2019)
Amazon
Red, White & Royal Blue is Casey McQuiston's debut novel and a multi-award winner that continues to steal the hearts of most rom-com lovers with its quick-witted humor and unpretentious romantic story. No wonder it became an instant USA TODAY and New York Times bestseller. It was also named the Best Book of the Year in 2019 by such authoritative publications as Vanity Fair, NPR, and Vogue.
Imagine what would happen if the son of the president of the US falls in love with the British prince. The Red, White & Royal Blue puts you on the front seat of this secret romance that starts out as a public beef between Alex (America's first son) and Henry (the Prince of Wales). It doesn't help that the feud becomes a hot topic and frequent headliner, threatening to jeopardize the relations between the two powerhouse countries.
When reconciliation is initiated, it dawns on Alex that Henry is not a horrible person after all. At the same time, the two young men fall deeply for each other and their hatred soon turns into delectable romance. As you can imagine, this is the perfect recipe for a sweet and steamy love story sizzled with some light humor and feel-good vibes.
3. The Proposal, by Jasmine Guillory (2018)
Amazon
If you're an ardent fan of rom-com novels, then the name of the New York Times serial bestselling author Jasmine Guillory should be instantly familiar. She's probably well-known for her debut romantic thriller, The Wedding Date. You'd be happy to know that The Proposal stars some of the same quirky and loveable characters from her previous page-turner that sold like hot cakes.
Nonetheless, The Proposal is, in its own right, one of the best funny romance novels we've ever read. It's daringly flirty, charming, and hilarious, making it the perfect feel-good read for the summer. It follows the dramatic, grown-up love story of one Nikole (aka Nik) whose life is turned upside down when she is proposed to at a Dodgers game.
Nik turns down her boyfriend's proposal on the Jumbo Tron, which, of course, becomes a media sensation. In her defense, she'd only been seeing him for a couple of months and wasn't ready to get hitched to him. As she tries to get out of the Dodger Stadium quickly to save face, Nikole meets her knight on a white charger, Dr. Carlos Iberra. There's an immediate spark and incredible sexual tension between Carlos and Nik. The rest unfolds in this charming novel that's as romantic as it is comical.
4. Save The Date by Morgan Matson (2018)
Amazon
Morgan Matson's Save The Date is among the originators of the recent rom-com novel rebirth. From the author of The Unexpected Everything and Since You've Been Gone, Save The Date is a fantastic story of self-discovery and summer love. Fans of Sarah Dessen and Jenny Han will flip over this one.
Charlie Grant tries to fly under the radar in her day-to-day life. She hangs out mostly with her BFF and hopes Jesse Foster — whom she's had a thing for since high school — will one day notice her. But everything is about to change this weekend. Not only is her sister getting married at their family home this weekend, but Charlie's also wrestling with a ton of other things.
Though hoping for a perfect weekend, Charlie discovers that fate has other plans in store for her. It seems like her parents' marriage is going to the dogs; the wailing of her rented dog is giving her the heebie-jeebies, and to cap it all off, her favorite sibling has invited his obnoxious girlfriend. And Charlie may be hot for the wedding coordinator's handsome nephew. Buckle up, as it's about to get messy, steamy, and romantic in here!
5. One Day in December, by Josie Silver (2018)
Amazon
Do you believe in love at first sight? One Day in December is the first novel by talented British author Josie Silver. It tells the change-of-heart romantic story of Laurie who until recently thought love-at-first-sight was something you'd only see in rom-coms and romantic films.
One snowy day while taking the bus, she sees a man through the window and something magical happens when their eyes locked. Even though she can't seem to put a finger on why, she immediately knows he's Mr. Right. Unfortunately, the bus drives away.
As luck would have it, Laurie meets the man again but discovers that he's spoken for! To add insult to injury, Jack is the new boyfriend to her long-time friend, Sarah. This humor-filled novel takes you through the emotional turns, twists, heartbreaks, and bittersweet moments in the lives of Jack, Laurie, and Sarah. Trust us; this is a novel that you won't put down once you start reading.
6. The Only Thing Worse Than Me is You, by Lily Anderson (2016)
Amazon
While Lily Anderson's The Only Thing Worse Than Me is primarily a superb YA fiction, it develops into a hilarious rom-com with a geeky and witty twist. Despite her high school peers jumping on the romance bandwagon, Beatrice Watson (Trixie) has only two goals on her mind: beating her long-time academic nemesis Ben West into fourth place while she lands in third in their academic competition, and getting her hands on the latest Doctor Who figurines set.
Trixie is proud of her stellar academic accomplishments at her high school for talented teenagers. However, she has tied with Ben for third place year after year. It's now her senior year and she will do everything to take what she feels is her rightful position and trounce Ben down to fourth place. In a funny turn of events, Ben's BFF starts seeing her best friend, and the new couples force them to play nice and hang out more.
Their nemesis-to-friends story starts when Trixie's best friend is wrongly roped into a cheating scandal. It's on Ben and Trixie to call a truce and work together to clear her best friend's name. This heart-warming and funny novel is a refreshing and fascinating take on Shakespeare's Much Ado About Nothing.
7. The Kiss Quotient, by Helen Hoang (2018)
Amazon
One of Amazon's Top 100 Books of 2018 and the 2018 winner of Goodreads Choice Awards for the Best Romance, Helen Hoang's debut novel The Kiss Quotient is one to write home about. Among other accolades, it was also declared one of the 50 Notable Works of Fiction in 2018 by The Washington Post.
Its feel-good, sexy, and comical plot make it one of the best funny romance novels of the decade. It's a light novel that will leave you with a big grin on your face. It details the unique, heart-warming love story of Stella Lane.
On the one hand, Stella is a beautiful, astonishingly intelligent, and extremely successful young woman. As a brilliant econometrician, she believes that math is the ultimate solution for the universe. Stella uses a complex algorithm to predict buyer shopping trends, and she's raking in serious money from it. She also has Asperger's Syndrome which makes dating very difficult for her. Besides, French kissing reminds her of pilot fish cleaning shark teeth.
To overcome fears and discomfort, Stella hires a Swedish-Vietnamese escort named Michel Phan who agrees to teach her everything from kissing to foreplay and much more. Will their professional arrangement turn into something more? With adorable characters, an unpredictable storyline, and enticing humor, you're sure to love this novel from cover to cover.
8. Can You Keep a Secret? by Sophie Kinsella (2003)
Amazon
The title is a little obvious, but veteran romance novelist Sophie Kinsella earns it squarely. Can You Keep a Secret? has everything you have come to love about her best funny romance novels — unmistakable charm, optimism, and wicked humor. In this Chick lit novel, she delivers the hilarious story of Emma Corrigan, an anxious woman with a boatload of secrets in the closet.
A fidgety flyer, Emma Corrigan decides to spill the beans to a hunk seating next to her on a rather turbulent flight. Believing that she will never come across the handsome stranger again, she reveals her innermost thoughts and deepest secrets to him. Soon, it turns out that Jack Harper is, in fact, the Chief Executive Officer of her company.
As you can imagine, she is extremely perturbed and unsettled knowing that she's confessed to her boss. Much to her surprise, Jack is not put off by her bold confessions; instead, they seem to make him fall in love with Emma. The humor, romance, and tension burst out of the page in a deliciously entertaining way.
9. Bet Me, by Jennifer Crusie (2004)
Amazon
If you know a thing or two about rom-com novels, then you understand why Jennifer Crusie's 2004 sensation Bet Me is a sort of cult classic. It earned Crusie the 2005 Romance Writers of America Rita Award for Best Contemporary Single Title. The same year, it clinched the Rita Award in the same category. In addition, it was named one of the 100 Best Romance Novels of All Time by the Crimson Romance.
The novel kicks off with the story of Calvin Morrissey, a hot and successful guy with a bit of a reputation with the ladies. When they spot Minerva Dobbs, a lady sitting alone at the bar, Cal's friends bet him to secure a dinner date with her to prove his prowess as a ladies' man. While Cal does get his dinner, the two don't really hit it off and there are no promises of a second date. Min doesn't believe in happily-ever-after and Cal has issues with commitment.
It doesn't take long before they run into each other again; this time around, romantic sparks are all over the place. This novel was released in 2004, and it has a slightly dated feel to it. But that lends it a sense of nostalgia too, and the warm feeling you'd expect from watching a classic rom-com from the early 2000s.
10. When Dimple Met Rishi by Sandhya Menon (2017)
Amazon
Hands down one of the best funny romance novels we've ever reviewed, When Dimple Met Rishi is a New York Times Bestseller. It's a heartfelt, hilarious, charming, and bubbly novel with an enchanting, romantic storyline, and warm, unforgettable characters. This YA book dives deep into the themes of romance, coming-of-age, cultural tradition in modern society, and grown-up love.
This heartwarming novel tells the tale of Dimple Shah who has no interest in either romance or arranged marriage. In particular, she is not keen on her parents' plan to set her up with Rishi Patel. After graduation, she plans to join a summer camp meant for budding programmers before going to college. However, Rishi, who is a hopeless romantic, also signs up for the same summer coding camp.
Dimple knows that it won't be an easy task fending off her parents' tactics, all the more so given that Rishi is actually adorable and compassionate. He also fully supports her dreams and ambitions, which makes it difficult for Dimple not to fall in love with him.
You'll love how When Dimple Met Rishi meshes humor with romance, and everything falls right in place. It's this perfect mix and fast-paced writing that earned it the title "Best Book of 2017," according to NPR, Book Riot, and Kirkus Reviews. It's named the Best YA Book of 2017 by Buzzfeed, Bustle, Paste Magazine, PopSugar, and School Library Journal.
11. The Right Swipe, by Alisha Rai (2019)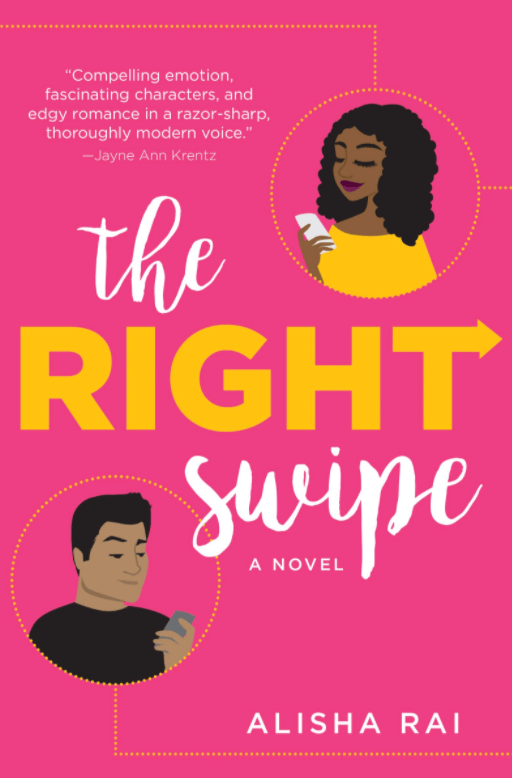 If you're the kind of person who likes to believe that meet-cute is still alive and kicking in the digital age of instant-everything and internet dating, then you'll love reading Alisha Rai's The Right Swipe. It's sexy, brilliant, and lots of fun, which is why it's a must-have in your summer reading list.
Rhiannon Hunter is an elite dating app creator and the CEO of the company. Unlike her clients, she only swipes right to career and business advancement, leaving her love life on the backburner. On one of her rare hook-ups, however, she meets Samson Lima, a former pro-football player whom she was matched with on her robust dating platform.
She's instantly drawn to the pro-football player – but he ghosts her soon after their first date only to appear several months later trying to rekindle their romance. Will she swipe right or left to his new proposal? Whereas Alish Rai brings to this several characters from her beloved Forbidden Hearts series, this is a fantastic novel that can stand as its own read.
Buy The Right Swipe, by Alisha Rai on Amazon here.
12. The Corset Diaries, Katie MacAlister (2004)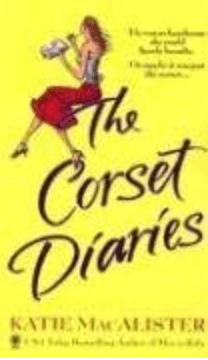 Katie MacAlister is a highly regarded author in the paranormal romance section, but she has created some of the best funny romance novels over the years, as well. Most fans are particularly drawn to the fact that her romance books are as sexy as they are hilarious, and we are talking LOL funny here! Given how sexy The Corset Diaries is, we are not surprised it has become so popular that it's now a cult classic.
In this novel, Tessa is given a chance to star in a reality TV A Month in the Life of a Victorian Duke. The cast members are supposed to reenact life on a Victorian-era English estate. In any other scenario, no modern lady would ever want to be in a corset for a full month, let alone a slim lady like Tessa. But she has some debts and bills to pay, so she reluctantly accepts the offer. It doesn't take long before she falls head over heels in love with the Duke.
Buy The Corset Diaries, Katie MacAlister on Amazon here.
13. Anna And the French Kiss, by Stephanie Perkins (2010)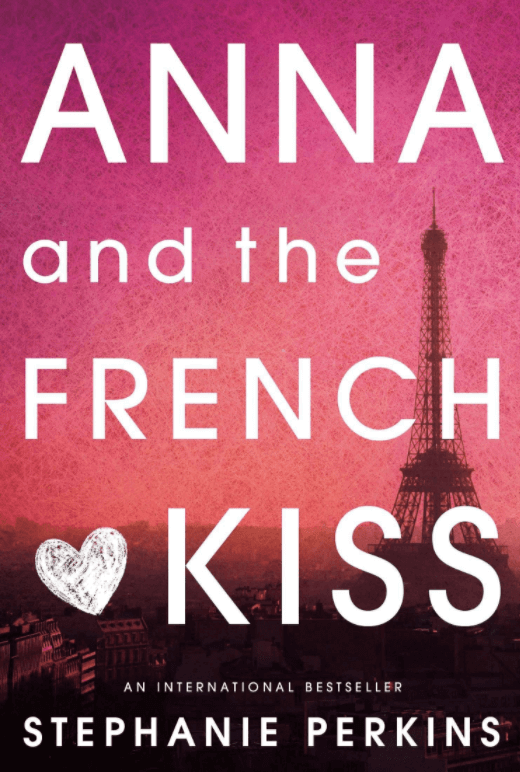 Originally published in late 2010, Anna And the French Kiss is Stephanie Perkins's debut work and remains one of her best funny romance novels. It was followed by sequels Isla and the Happily Ever After and Lola and the Boy Next Door, both equally romantic and funny. In the last decade, this sensational read has scooped some of the most coveted awards and accolades. These include No. 53 in the NPR's 100 Best-Ever Teen Novels, 2010 NPR's Best Teen Reads, and the 2012 YALSA Award for the Best Fiction for Young Adults. It was also awarded the Georgia Peach Book Award for Teen Readers in 2012 and 2013.
Anna is not happy that she's being forced to leave a blooming romance back home and being sent to a boarding school in Paris. She's all pining and sad until she discovers Étienne St. Clair, a gorgeous, enchanting, and brilliant lad. The cute French boy has everything she fancies — the looks, the brain, and the charm, except that he has a girlfriend. Will she finally get her French kiss?
As comical as it's romantic, this novel truly captures the essence of being in love. While it might seem cliché to some ardent readers, this is a delightfully light and easy read for when you need a quick rom-com fix.
Buy Anna And the French Kiss, by Stephanie Perkins on Amazon here.
14. Big Sexy Love, by Kirsty Greenwood (2017)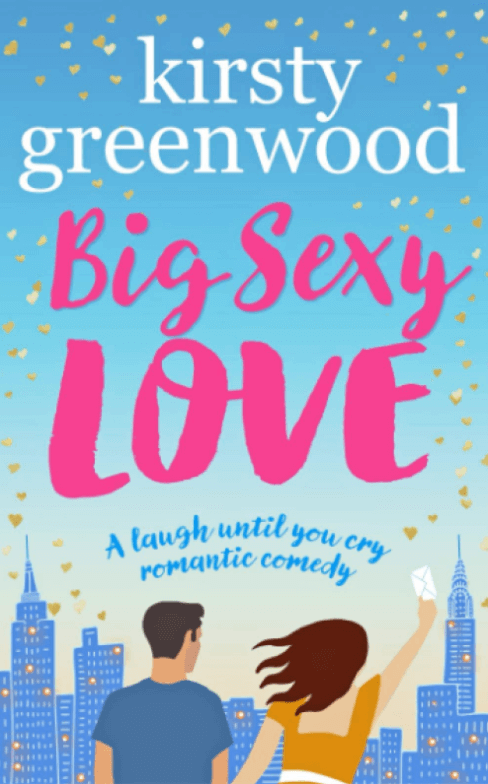 Big Sexy Love is a rather upbeat yet feel-good and funny novel that's sure to capture the attention of every lover of romantic comedy. It's chockful of heartwarming romance, laugh-out-loud humor, and lots of happy-feel moments. It narrates the story of Olive Brewster who is – for a lack of a better term – a scaredy-cat.
Olive loves her loner and somewhat plain life devoid of any romantic prospects. She still resides in her childhood home. Things, however, get quite sizzling when Birdie, her best friend, makes an unusual request on her deathbed: that she track down her first love, Chuck. Although Chuck apparently lives thousands of miles away in Manhattan, Olive heeds her best friend's request.
In her quest, Olive must deal with interesting characters, including Seth, a rather smug comedy TV writer who doesn't think much of her, and Anders, who's deeply fallen for her. Despite tracking all leads she could find, she can't seem to get a hold of Chuck. There's a silver platter brimming with romance in front of her and then there's the arduous task of finding Chuck. Will she step up to the plate?
Buy Big Sexy Love, by Kirsty Greenwood on Amazon here.
15. The Flatshare, Beth O'Leary (2019)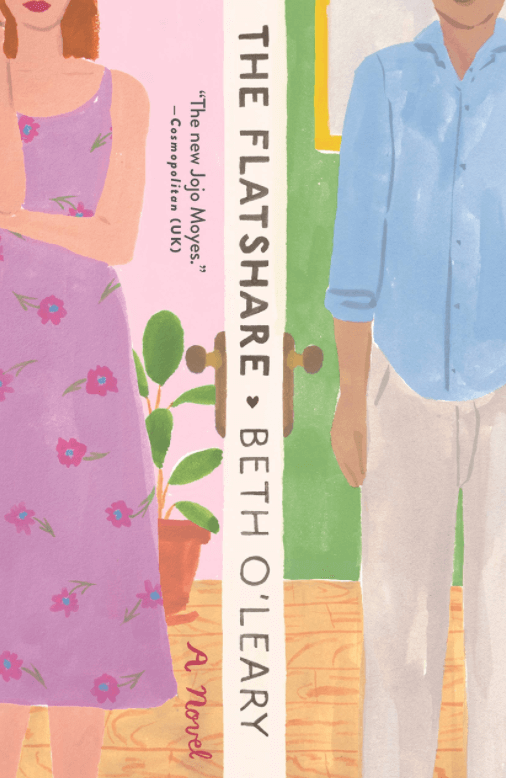 What if the soul mate you have been looking for all your life is right there with you as your roommate? Beth O'Leary's The Flatshare is the novel that's like a piping hot cup of joe on a lazy morning. It's a quirky, ecstatic rom-com that will heal and wake up all your senses when you're down.
Tiffy has just ended her long, toxic, and abusive relationship with her boyfriend Justin, so she must find a new place to call home. Tiffy eventually agrees to an unusual living arrangement in which she'd live in the apartment during the weekends and nights, and Leon, a night shift worker, will take over the dominion of the one-bedroom abode during the day.
Tiffy and Leon have never met. The only connection between the two roommates is through the Post-It notes they leave for each other around the apartment. This arrangement works dandily until they meet accidentally, and their Post-Its friendship almost instantly morphs into something more. Flatshare is a great feel-good romance novel with an underlying story about overcoming trauma and finding love in the most unconventional of ways.
Buy The Flatshare, Beth O'Leary on Amazon here.
16. Get a Life, Chloe Brown, by Talia Hibbert (2019)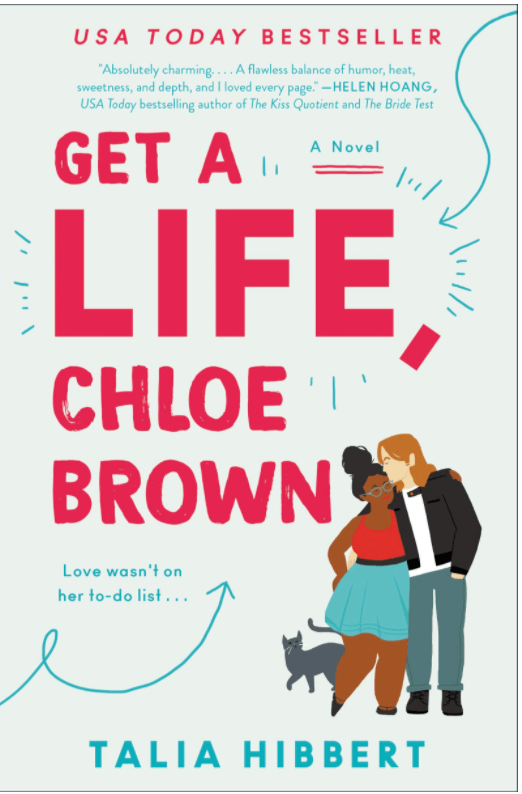 With 12 (and counting) books already to her name, it's almost unbelievable that Talia Hibbert just celebrated her 23rd birthday. Get a Life, Chloe Brown is the first traditionally-published novel by the black British author. She not only gives equal attention to romance and humor but also manages to weave in the sensitive topic of chronic illness.
Get a Life, Chloe Brown narrates the story of Chloe Brown, a chronically ill 30-year-old computer nerd. After almost dying from fibromyalgia (a chronic condition characterized by irregular heartbeat), she decides to move out and find her footing in the world. She has devised a step-by-step plan on how to 'get a life' and do 'something bad' but that doesn't seem to do the trick, which is why she reaches out to Redford 'Red' Morgan.
With a rugged-looking motorbike and emblazoned with tattoos, Red might just be the right man for the job. As they hang out more, she realizes maybe there is more to Red than his tough exterior suggests. You can guess what happens next. Perhaps there's more to life than a well-thought-out list, after all?
Buy Get a Life, Chloe Brown, by Talia Hibbert on Amazon here.
17. Eleanor Oliphant is Completely Fine, by Gail Honeyman(2017)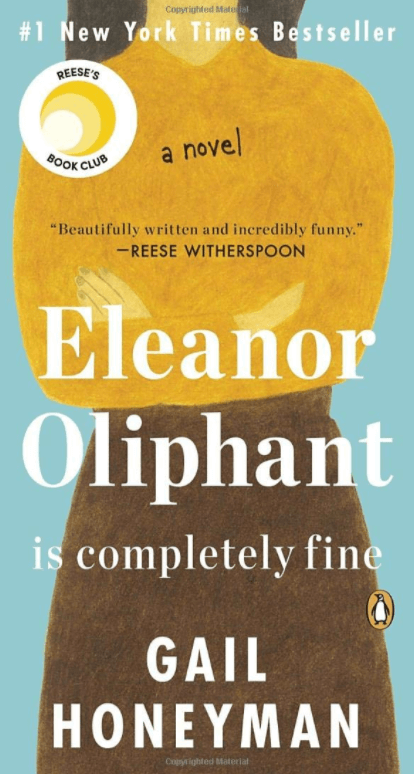 Eleanor Oliphant is Completely Fine is a hilarious, moving, and beautifully written novel that touches on the importance of human connection and true friendship. With more than 2.5 million copies already sold, it's a #1 Sunday Times bestseller, Winner of Costa First Novel Award, and the Book of The Year to boot. There are also plans for it to be adapted to a movie directed by Reese Witherspoon.
You will fall in with love with Eleanor Oliphant, a social misfit and a loner who can't seem to tame her runaway tongue. Otherwise an outspoken lady, Eleanor has a choreographed schedule designed around avoiding social interactions. It seems no one taught her that there's more to life than going through daily motions. Everything changes when she meets Raymond, a clumsy and somewhat unhygienic IT guy at her workplace. He's completely her opposite, which is why she automatically falls for him.
Things get even more interesting when the duo save a senior who slipped and fell on the footpath. The trio form a strong bond after the incident. For Raymond and Eleanor, the only way to stay strong is to open their hearts. This is, without question, among the best funny romance novels you can find right now
Buy Eleanor Oliphant is Completely Fine, by Gail Honeyman on Amazon here.
18. Josh and Hazel's Guide to Not Dating, by Christina Lauren (2018)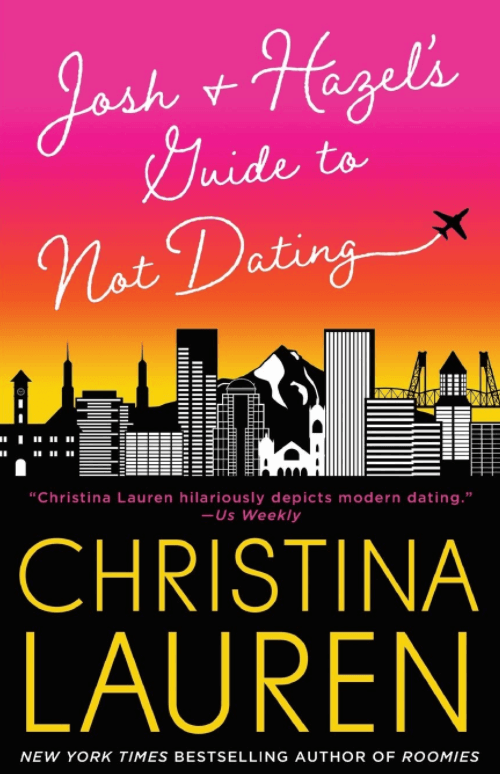 If you're looking for a perfect rom-com to help you relive what you loved (or hated) about dating in college, then this is it. Josh and Hazel's Guide to Not Dating is the work of the author duo of Christina Hobbs and Lauren Billings (hence pen name Christina Lauren. They are the bestselling authors of other best funny romance novels, like The Unhoneymooners, My Favorite Half-Night Stand, Roomies, Love & Other Words, Dating You / Hating You, and the Beautiful & Wild Seasons series. That's how you know you've found the real gem.
The novel follows the unorthodox story of Josh Im and Hazel Camille Bradford, two long-time friends trying to navigate the murky world of love. Let's get one thing straight, though: Josh and Hazel are not actually dating. And, obviously, they will go above and beyond not to date, no matter how strong their romantic feelings or how many times they sleep together.
In every other way, Josh and Hazel are the Yin and Yang. She's too quirky, loud, and spontaneous for most guys to handle, which perfectly complements Josh's calm, sweet, and collected demeanor. This charming, awkwardly funny, and unpredictable rom-com walks us through the twists, turns, and ridiculous measures the two take to avoid the inescapable.
Buy Josh and Hazel's Guide to Not Dating, by Christina Lauren on Amazon here.
19. The Royal We, by Heather Cocks and Jessica Morgan (2016)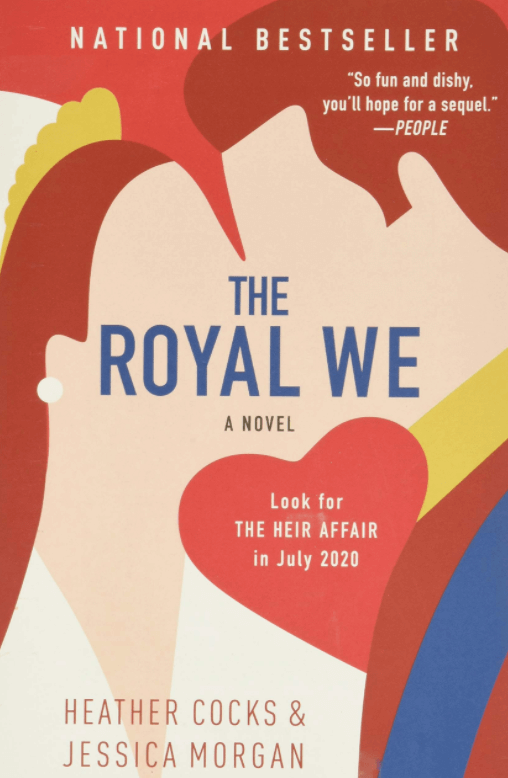 If you drank endless cups of coffee to stay awake so you can witness Meghan Markle say 'I Do' to Prince Harry, then you'll want to add this scintillating romance novel to your reading list pronto. Deeply engrossing and brimming with humor and romance, this delectable read was inspired by Kate Middleton and Prince William. Jessica Morgan and Heather Cocks mash up American brazenness with British aristocracy like never before.
Rebecca Porter (Bex) falls head over heels in love with her smartly dressed and refined Oxford classmate. Bex is just an ordinary American lady who has never believed in happy-ever-after and other fairy tales. That's about to change after she discovers that her new-found love is actually Prince Nicholas, the future king of Britain.
Nicholas is a great guy, but he comes with serious baggage, which includes constant tracking by paparazzi, a complicated family, and a public that thinks their future king of Britain should marry someone from home. Will she bear it all in the name of love?
Buy The Royal We, by Heather Cocks and Jessica Morgan on Amazon here.
20. The Coincidence of Coconut Cake, by Amy E. Reichert (2015)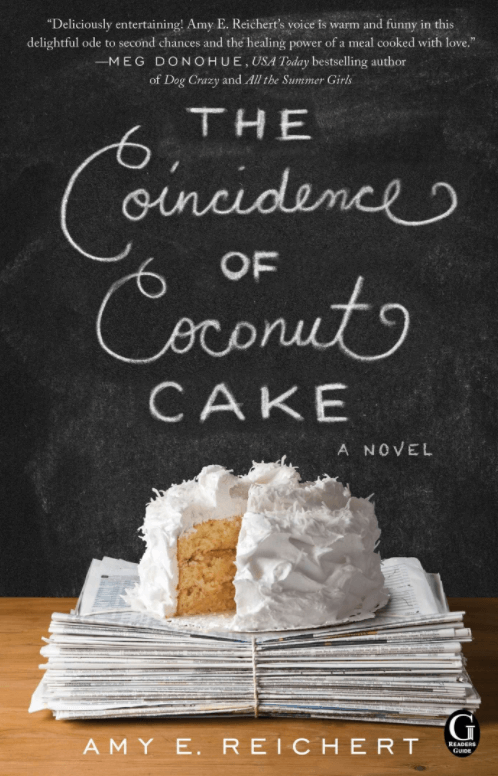 Food, as they say, brings people closer. The same is true of Al and Lou's love story that started right on the wrong foot. Lou is an ambitious and hardworking chef who owns a well-performing French restaurant in the heart of Milwaukee. Al, on the other hand, is a culinary critic.
As fate would have it, Al visits Lou's French restaurant on a particularly awful day. Naturally, he isn't impressed and writes a negative review of the establishment, and soon the restaurant begins to lose customers. At the same time, Al's restaurant review column starts to gain readership.
After his review has been published, the two meet in a bar—not realizing who each other is—and Al asks Lou to show him around the city. She obliges and the two become friends. They eventually fall for one another. When the true identity of Al is out of the bag, will it affect their romance?
If you enjoyed other best funny romance novels such as How to Eat a Cupcake and You've Got Mail, then this delightful read will hit the right spot. You'll never see food the same way again.
Buy The Coincidence of Coconut Cake, by Amy E. Reichert on Amazon here.
21. One Plus One, by Jojo Moyes (2014)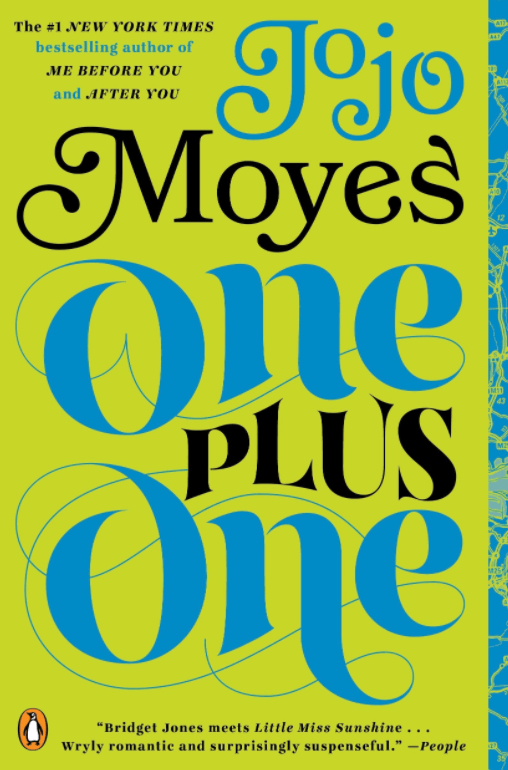 Jojo Moyes has a special affinity for chaotic family stories with happy endings, and One Plus One may be her best funny romance novel yet. The story is straight out of a single mom's hectic life after her husband runs away in her hour of need. This is a cry-and-laugh novel that follows the story of Jess who is struggling to keep the family together.
Jess's math genius daughter has just been accepted to one of the most exciting programs, but she can't afford it. To make matters worse, her stepson is having a rough time at school with bullies. It's an understatement to say Jess's life is a total mess. That's until Ed, a nerdy tech millionaire comes to her rescue. It so happens that the place she is cleaning is Ed's vacation home.
As obnoxious and self-centered as he may be, Ed turns out to be a good person with a big heart, after all. In the eyes of Jess, he is the knight in shining armor. But Ed is also wrestling with his own challenges, making this one irresistible romance story you'd never want to miss. You'll cry, you'll giggle, and when you reach the final page, your heart will be full of warmth and feel-good vibes.
Buy One Plus One, by Jojo Moyes on Amazon here.
22. Small Town Rumors, by Carolyn Brown (2018)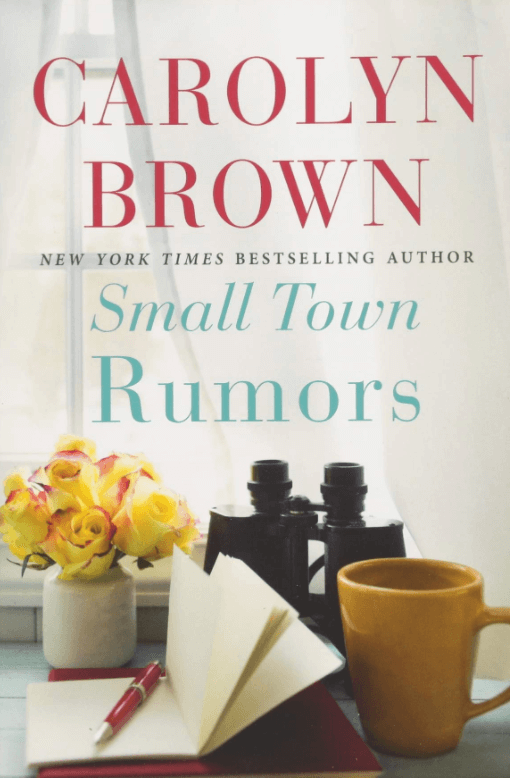 Life is not a bed of roses for Jennie Sue Baker after she returns to her idyllic town in Texas from the Big Apple. After years of trying to eke out a living in New York for several years, she's now back to her small hometown of Bloom, Texas with nothing but a couple of worthless alimony checks. Once the envy of the whole town, Baker must prove herself again amid roiling heaps of rumors.
Her fall from grace certainly brought a lot of shame to her mom. With no help forthcoming, she's determined and focused on getting herself back up to nip town gossip in the bud. She soon meets Rick Lawson who doesn't seem to mind the rumors going around. Their relationship blossoms into full-on romance. Both devastating and hilarious, Small Town Rumors is an incredibly uplifting story of working through the past and re-discovering love again after heartbreak.
Buy Small Town Rumors, by Carolyn Brown on Amazon here.
23. A Girl Like Her by Talia Hibbert (2018)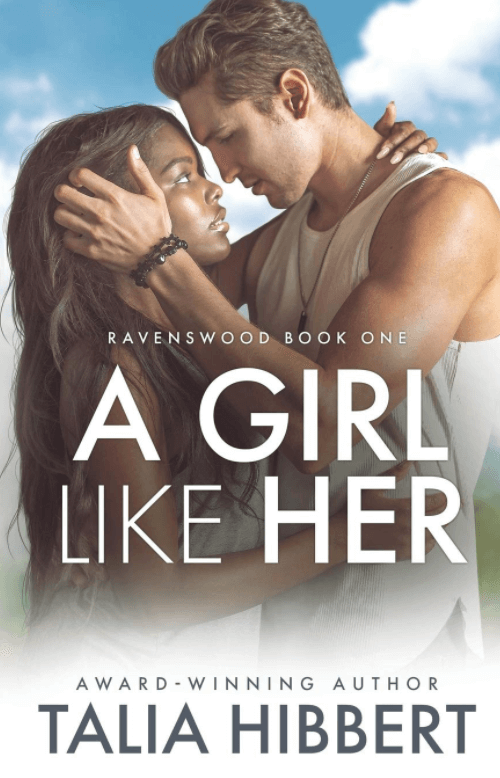 Here's another stunning paranormal and coming-of-age romance novel by British young author Talia Hibbert. It's a contemporary romance with her go-to style of incorporating chronic illness into the storyline, which in this case is an autism spectrum disorder. If you're already a fan of Hibbert's novels, you'll love her relatable characters, heart-melting romance, and the jocular interaction between the heroine and the hero.
A Girl Like Her is the story of Ruth Kabbah, a seemingly outlandish lady who prefers silence, comic books, and very little human interaction. In a small British town like Ravenswood where everyone knows each other, people are bound to gossip about her. But she doesn't give two hoots about them, which makes her fascinating to Evan, the ex-military dude next door.
Thanks to Evan's unwavering patience with Ruth's sensitive, blunt, and anti-social nature, he gradually charms his way into her heart. The buck is now in Ruth's court. Is falling for Evan the safest bet for her heart? A Girl Like Her was followed by other sequels in the Ravenswood series:  Damaged Goods, Untouchable, and That Kind of Guy.
Buy A Girl Like Her by Talia Hibbert on Amazon here.
24. The Red Notebook, by Antoine Laurain (2014)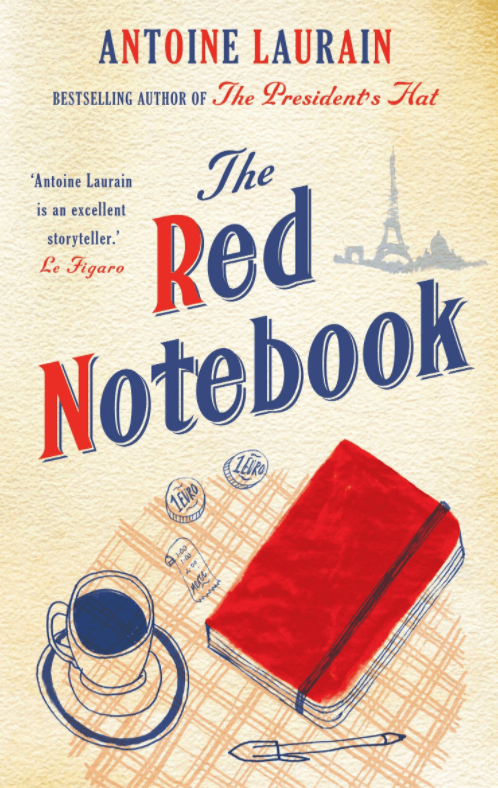 Only a handful of romance novelists can whip up some of the most whimsical and the best funny romance novels quite like Antoine Laurain. The multi-prize-winning French author is known for infusing his romance novels with a gossip's attitude, dark humor, and bittersweet fiction. The Red Notebook is a funny, clever, and charming novel that is typical of French romance.
In this book, the narrator follows the story of Laurent Letellier, a bookseller who comes across an abandoned purse on the street in Paris. Much to his chagrin, the purse has nothing that could identify its owner, and yet there's one valuable inside: a small red notebook with handwritten entries.
Intending to return the purse to its rightful owner, Letellier embarks on a quest to put together hints from the notebook's writings and thoughts to make a positive id. There's little for him to go on, but that doesn't stop the bookseller. What he ultimately finds out about the purse's owner is as hilarious as it is romantic and heartwarming.
Buy The Red Notebook, by Antoine Laurain on Amazon here.
25. Intercepted, by Alexa Martin (2018)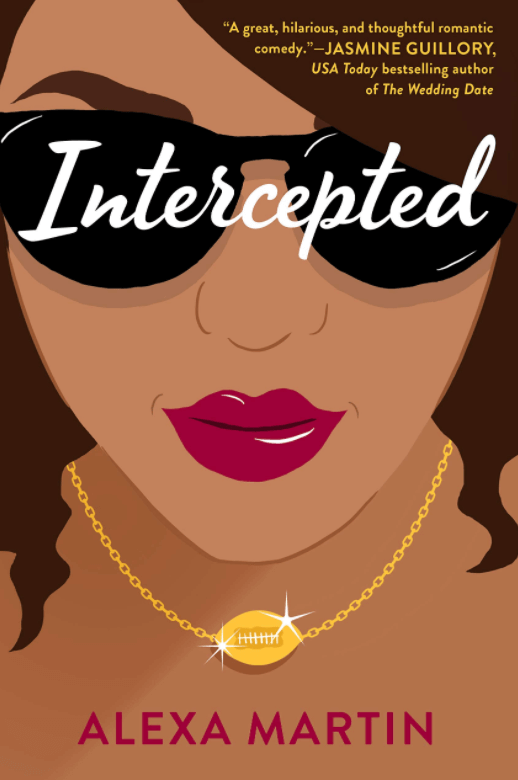 Ranked one of the Best Books of 2018 by NPR, Intercepted is an ultra-sexy and rib-cracking rom-com that you won't put down once you start reading. It was also featured as a Best Romance of 2018 by Amazon, Best of the Month pick for September 2018 by GoodReads, and among the Top 10 Romance Debuts for 2018 by Booklist. It's easy to figure out why Intercepted never misses on the list of the best funny romance.
Alexa Martin brings us the heartbreaking yet hilarious love story of one Marlee Harper, a beautiful black queen who believes she's snagged the man of her dreams. After putting in a decade of her life into the relationship with Chris, an NFL-star, she discovers that he had been fooling around all along. Fearing another heart-wrenching experience, Marlee promises herself that she will never date athletes again.
An NFL quarterback and former boyfriend, Gavin Pope scampers into her life with hopes of reviving their old feelings. Now, Marlee must reconsider her stance on never dating athletes. Will she remain true to her rule or plunge back into the athlete-dating pool and the baggage that comes with it?
Buy Intercepted, by Alexa Martin on Amazon here.
26. Beautiful Stranger, by Christina Lauren (2013)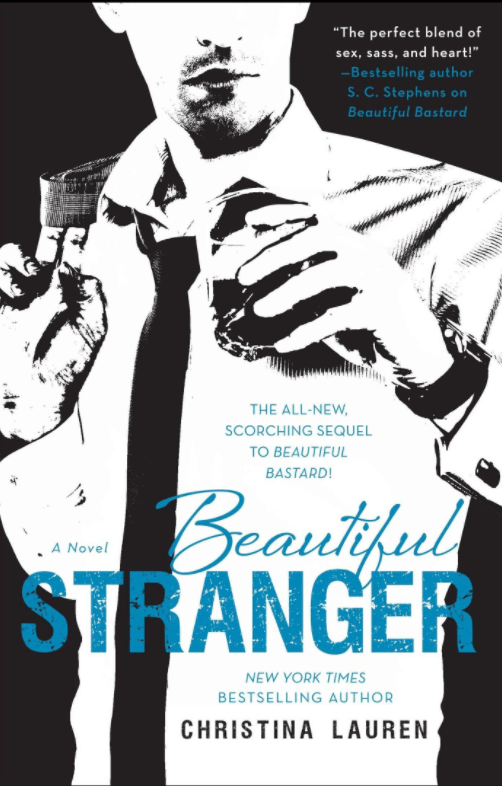 Finding out that your fiancé has been cheating can be devastating. Count on Christian Lauren to turn this cry-and-laugh novel into a rollercoaster of romance, epic humor, and unforgettable sexy moments. An all-steamy sequel to the bestseller Beautiful Bastard, Beautiful Stranger focuses on finance whiz Sara Dillon.
After ditching her cheating fiancé, Sara takes her rebound journey to New York where she meets Max at a dance club. From a seemingly harmless one-night hookup, their relationship blooms quickly and turns into a steamy romance.  The trouble is that Sara is only out to have fun, but the sexy and irresistible Brit playboy has taken a true shine to the girl he's sleeping with, while Max is only a rebound guy to Sara.
After reading this colorful, unforgettable romance story, it's easy to see why this novel was such a huge hit when it came out. It's one of the best funny romance novels you can add to your summer reading list.
Buy Beautiful Stranger, by Christina Lauren on Amazon here.
27. The Bromance Book Club by Lyssa Kay Adams (2019)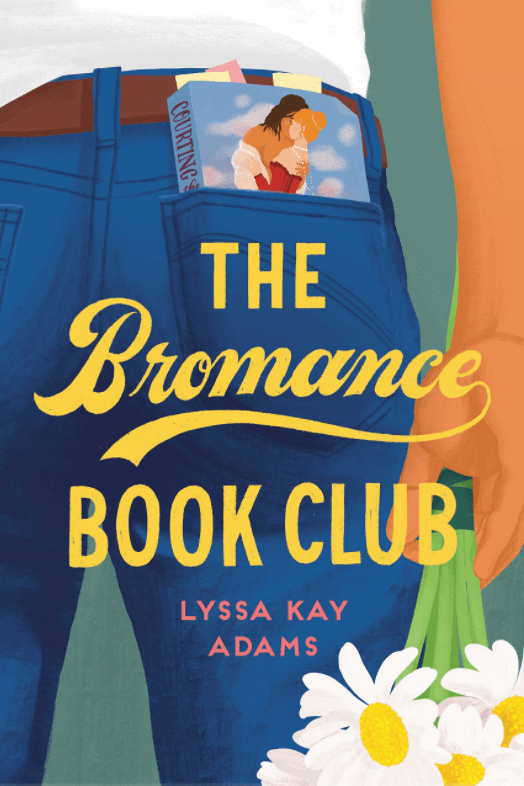 Welcome to the Bromance Book Club, one of the best funny romance novels you'll read this year. It tells the story of Gavin Scott, the second baseman of the Nashville outfit Legends. Desperate to stop his wife from divorcing him, the baseman gets help from an unlikely place: the Bromance Book Club. This is a highly covert romance book club consisting of Nashville's most respected alpha males.
The secret book club helps Gavin overcome his inability to genuinely express his feelings and thereby save his rocky marriage. While getting help, he learns a lot about romance and how to treat women. There's only one rule of the secret book club: it's never okay to talk about the book club! If you find this read enjoyable, the sequel, Undercover Bromance will also be a hoot.