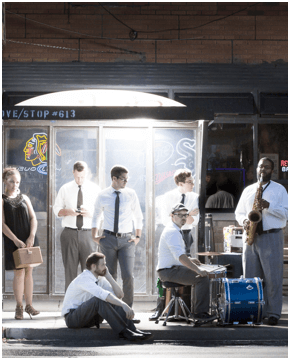 A full lineup of talented musicians will drench your wedding in the soul, and give your day something fresh and unforgettable. Brooke and the Nice Things bring a new sound to the old school golden era of R&B.
This group can provide covers or deliver jawdropping originals for your wedding.

The band is composed of members from a variety of different backgrounds from all over the U.S, assuring they can fit your musical needs.

Brooke and the Nice Things have performed at many of Chicago's top venues and festivals.