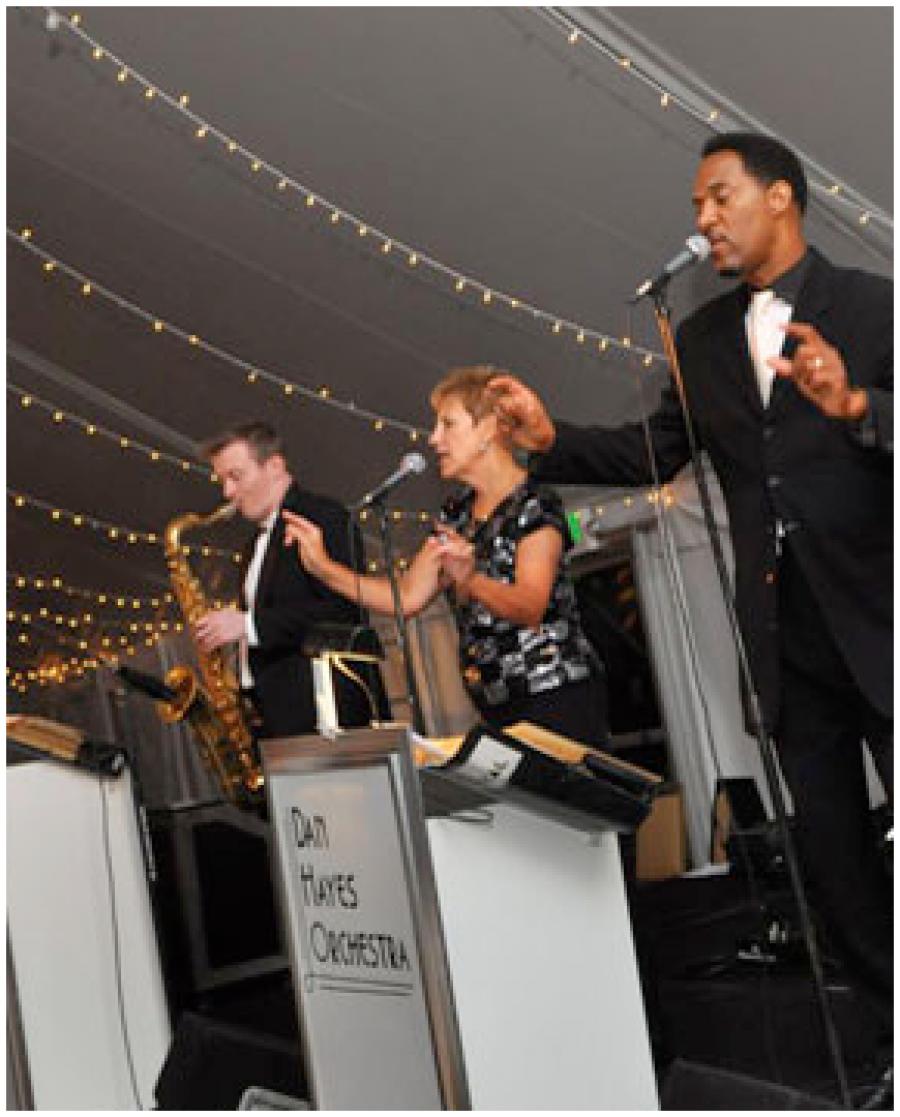 This versatile group of artists will work with you every step of the way to deliver an exhilarating wedding performance. Their five incredible vocalists and impressive musician section can handle hits across the decades and leave your guests speechless
Dan Hayes orchestra gives you a variety of band sizes to choose from.

The musicians have worked together for over 20 years.

The group has an outstanding horn section!