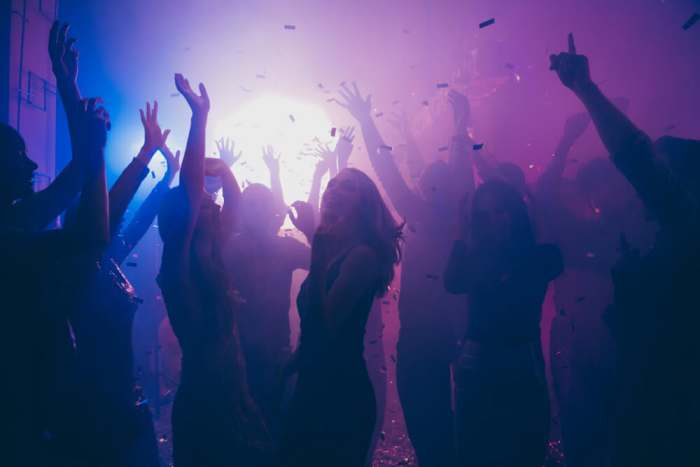 As Chicago bars, nightclubs, and other venues across Chicago remain shuttered, and business owners ask to lift the restrictions, city officials have busted up another unauthorized party in Wicker Park. City officials say more than 140 people attended the party, and it's the second party police have broken up in two weeks in Wicker Park. The parties continue to despite assertions that COVID-19 has a 13% positivity rate in the city.
Department of Business Affairs and Consumer Protection investigators announced that they were alerted to a large party advertised as "Wicker Loft" at 1257 N. Milwaukee Avenue. That's according to the office of Mayor Lori Lightfoot. The investigators arrived to find a line of people and a bouncer, and that masks and social distancing weren't required.
As well as the numerous lockdown violations, the building's second-floor had an obstructed rear exit and no smoke detectors, which are serious code violations that lead to the inspectors shutting the space down. City officials are also issuing multiple citations to the party organizers for refusing to obey the COVID-19 restrictions. A cease and desist order was issued for running an "illegal, unlicensed club."
It's the second such party in two weeks for the Wicker Park neighborhood; in late November, police busted an illegal rage of 300 people inside the former Bedford space. That restaurant and club space has been closed for 3 years.
Chicago Bar Owners are Not Happy
Chicago bars and restaurants who have complied with the COVID-19 restrictions and kept their businesses closed are not happy with the private parties. Emporium Arcade Bar has a location near the site of the most recent party
They wrote this on their Facebook page:
"Hey fers… a bunch of small businesses (like ours) have been closed all year and watched their life's work fall apart. Because asshats like you couldn't keep it in your pants for a few months. Stay the f home and grow the f up. This will be over soon… oh yeah maybe you heard a lot of people have died."
The City Cracks Down
Chicago officials are busy citing businesses for lockdown violations, including 44th Ward Alderman Tom Tunny's Ann Sather. Business Affairs and Consumer Protection's weekend enforcement team issued citations to seven businesses recently including:
Randy's Lounge in Grand Crossing
Zapotlan Bar in Brighton Park
Volare in Streeterville
Flava Luxx in East Garfield Park
Firewater Saloon in Edison Park
More Positive News
Chef Stephanie Izard of the Girl & the Goat and Iron Chef and Top Chef fame plans to launch This Little Goat Kitchen this month. The West Loop venue will serve as the headquarters for Izard's line of spices and sauces. Izard also would like to use the space to host classes and private dinners in the future. Girl & Goat follows the launch of Izard's fun new bakery, Sugargoat. Izard has placed a gigantic billboard at the intersection of Randolph and Halsted above the Au Cheval.
Lawry's The Prime Rib, the iconic downtown steakhouse, has laid off 68 workers permanently as it prepares to close forever at the end of 2020. After nearly half a century in business, the "unprecedented" year of 2020 apparently was too much for the venerable steakhouse. In related news, Mag Mile food hall, Aster Hall, has temporarily laid off 33 employees. Recently reopened Ocean Prime steakhouse has given 54 employees supplemental notices.
Both Chicago locations of Moe's Cantina in River North and Wrigleyville have been converted into COVID-19 testing facilities. Illinois Restaurant Association vice-chairman and owner Sam Sanchez, who tested positive for the virus, has teamed up with medical professionals to perform up to 200 Covid tests per day at the locations.
Justin Smurawa of Full Circle Fungi and a group of mushroom fanciers are building up a mushroom-growing worker-owned co-op. The endeavor is aimed at replicating the effusive nature of fungi.
Over the summer, open streets dining served as a lifeline for many restaurants, but for other small businesses, the events were disastrous. For example, one of the owners of Elements gift shop in River North said that the gift shop going out of business due to the traffic, blocked parking spaces, and piles of garbage left behind. Owners of other neighborhood businesses such as Fabcakes and Addington Gallery also faced issues with outdoor dining.