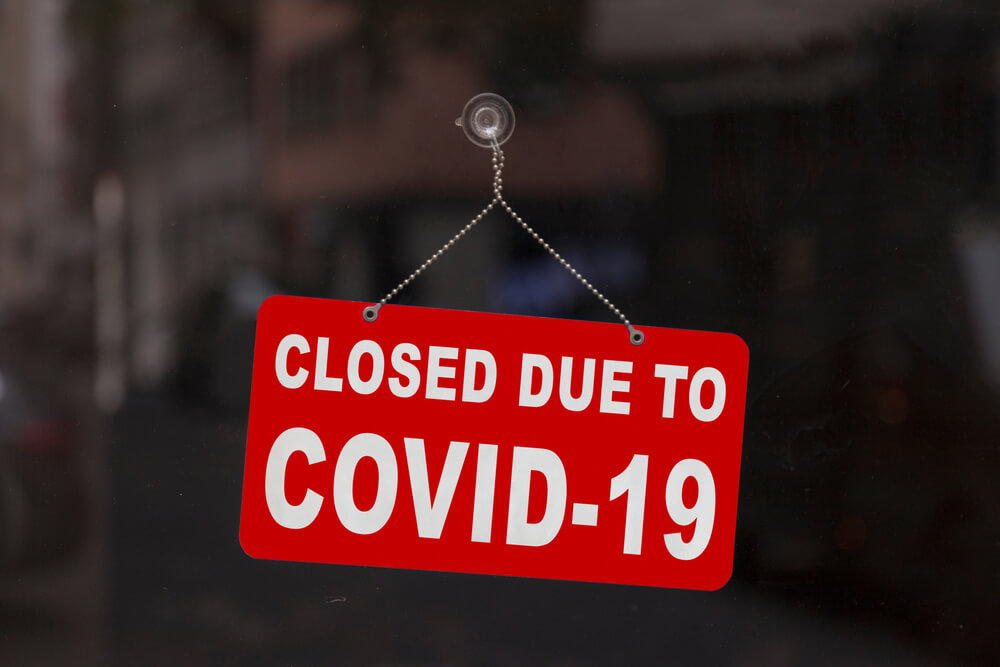 While some Chicago restaurants have already reopened, there are also many bars and restaurants closed permanently due to the extended COVID-19 shutdowns.
We want to pay tribute to a few of the saddest Chicago restaurant and bar closures. This is by no means an exhaustive list, but just some of our favorite bars and restaurants that didn't survive Chicago's COVID-19 shutdowns.
 Sadly, the vibrant Indonesian restaurant in the heart of Lincoln Park is no more. Rickshaw Republic was well-loved for its savory coconut-scented rice, spicy jackfruit curry, and delectable Bala Bala fritters.
Pointing to the economic impact resulting from the coronavirus shutdowns, the owners of this breezy West Loop restaurant will close their doors for good, after Saturday, July 18. Executive chef Devon Quinn will move Eden's well-loved on-site greenhouse to a nearby garden project.
Partners Donnie Madia and Paul Kahan told the Chicago Tribune that deciding to close their 22-year-old restaurant wasn't easy, but that operating at just 25% capacity wasn't going to pay the bills. Blackbird opened in 1997, long before the West Loop became a trendy dining destination. Blackbird not only held onto a Michelin star for eight years, but it also hosted Chicago's best chefs, including David Posey, Paul Virant, Dana Cree, and, most recently, Ryan Pfeiffer.
Glenn Fahlstrom wrote a heartfelt farewell documenting the hardships many restaurants will face in the coming months. Fahlstrom wrote, "the city's new restaurant model is asking owners to put workers in harm's way so that their business can survive. That's an 'acceptable risk' I will not take."
 It's the end of an era, as one of the city's most iconic corner bars closes forever. The warm, wood interior and friendly staff will be missed.
Sadly, this French-inspired bistro and oyster house closes permanently just a year after opening in Wicker Park. In a farewell letter posted on its website, the restaurant's partners wrote that "while the decision to close was difficult, the reality that restaurants across the country face is truly sobering."
Bad Hunter
Heisler Hospitality's vegetarian centered restaurant in the West Loop quietly closed forever in late June. Citing financial and safety issues tied directly to the city's COVID-19 shutdowns and mandates for the closure.
The Taylor Street location has been permanently closed, but the good news is, you can drive to Western Springs to savor this Italian restaurant's mouth-watering prosciutto-veal meatballs.
After nine years in River North, the lights are going out at this beloved burger bar that was known for its loaded patties and spiked milkshakes.
Consistently hailed as one of Chicago's best craft beer bars, Links will always have a place in the city's heart and mind. However, it will no longer be in Wicker Park, on Milwaukee Avenue. Fortunately, the management hints that this is not the end for the iconic hangout, but simply a new beginning. Follow their Instagram account for pop-up food and liquor offerings around the city.
It's the end of the road for this award-winning Edgewater favorite. The upscale wine bar and cafe announced back in May it planned to close, thanking its staff and customers for their support throughout the years. Income Tax attempted to survive the coronavirus shutdown, operating a wine shop from their storefront, but it wasn't enough to keep this establishment going through months of shutdown.
Sadly, after 24 years of exceptional food and service, the beloved brunch hangout in Bucktown and Lincoln Park is now toast. Owner Jeanne Roeser wrote a heartfelt good-bye to her faithful customers and staff, outlining the impossibility of keeping breakfast on the table in the current climate.
Lincoln Square's iconic "greasy spoon," Jeri's Grill, has swirled down the drain after nearly 60 years of 24-7 service. A note taped to the diner's door reads, "Unfortunately the past can no longer survive in this post-pandemic world."
You Might Also Like: