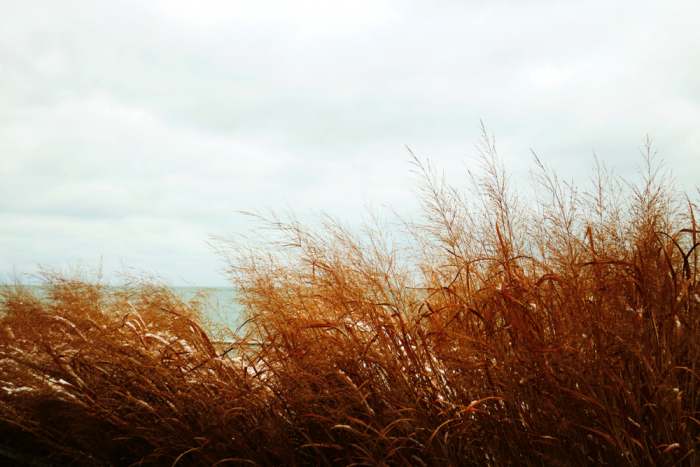 Chicago might have a normal summer this year, after mayor Lightfoot announced May 26th its beaches will reopen just in time for Memorial Day weekend. The city's beaches did not open during the summer of 2020 because of COVID-19 restrictions.
Another step forward towards Mayor Lightfoot's Open Chicago initiative
Mayor Lori E. Lightfoot and the Chicago Park District announced May 26th 22 beaches will open this Friday, May 28th, for the 2021 season. The return of beach season is another step forward with Open Chicago, the Mayor's initiative to safely and fully reopen the city. This Friday will mark the first time Chicago beaches have opened for public use since September 2, 2019, due to COVID-19 health and safety precautions. The 2021 beach season runs through Monday, September 6, 2021.  
"As the weather warms up and our city begins to safely return to a sense of normalcy, reopening our beloved lakefront beaches is the perfect way to turn the page on spring and get back to our favorite outdoor activities," said Mayor Lightfoot. "While we are excited for folks to return to our beaches this summer, we still encourage everyone to be safe and continue to get vaccinated. This exciting announcement is the result of the tremendous progress we've made in our efforts to slow and stop the spread of this virus and I urge everyone to keep up the good work so we can reopen even more of our iconic summertime attractions in the near future." 
We urge beachgoers to enjoy their visits responsibly, superintendent Mike Kelly says
The more than two-dozen beaches along the Lake Michigan shoreline will reopen on May 28, the Friday of Memorial Day weekend, said Mike Kelly, superintendent and CEO of the Chicago Park District. While the beach season usually runs from Memorial Day weekend through Labor Day weekend, because of the COVID-19 pandemic, it wasn't clear exactly when visitors would be welcomed back.
"We are thrilled to welcome residents and visitors back to our beaches," said Chicago Park District General Superintendent and CEO Michael Kelly. "Chicago's lakefront and beaches are among the city's most popular summer destinations. We urge beachgoers to enjoy their visits responsibly by properly discarding their trash and respecting the flag system and only entering the water when lifeguards are present."  
The Navy Pier recently welcomed back locals and tourists
The Windy City is coming back to life, and spending time near the water is one of Chicagoans favorite summer pastimes. With breathtaking lakefront views, unmatched entertainment, and cool breezes — the Navy Pier recently welcomed back its guests and let them taste a slice of heaven down on the waterfront. The Navy Pier is for sure the most sought-after attraction in Chicago and the entire Midwestern region. It has everything to attract all types of locals and tourists: stunning street views particularly from the high-rising Ferris wheel, as well as humongous boats, splash fountains, extravaganza, great restaurants, art scene, and much more.
Because the Navy Pier is so vast and has so many attractions, we put together a comprehensive guide to help you find out all you need to know about this fabulous Chicago destination before going there.
Chicago has great food to post on Instagram and then thoroughly enjoy
If you happen to be in the Windy City or planning to visit soon, we've scoped out all of the hottest Instagram spots in Chicago that you don't want to miss out on your trip. These points are not only stunning in their own right, but also offer the perfect backdrops for your Instagram photos and videos. Besides monuments and hot spots throughout the town, Chicago also offers great food photo opportunities.  
The Windy City is famous for many things, including breathtaking architecture, sports life, festivals, 1920s gangsters, and Fortune 500 companies, but it's the Chicago food scene that really puts it on the map. It's one of the best cities for culinary experiences, and, of course, you can always snap an Instagram photo before you dig in. 
Along with the reopening of beaches, a number of summertime events are returning to the city, too, such as Night Out in the Parks.
Additionally, movie screenings in 100 parks will kick off on July 6 at Oakdale Park in the Washington Heights community. At Soldier Field, popular drive-in events will be a welcomed addition to the annual walk/run fundraisers hosted in lots at the sports venue.
Buckingham Fountain is on and the water taxi comes back May 29th
On Saturday, May 22, the city will bring back the longstanding tradition of turning on Buckingham Fountain. For the first time in over a year, a ComEd contest winner will once again revive Buckingham Fountain with the flip of a switch.
Chicagoans are also one step closer to getting back one of their favorite means of warm seasonal transportation, the water taxi. For commuters and tourists alike, the water taxi will offer trips down the Chicago River starting May 29 for the following lines: Ogilvie/Union (West Loop), Michigan Avenue, Chicago Riverwalk, Goose Island, Chinatown and Chicago Avenue.
From restaurants to beaches, from Navy Pier attractions to park amenities, from museums to cinemas, all Chicago's attractions are slowly coming back giving promise for a great summer, given people remain cautious and follow the safety guidelines still in place to prevent coronavirus infections.