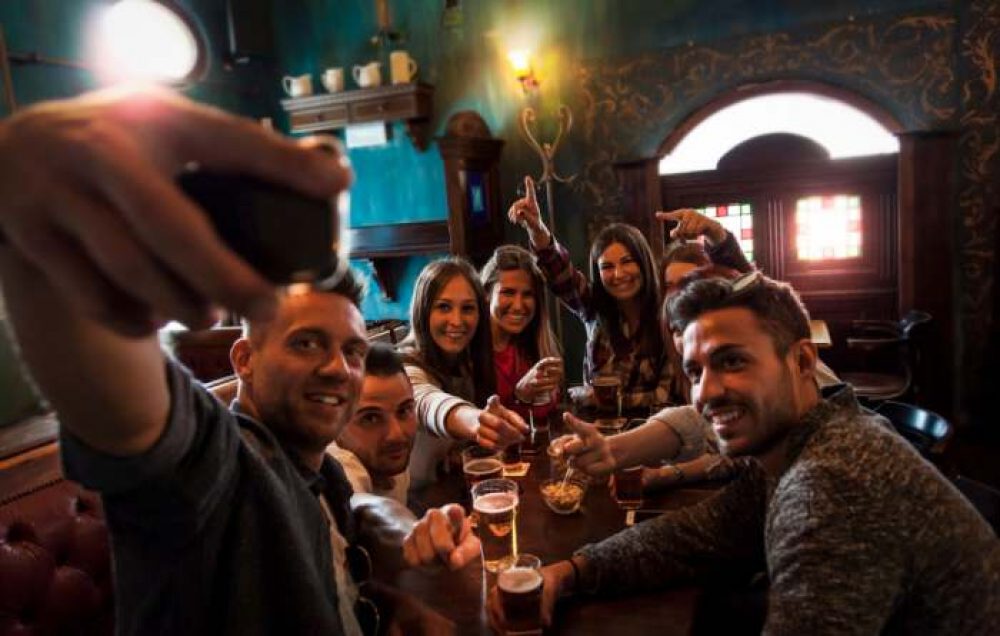 Cultivate by Forbidden Root will open in August in the building at 4710 N. Ravenswood Ave., with an adjacent taproom to follow about a month after that, Forbidden Root owner Robert Finkel said recently to the Chicago Tribune.
Bankruptcy for some, a business opportunity for others
The generous space that housed Michelin-starred brewpub Band of Bohemia became one of Chicago's most eclectic places to experience food and beer before that restaurant went out of business  last year.
This summer, that building and the brewery within will reopen as a second Chicago location for Forbidden Root, a brand which offer beer drinkers not only beers, but real experiences sourced in 150 years of mixing natural botanical ingredients into the beer, their recipes being inspired by early brewers from America and England producing low-alcohol beers infused with local botanicals. 
Finkel, a retired venture capitalist who launched Forbidden Root's original West Town location in 2016, said he has long looked at expanding in Chicago, and Band of Bohemia's former home offered an ideal opportunity. Finkel bought the contents of the building — including Band of Bohemia's 10-barrel brewhouse — at a bank auction in March and negotiated a lease with the landlord soon after.
"We put growth plans on hold as the pandemic became clear, but opportunities come up, and this one did — it's a beautiful space and a great location," he said. "For us to open a place at this point in time, it had to check a lot of boxes: location, physical space, demographics of the area, and our ability as artists to feel like we could bring something different to the party."
"Elevated" but "approachable" pub food, Finkel says
Cultivate by Forbidden Root won't strive to create the sophisticated menu that won Band of Bohemia one Michelin star every year from 2016 until 2019, turning it into the world's first Michelin-starred brewpub.
Finkel said Cultivate by Forbidden Root will offer "elevated" pub food, including ample vegetarian dishes, while remaining "approachable." Some dishes will be migrating from Forbidden Root's location at 1746 W. Chicago Ave., including a milk-brined pork schnitzel sandwich featuring pickled-beet mayonnaise and caraway coleslaw, and a hamburger with giardiniera mayonnaise and aged cheddar. He said he hasn't yet hired a chef for the forthcoming location.
"We're looking to get people an approachable experience that's a little different," he said. "Craft beer is an exercise in unpretentiousness. The food needs to be cool and different, but accessible."
Finkel called Cultivate by Forbidden Root "a no-foam zone", which is going to attract the public for the experiences it offers. "We love being a destination because we do interesting, cool things, that's also a neighborhood place where people can feel comfortable," he said.
A place to enjoy a grand variety of beers, in the company of friends and family
A new 16 lines draft system will be installed, and half of these lines will serve beer made on site by Forbidden Root head brewer Nick Williams. The rest will be made at Forbidden Root's Chicago Avenue location (also manned by Williams) and the Forbidden Root that opened in Columbus, Ohio, in 2019. The beer made at the Ravenswood location will be available only there, Finkel said.
Beers showcasing yeast will be the signatures of the Ravenswood location, while the West Town brewery makes multiple beers with botanical ingredients and emphasizes its hazy pale ales and IPAs. The new location will have foeders for aging mixed fermentation beers and an ambitious and varied barrel-aging program, including beers aged in bourbon, wine, bitters, maple syrup, sherry, port and Madeira barrels, according to Finkel.
"We're going to offer a depth of experience," he said. "We try to do that on Chicago Avenue, and it will be the same in Ravenswood."
A space behind the dining room previously used for private events, will be a taproom for Forbidden Root serving beer and snacks.
When you live in a large city like Chicago, it can be difficult to throw an elaborate birthday party at home, especially if you live in a space-constrained home. The 50 or so guests you plan to invite to mark your 30th birthday won't all fit into your small apartment or condo. Thankfully, the Windy City has plenty of affordable world-class restaurants where you can throw your next birthday party, and the new Forbidden Root can be an option, especially since COVID-19 safety measures will continue to be prioritized, Finkel said.
Chicago really needs its tourists to come back
Chicago has had a great 2019 and was ready to fly into 2020, according to studies. The city's tourism figures had already reached an all-time 2018 high of 58 million, and things have only been on the up since then, with two of Chicago's hotels making 2019's top five in the U.S. News and World Report's annual rankings. The Peninsula Chicago came in at number 2, while the city's Four Seasons Hotel placed fifth–these placings representing an exceptional win for the city.
Those aren't the only hotels doing well in the sector, either. The Langham Chicago, found at 330 N. Wabash Ave, was the only midwest property to place on the 2020 Gold List which celebrates the best hotels and resorts in the world.
Of course, 2020 was not the year it was supposed to be for the tourism industry in Chicago, as well as around the world. 2021 needs to be really good in its second half to try and make up for the time and at least some of the money the businesses lost to the pandemic already.  
Whether you have a business trip planned and you cannot visit a location such as the new Forbidden Root pub, it would be pretty neat to have a local hangout stop close to your hotel,  even in the same building, if possible.  So, check out this local guide to Chicago hotels with rooftop bars, which include some of the best rooftop bars in the city.
With most of Chicago's attractions already open to the public, the hope is festivals will also make a comeback, ensuring the city's hotels and restaurants will see profits come back. 
In an interview with iHeartRadio, Perry Farrell, Lollapalooza's co-founder, sounded hopeful about a 2021 edition, although the specifics would have to be adapted to the pandemic conditions.
One of the many festivals Chicago usually hosts during summer and early autumn, Lollapalooza hasn't announced potential 2021 dates or a lineup, but festival co-founder Perry Farrell said there's a distinct possibility we could enjoy the event in some capacity this summer. In a recent interview with iHeartRadio, Farrell explained, "If we can all stay on course, get vaccinated, stay socially distanced and masked up, maybe—please God, maybe—we'll get to go to Chicago in early August in one capacity or another."