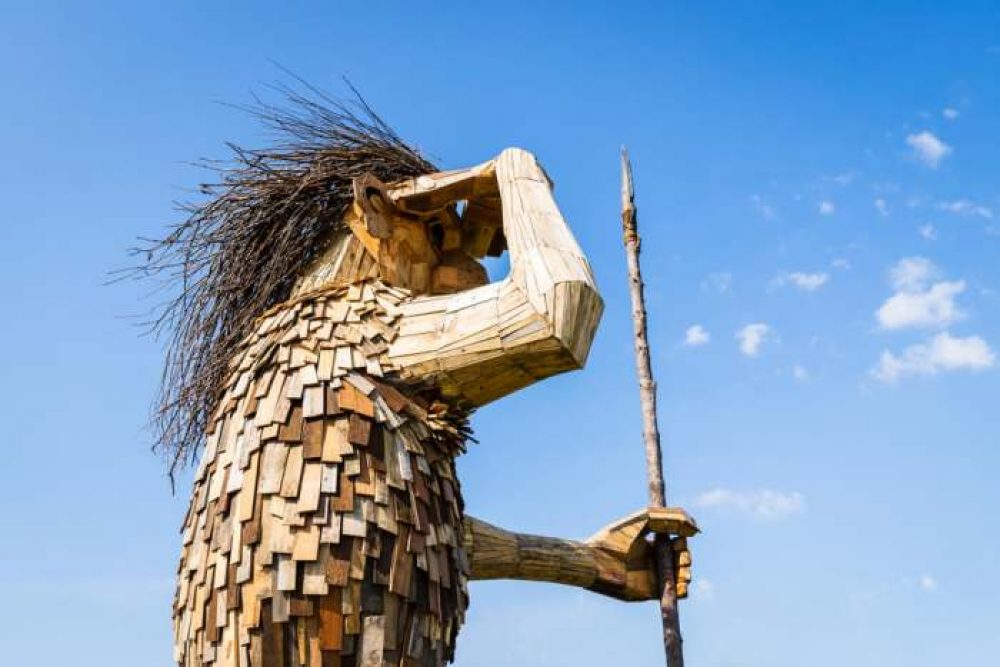 Good news for art and nature lovers, both from Chicago and visiting this summer. The new large-scale art installation is opening May 28th at Morton Arboretum, just in time for Memorial Day weekend. Another one of the city's attractions to be visited in the following months, when doing things outside is  the most beloved pastime for Chicagoans and visitors alike. After the news that an exhibit of Banksy works is coming to Chicago in July , for which tickets were put on sale starting May 6th, this new, outdoor art installation would for sure make art aficionados in Chicago happy.
Chicago, a rainbow of experiences 
If visitors come to town and you want to show them a good time, while also brightening up your and their Instagram feeds, Chicago has so many Instagrammable landmarks, views, and culinary experiences that it's hard to know what to check out first. America's 3rd-biggest city has high-flying architecture, lush green spaces, world-class museums, stunning monuments, beautiful parks, and amazing food — you'll definitely have a difficult choice to make! Chicagoans and tourists alike love how it perfectly blends the big city's urban feel with a Midwest charm. Chicago is a gift enough in and of itself, with its innovative art scene, stunning architecture, culture explosion, eclectic shops, and delicious food. And when it comes to gift experiences, Chicago has it all. Whether you want to send a gift to an out-of-town friend or you're shopping for a loved one in the city, Chicago offers opportunities to choose some of the most thoughtful and unique gifts, experiences, and souvenirs. This year give a piece of the Windy City with one of these best Chicago gifts or, why not, take pictures of the art installations in Morton Arboretum and transform them into the coolest fridge magnets.
A successor for "Troll Hunt" was not easy to find
Planning for a successor to "Troll Hunt" began 2019, headed up by a team led by Sarah Sargent, manager of interpretation and exhibits. Outdoor art is hard, especially on the scale of a gallery space like the Morton Arboretum, said Preston Bautista, vice president of learning and engagement. Not to mention, the Chicago-area weather's demands on materials are considerable.
Also, remember Morton Arboretum has had several outdoor art shows before, Bautista said — the frogs in 2016, Legos first in 2015.
The exhibition at Morton Arboretum is much more than a series of sculptures, it is an invitation to meditate and feel the Earth and its motherly essence. 
"Human+Nature" is a concept belonging to the South African artist Daniel Popper and consists of five sculptures to be found around the grounds.
Who is the artist bringing new life to the Morton Arboretum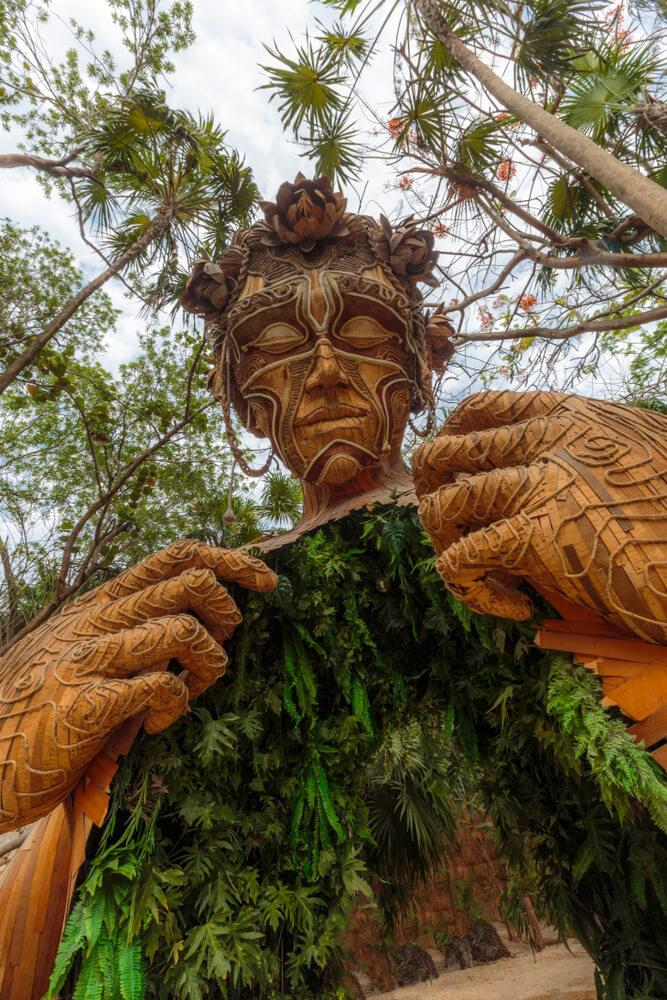 Daniel Popper is a multidisciplinary artist from Cape Town, South Africa, known globally for his larger-than-life sculptures, and spectacular public art installations.
​He specializes in Interactive art, Public art, stage design, installation art, and interior design. Daniel Popper is most acclaimed for his massive public art installations at top festivals like the Electric Forest festival in the USA,  Boom Festival in Portugal,  Rainbow Serpent festival in Australia, as well as Afrikaburn in the Tankwa Karoo in South Africa.
​Many of his projects include collaborations with other artists, technicians, and artisans to incorporate electronic music, LED lighting, and projection mapping as key components. Daniel creates both temporary and permanent work in public spaces.
​Many companies have commissioned Daniel to create unique installations to promote their brands. Many of his projects blur the lines between art, sculpture, and brand activation.
​In 2010, he created 14 giant Pop Puppets for MTN that captured thousands of fans at the official Fifa Fan Parks.
​In 2011, he produced a life-size baobab tree for Siemens which was erected at COP17 and lit up by bicycle generators. In a second project for Siemens, Daniel was commissioned to build a sculpture that would stand as a defining feature for the Nelson Mandela School of Science and Technology. He created the 14 meters high Tree of Wisdom out of galvanized steel with a granite base. The tree is a permanent installation that has become an integral part of the landscape architecture of the school.
Popper's invitation to meditate and boost your imagination
Close to the Visitor Center, one can find the largest piece of the "Human+Nature" concept,  a figure of a woman, tall enough to walk through. Visiting the giant sculptures encourages people to lose their cars and walk around since some of them are off the roadway. These are the new trolls, visitors needing to get out of their cars in order to see them up close. These new trolls are taking the place of the wildly successful "Troll Hunt" that drew thousands to the arboretum since the summer of 2018 and was taken apart earlier this year.
Do not expect to find the same kind of sculptures, the author says, if the old trolls were all telling the same story, one destined for "a larger emotional spectrum",  these new figures tell individual stories and leave room for the imagination to fill in the gaps. So Popper hopes they will attract a different crowd and their own kind of following. People who thought the old trolls were for kids might enjoy the new pieces more. Also, for teenagers, these new figures might be a source of inspiration. And even though they will not please everyone, Popper says he's OK with that. 
All have titles: "Hallow", the one by the Visitor Center, is Popper's signature piece — similar oversized female figures, just their upper body and open at the chest cavity, have been constructed in Mexico and Fort Lauderdale. "Umi" (Arabic for "mother" or "my mother") is another female figure on the east side of the arboretum, one who has vine-like limbs that bury into the ground. "Sentient," near the Japanese garden, suggests a deconstructed face.
Visitors are invited to find new meanings and tell new stories that have the giant sculptures center stage.