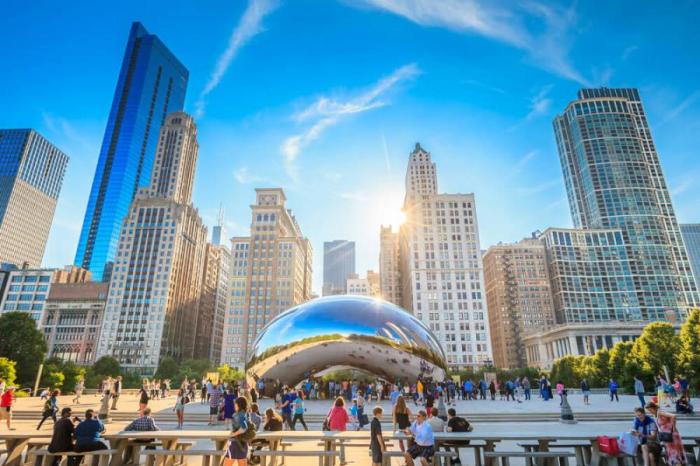 The Covid-19 pandemic has hit the leisure and tourism industry harder than most other areas and Chicago venues are contemplating drawing a line under, or even through 2020. Hopes that the city would reopen for tourism have once again been dashed by rising cases in the city; despite some reopening, Chicago tourism numbers are at an all-time low.
The city's hotels and tourist attractions are very much in survival mode, having seen revenue plummet since the lockdown. Despite the damage done, it was necessary for Gov. Pritzker to enforce a state-wide lockdown in March. Rent relief and the federal Payroll Protection Program has helped some venues and hotels survive, any hope of rising Chicago tourism numbers, however, seem wildly optimistic.
Dashed Optimism Following the Reopening
Many venues began to reopen at the beginning of June but it quickly became apparent that the desire to visit them just wasn't there. Navy Pier, which is currently looking at full-to-partial closure as reported in the Tribune, is a perfect example of this. The pier expects to lose around $20 million in revenue this year, and this is just one example of the devastation caused to the tourist industry.
The pier is government-supported, which means it will not go bankrupt, a fate which many venues have hanging over their heads. Michael Jacobson, president and CEO of the Illinois Hotel & Lodging Association used the pier as an example of the dangers of reopening:
"As in the case with Navy Pier, they tried to reopen but the math doesn't add up. We're heading into the winter months, and it won't make sense for some of these places to stay open."
Sadly, we have already seen the loss of many businesses within this sector.  Earlier this month we reported on the closure of the iO Theater due to financial losses. Closure is an event many in the leisure and tourism sector will be seeking to avoid by putting business off until next year.
Understanding The Fall In Chicago Tourism Numbers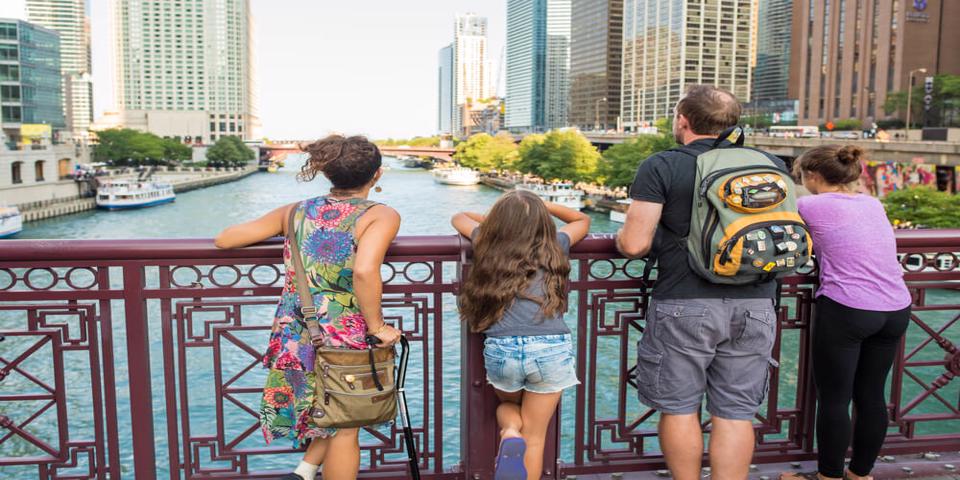 Despite the relaxation of restrictions and lockdown conditions in recent months, it was clear early on that Chicago tourism numbers would remain low. This is in part due to the fear many have of traveling across state lines. Another reason for local and national tourism numbers falling is that many don't want to visit these venues whilst we have rules about mask-wearing and social distancing.
Nearly all tourism figures are down, with people trying to save their money following a tight year financially from many job losses or threatened job losses.
The Impact of Cancelled Trade Shows and Events
Another key feature in the falling Chicago tourism numbers has been the number of canceled trade shows. McCormick Place reported that over 140 trade shows have been canceled. These would have bought over a million-and-a-half hotel room nights. Chicago has also seen events such as the Chicago Marathon canceled, an event that would have bumped up tourism figures in the city. This, as well as many live music shows and summer festivals, has contributed to the lowest tourism figures for decades.
Those Looking to Rebrand 
Some businesses within this sector are not going to let the Chicago tourism numbers affect them. Just last month, we covered the story of Platinum Planning, an event planning group, which has switched its operations from planning to sanitation.  Using the existing staff to sanitize the city rather than entertain it has been a move that has won President Justin Jacobson many plaudits.
"I didn't have time to sulk," Jacobson said. "It was like, 'OK, what am I going to do now?' This domino effect is happening across the country, and the next domino to fall is Chicago."
Jacobson was correct in his assessment, and his move has prompted other businesses to find ways of rebranding their business in order to survive.
Prepping for Post Winter Success
The tourism sector in Chicago hopes that the Lollapalooza executive was wrong in his assessment of outdoor concerts. We reported last month that Marc Geiger doesn't expect outdoor concerts until 2022. If this is the case, then many in Chicago's tourism sector could face a mammoth challenge to survive.
Those businesses which usually close for winter are possibly shutting up early and going back to the drawing board. The hope is that curtailing operations now will save some money which will then be reinvested in 2021, assuming that things get back to normal by then.