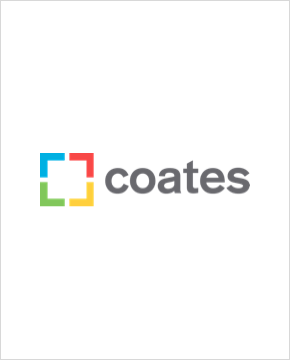 Address: 112 N May Street, Chicago, IL 60607
Phone: (312) 374 1365
Founded: 2003
CEO: Leo Coates
Top Clients: KFC, Carl's Jr., McDonalds, BP, Krispy Kreme
Expertise: Innovative digital hardware and content management software.
Coates Group is a creative agency that provides innovative digital merchandising solutions that make your brand visible with hardware and gaming-changing content management software at their heart.
With more than 50 years of experience, Coates Group specialists will perform rigorous research and use their courage to take risks that help you to create and execute an engaging, personalized experience for every customer within your business.
Sticking almost exclusively to the hospitality trade, their agency is perfect for those looking to transform their food kiosks, display boards for menus and outdoor signages in a way that provides a personalized customer experience for your business.