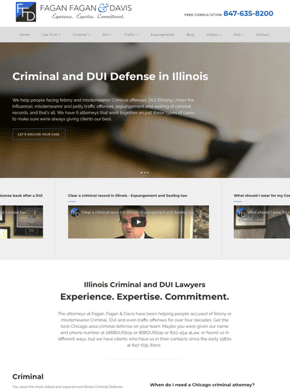 Fagan, Fagan & Davis' team of 6 ensures that you receive top-notch service from experienced lawyers, not underlings. The practice focuses on a select number of services, and have years of experience in all of their offerings.
Steven H. Fagan was named an AV Preeminent Attorney by Martindale-Hubble, as well as Top Attorney for Criminal Defense by Avvo.
The firm also owns digital key digital real estate like myattorneysonline.com and 888DUISTOP.
Their attorneys have over a hundred years of combined legal experience.