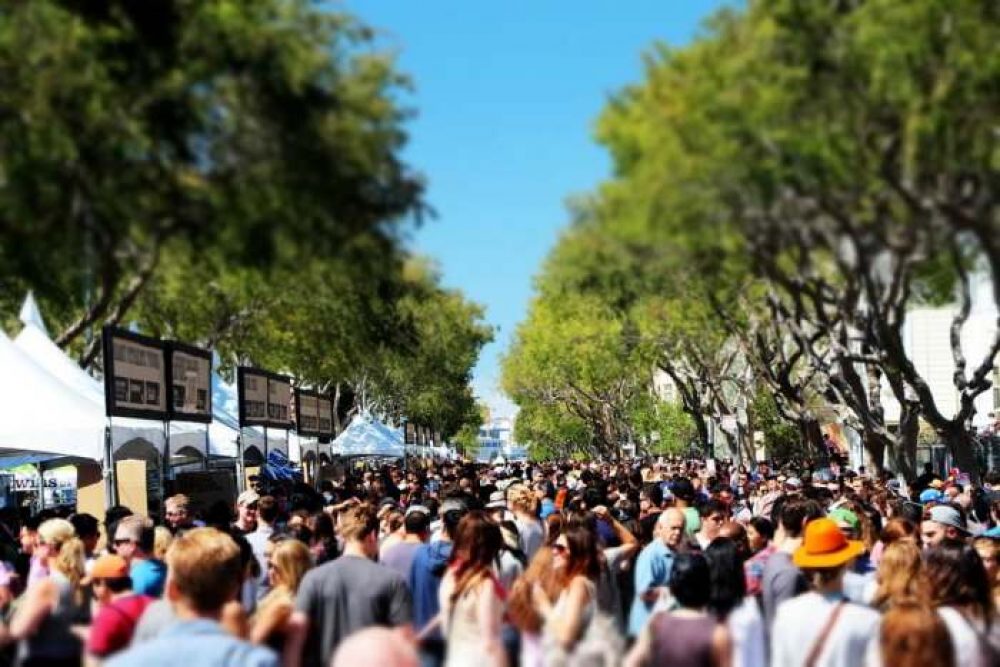 Great news for food enthusiasts in Chicago. The Green City Market is back, starting April and May, in Lincoln Park and West Loop, with new and returning vendors selling greens, root veggies, chicken, pork and so much more fresh food.
Chicago has great food and even greater expectations from vendor
Since Chicago has such great food, and the pandemic forced many of its citizens to become their own chefs, the importance of fresh ingredients increased, and so did the interest for organic and sustainably obtained produce. 
Last year, for instance, a new online grocery retailer, California-based startup Farmstead, came to Chicago with the intent to not only cut into Amazon Fresh's market share, but also provide shoppers a chance to give up both their shopping and eating bad habits for a better option. Farmstead, a California-based startup, planned to offer products typically found at a Jewel or Mariano's — from fresh produce and national brands to local favorites — with lower prices and free delivery. 
So, the interest is there, and  it is no wonder people are looking forward to having their farmer's markets back this year.
Green City Market is set to reopen its Lincoln Park and West Loop farmers markets in April and May, and people are invited to discover the best of the Midwest, with dozens of local, sustainable farmers and food producers, community programs for all ages, and more, all available till mid November.
Green City Market's Lincoln Park market, 1817 N. Clark St., opens April 1 and will run 7 a.m.-1 p.m. Saturdays. Wednesday markets will launch May 3, with times to be announced.
The West Loop location will be open 8 a.m.-1 p.m. Saturdays at Mary Bartelme Park, 115 S. Sangamon St., starting May 6.
Vendors will be present in both locations throughout spring, summer and fall, till November 18th, officials said.
A nonprofit fighting for quality food and sustainable farming
Green City Market is a 501(c)(3) nonprofit securing the future of food by deepening support for sustainable farmers, educating our community, and expanding access to locally-grown food. According to the nonprofit's own info, Green City Market is the first farmers' market in the country to require all its farmers to be certified by a nationally-recognized third party, including Certified Naturally Grown, USDA Certified Organic, and Animal Welfare Approved, and others.
The NGO is dedicated to lifting up farmers and food producers who are committed to environmental stewardship and the responsible treatment of animals. Every single Green City Market vendor is certified by at least one of the following organizations: American Grassfed Association, , Animal Welfare Approved, Bloom Check, Certified Grass-Fed Organic Dairy, Certified Naturally Grown,  Certified Humane Raised & Handled, Demeter, Grain Millers Certified, Food Alliance Certified, Michigan Agriculture Environmental Assurance Program or USDA Certified Organic. So, people can be sure of what they are buying and putting on their family tables.
Four new vendors for Chicagoans in 2023
This year, four new vendors are joining longtime favorites at Green City Market, according to a news release. Kajer Greens will offer fresh produce, such as greens and root veggies, but also chicken and pork, while Windy City Mushroom will have gourmet mushrooms.
There's also Flock and Forge, which will sell charcuterie cones and boxes made each day from ingredients sourced at the market, and Treats de cuisine, which will offer sustainably made dog and cat treats, according to the market.
Green City Market representatives said they hope the return of the popular farmers market can help people who have been dealing with the rising cost of groceries to find better, fresher options, so that at least they receive quality for their money.
"The expensive eggs we're now seeing in the grocery store are often months old. They're less fresh, less nutritious, and less delicious," Executive Director Mandy Moody said in a statement. "By contrast, the fresh eggs that you'll buy from the local family farms who sell at Green City Market are gathered just before the market. Beyond a more delicious, nutritious egg, when you buy from a local farmer, you're supporting the local economy and a sustainable food system. It's a win, win, win."
Special program for SNAP benefits being spend
The GCM For All Program also will be back this season. Green City Market will match Supplemental Nutrition Assistance Program benefits, two to one, up to $25 per market location, according to the news release.
People who spend at least $25 of SNAP benefits at the Green City Market will also receive an additional $50 in benefits to maximize the fresh food they can buy, the officials said. 
Using your Link card and GCM for All tokens, you may purchase any food items permitted by the USDA's Supplemental Nutrition Assistance Program (SNAP)
(opens in a new window). These include fruits, vegetables, breads, dairy, meats, eggs, grains, jams, sauces, and edible plants. These exclude prepared food items intended to be consumed at the market, such as coffee, hot sandwiches, smoothies, etc. 
With your additional Link Up Illinois vouchers, you may purchase fresh fruits and vegetables. 
If you're ever unsure of what's permitted, head over to the GCM Info Booth to speak with a team member or email us at admin@greencitymarket.org.
As SNAP benefits have been reduced nationwide, this will be helpful, aiding families to put better food on their table, increase healthy produce intake and ensure a good nutrition to boost immunity in this post pandemic-era. 
The market also will offer community programs, including culinary demonstrations; the Club Sprouts, a weekly youth program; and field trips for local students, according to the news release. 
How to get there with public transportation
The following CTA bus routes stop directly in front of Green City Market: 22 Clark, 36 Broadway, 73 Armitage, 151 Sheridan. The nearest CTA train stops are the Sedgwick brown line and the Clark/Division red line.  
Where to park and how much it costs
Discounted parking is available for $14 for two hours with validation in the Chicago Historical Museum parking lot off of Stockton Drive. Parking validation cards are available at all entrances to the market. Chefs who shop at the markets through its Culinary Connections will get priority parking, according to the news release.