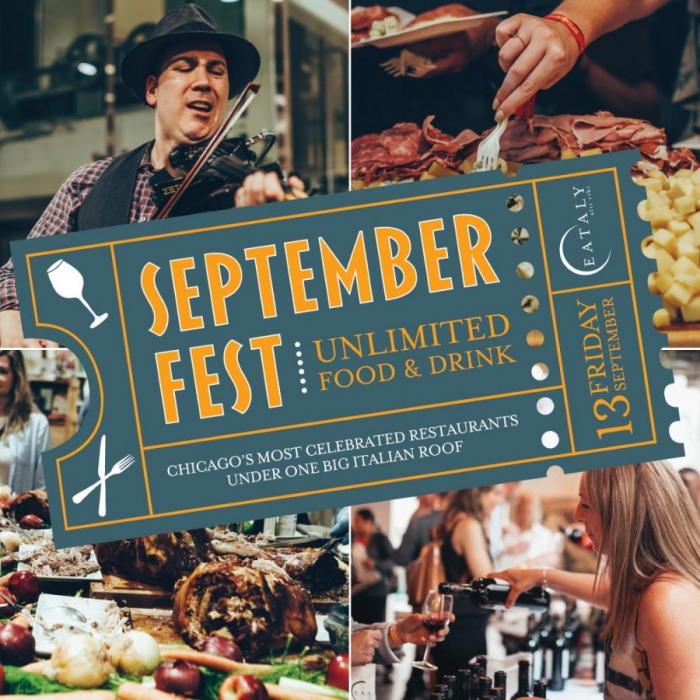 Eataly's annual SeptemberFest provides the ultimate opportunity for people across Chicago to dine out on their favorite pizza, pasta, wine, and cheese.
Back for again for its fourth year running, tickets are on sale now for another great evening of all-you-can-eat delicious food and tasty wines.
Early-entry tickets for the event on September 13 have already sold out, however, there is still time to grab tickets with check-in from 7.30pm.
SeptemberFest runs all the way through to midnight, giving foodies plenty of time to fill up on the Italian food of dreams.
The event comes perfectly timed after the annual Taste of Chicago festival held in June, which attracted thousands.
This time around, Eataly has teamed up with top restaurants and bars from across the city to bring flavors from across the world.
Participating venues include Cruz Blanca, Sushi-San, Parson's Chicken & Fish, Bonci, and Three Dots and a Dash.
Guests will also be welcomed to enjoy a selection of Italian fine wines, cocktails, and beers.
Plus, for those who can still move after enjoying a varied range of pasta, pizza, and alcohol, the Matt Stedman Band will be taking to the stage for people to dance the night away.
The award-winning local band and orchestra provide great live music for a range of events and is sure not to disappoint on the night.
Every year thus far has been a sell-out for the Eataly team, and it is thought that 2019's event will be no different.
Tickets come in at $78, so a little pricy, but well worth it for a great night of unlimited food, wine, and dancing
After all, you have to consider how much you would normally spend on a meal out eating the finest cuisine.
Three check-in times are now remaining: 7.30 pm, 8.30 pm, and 5 pm with a special VIP ticket.
Coming in at $125, the VIP option gives special guests a chance to view the stalls first and take part in 'exclusive experiences' with Eataly, according to the event's webpage.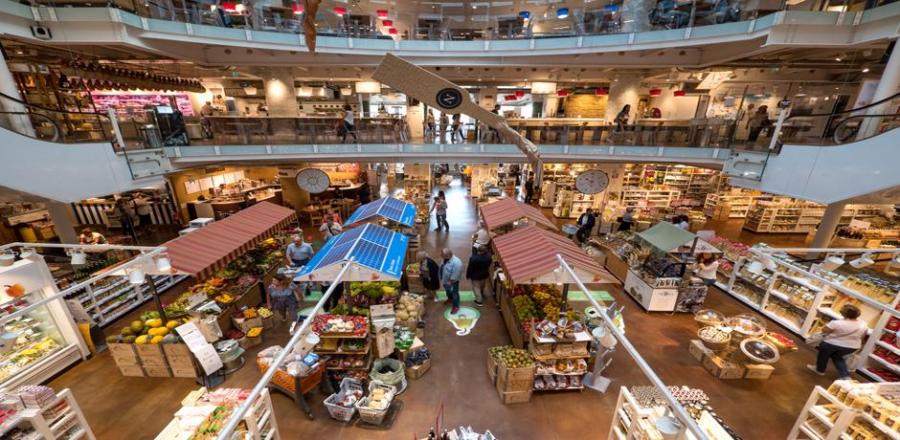 This year will also see live demonstrations including mozzarella making, which is sure to help guests build up an appetite.
And, if you find yourself wanting more out of Chicago's food community afterward, you can check out these authentic eateries in the city in the weeks following.
The 2018 event saw people taking to Facebook to fund tickets after they sold out online.
It wasn't the first time Eataly had built up a high in Chicago, its restaurant opening in December 2014 saw a packed out venue for the first month and has only soared since.
The company hosts everything from Biscotti workshops for kids to 'back to basics' pasta classes for the grown-ups.
Plus, for those hardcore Italian fans, Eataly's website even sells its finest pasta, olive oil, sweets, coffee, and more.
This year's SeptemberFest is no doubt going to be great, so get booking your tickets now to avoid disappointment.