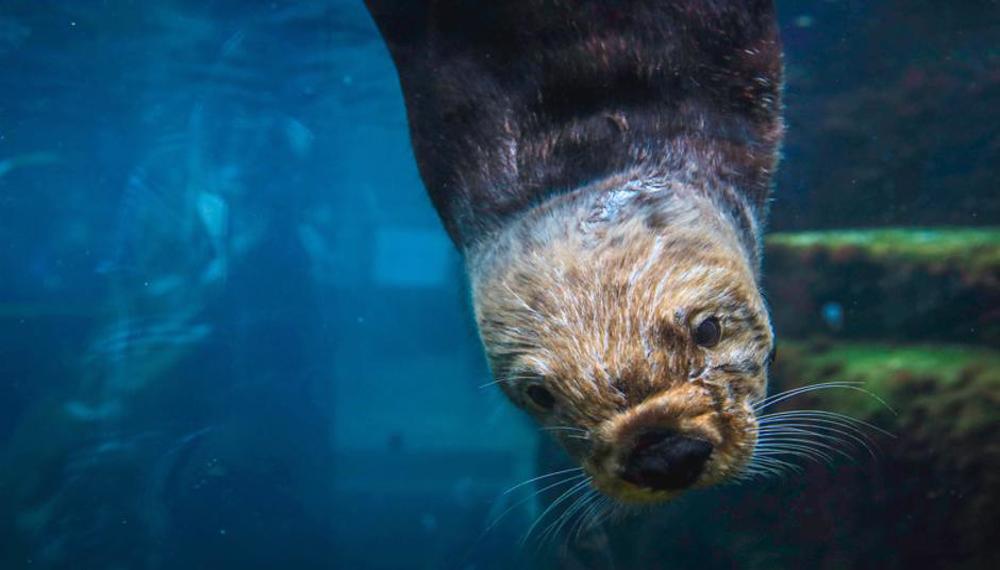 Two sea otter pups found abandoned along the coast of California have been rehomed at Shedd Aquarium.
The unrelated male pups, currently only known as 870 and 872, arrived in early July from Monterey Bay Aquarium.
The aquarium estimates the two are nearing four months old and have become 'inseparable' since arriving at the Chicago aquarium.
Pup 873 weighs in at 13.4lbs, while pup 870 is around 17lbs.
Visitors won't be able to see the new arrivals just yet, however – they are set to be kept behind the scenes at Regenstein Sea Otter Nursery in the interest of care before they are introduced to the main otter habitat.
If you want to wait until the pups are released, check out our itinerary of other things to see and do in the city.
Chief animal operations officer at Shedd Aquarium Peggy Sloan said: "While it's never good news to hear that an animal has been orphaned or in need of rescue, Shedd Aquarium stands ready to step in to assist – whether that's rehabilitating and releasing animals, in this case, providing a safe home for those that need it."
Upon rescue, the otters were deemed non-releasable by the U.S Fish and Wildlife Service as they were not taught by their mothers how to survive in the wild.
Monterey Bay's sea otter program is currently at full capacity, so Shedd stepped up to lend a helping hand.
The aquarium is no stranger to new faces after welcoming a beluga whale calf born last month.
Sea otter field response coordinator at the Monterey Bay program Karl Mayer said: "We are thankful for longstanding partnerships like the one with Shedd Aquarium, who can continue to provide exceptional care to the otters that come through our program and need a home but cannot survive on their own in the wild."
Both pups were found separately – Pup 870 near Stillwater Cove in Carmel Bay, and pup 872 at Asilomar State Beach.
While pup 870 was relatively calm despite failed attempts to find his mother, pup 872 was found distressed and vocalizing in high winds and heavy surf.
He was suffering from hypothermia and his coat was filled with sand which suggested the pup had been tossed around.
However, just weeks on with the help of regular feeding, veterinary check-ups, grooming and plenty of playing, the pups are now thriving.
In the months to come it is expected that the otters will learn to forage for and eat their first solid foods (shrimp and clam, of course), groom themselves, and socialize with other otters.
Senior trainer Tracy Deakins accompanied the pair on the trip to their new home.
She said: "These two pups kept us busy from the moment we arrived.
"It was an incredibly rewarding experience to see all that Monterey Bay does for sea otters and to bring these two pups to their new home here at Shedd."
The trainer also praised the legislation of the Endangered Species Act, which has protected otters in ways individuals usually can't alone.
There are currently 11 locations in North America that are dedicated to providing loving homes for unreleasable sea otters.
Shedd Aquarium currently looks after 36.
Sloan added: "Our job is to facilitate a connection between the guests at the aquarium and nature to help the public see that we all have the ability to make a difference."