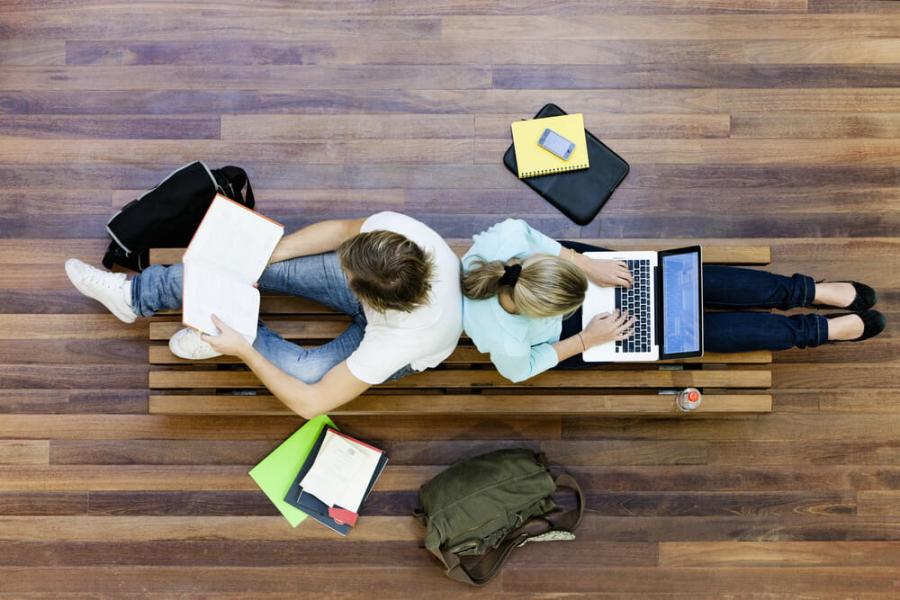 Governor Pritzker has announced he wants the new Illinois technology hub to rival Boston's Kendall Square.
The state's Discovery Partners Institute plans to bring in 2000 students from affiliated universities to work with private companies and faculty on research projects.
Kendall Square, next to the Massachusetts Institute of Technology, has 13 of the 20 largest biopharma companies in the country working there alongside tech giants Facebook, Amazon, and Google.
Its combination of big names, great talent, and leading-edge research has earned Kendall Square its "most innovative square mile on the planet" title, but Pritzker thinks Illinois can match it.
Working with the University of Illinois's computer science and engineering programs at its downstate Urbana-Champaign campus, Discovery Partners Institute (DPI) is hoping to draw on Chicago's talent pool as well as online companies Google and Affirm, both of which have offices in the state.
It comes following news Amazon will be hiring another 400 employees in Chicago, covering cloud computing, advertising, and business development.
The governor has placed a huge $230 million in tax money into DPI in the hopes of turning the new institute into a technology talent magnet.
He has placed another $270 million into projects at other universities across the state in the hopes of giving Illinois a development boost – its biggest in over 30 years, in fact.
Speaking to Chicago Business, Pritzker said, "This has the potential to be game-changing for the state of Illinois, to attract people from around the world. If you want to develop an economy, great talent is what it takes. We have one of the great universities in the world in U of I."
The governor was a venture capitalist before taking on his new role last year and hopes his new move will fire up Chicago's tech community for years to come.
The University of Illinois' engineering and computer science courses churn out around 1,500 graduates a year who move on to jobs in everything from mobile app development to data analyzing, but just 38% of them stay in the state. It's hoped the new tech hub will change that.
Similar efforts to DPI are now popping up across the country as states attempt to score and keep major talent developed in their universities.
In New York City, Cornell University has launched Cornell Tech, while Detroit is planning an innovation center for the University of Michigan students.
The difference with the Detroit building is it has secured private backing from benefactor Stephen Ross.
Not all is lost for Illinois, however, which has MIT biotech researcher Robert Langer on its DPI advisory board. Langer, who also advised the University of Chicago on its Institute for Molecular Engineering, said he saw Chicago as "one of the great cities in the world."
DPI won't be setting up campus with permanent faculty to offer graduate engineering degrees, which could have posed an issue for U of I's Chicago campus, and its Urbana-Champaign campus, where the university's other thriving research park is located.
The park has over 120 companies under its roof with nearly 2,200 employees and 900 students.
Professor of education and member of the faculty senate in Urbana-Champaign Nick Burbules said, "Faculty here are excited about DPI. One of the things being used as a lever to recruit new faculty is you can spend time in Chicago. But you don't want a situation where someone is hired by Urbana but never on campus."
Another problem the new hub may face is the 150 miles of difference between it and the university's main campus located downstate, as the most successful technology works are usually much closer to their education partners.