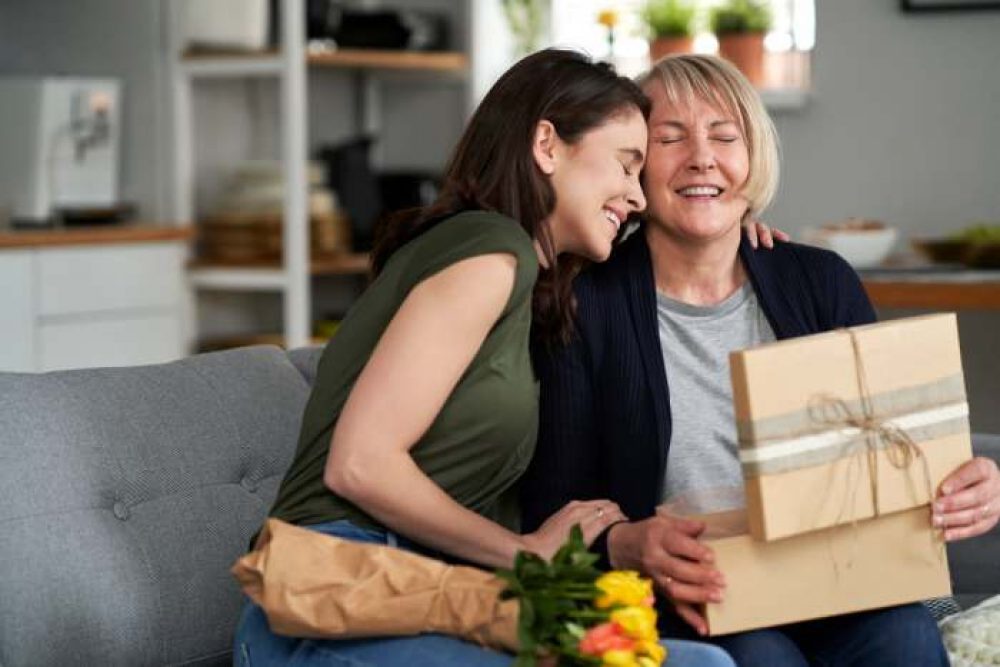 Mother's Day is coming up on May 14, and it's time to start planning something special for the moms in your lives. If you are short on ideas this year, we tried to put together a list of fun relaxing activities to enjoy in Chicago this year. 
Take your mother figures out to brunch, to a painting class, to a comedy show, treat them with a spa day, or a cruise. 
Whether you're spending the day just with your mother or you are planning to go out as a family, here are some ways to celebrate Mother's Day in Chicagoland, with or without children.
A recommendation before you find your favorite pastime: some of these great events have capacity requirements, timed tickets and early registration deadlines. Make sure to check their websites in due time, to make sure you do not miss out the fun.
1. If painting and crafting are right up your alley or your kid could do it, you might want to try one of these possibilities: 
Address: Bottle & Bottega,

1241 S. Michigan Ave., Chicago

For $35/person, moms and daughters of all ages can enjoy painting an 11 inch by 14 inch canvas of two dandelions with a rainbow background, in honor of Mother's Day. Advanced registration required. 
Address: Brighton Park Branch,

4314 S. Archer Ave., Chicago

. 

Children of all ages can enjoy a fun craft at the library for Mother's Day, for free. Registration required.
Mother's Day Crafts

– takes place May 10, 2023

Address: Thurgood Marshall Branch,

7506 S. Racine Ave., Chicago

 

Ages 6-13 can join Ms. A and Mrs. Lina for free, to create Mother's Day crafts, enjoy treats and have fun. Bring your own picture of you and your mom for the craft. Registration required.
2. If a concert and a meal or a comedy show are the perfect gift for the mother figure in your life, you might want to look at one of these options:
Mother's Day Jazz Brunch

– happens Sunday, May 14, 11:00 AM

Location: Time Out Market Chicago • Chicago, IL
Drink Specials All Day
Live Jazz by the John Fournier Trio 1-3 PM
No reservations needed.
Free
"Mothers Day Comedy Jam"

– happens Friday, May 12, 7:30 PM

Harold Washington Cultural Center • Chicago, IL
Starts at $15.00
Chicago's Finest Comedians Team up to bring the ultimate Mother's Day experience!
MojoBrookzz MyCousinTierra & Prince-Tdub Star the events
It is a networking & fundraising series for single parents: – each event is hosted on/near a parenting-related holiday; -each event provides a tote bag filled with Career Development related resources; – all proceeds goes towards the Disruptive Inc 100% sponsored annual event.
Sat, May 13, 12:30 PM + 1 more even

THE LOTUS " GRAND " BANQUET HALL EVENT SPACE • Hammond, IN
Starts at $50.00
 The Finest Comedians Are Coming Together To Bring You An Experience For Mother's Day Like No Other! Hosted by Carl Payne (Cole from Martin)
3. If you feel like doing something completely different than a concert or a show, and you know your mother would be on board, pun intended, you can always try one of the following options:
Sun, May 14, 6:45 PM

Anita Dee Yacht Charters • Chicago, IL
Starts at $60.00
Skyline Yacht Cruises
City Cruises offers a variety of brunch and dinner cruises on Mother's Day in Chicago. Some popular options include the Chicago River Brunch Cruise and the Odyssey Chicago River Mother's Day Dinner Cruise. Both of these cruises offer spectacular views of the city skyline and delicious cuisine.
While the views from Lake Michigan of downtown Chicago's incredible skyscrapers are astonishing, nothing can beat actually cruising past these engineering and architectural marvels on a cruise of the Chicago River. Best of all, you and your mother can enjoy the views along with a craft cocktail or a glass of wine on a relaxing Sights & Sips cruise.
4. If your mother or your children are sporty or enjoy arts and nature, you might want to try something like the following options:
Celebrating its 14th annual race, kids ages 11 years and younger can participate in the Kids Fun Run and receive an untimed bib, cake pop and finisher rose. A shirt and medal can be purchased during registration. Kids ages 8 and younger can participate in a free race, a 100-meter dash where all finishers get a ribbon at the finish line. 
Address: Morton Arboretum,

4100 Illinois Route 53, Lisle

Cost: $62/adult members, $28/ages 4-12 members, $67/adult guests, $34/ages 4-12 guests, free/ages 3 and under
Morton Arboretum will host a Mother's Day brunch for kids and dads to celebrate mom sitting in the blooming backdrop of Meadow Lake. After brunch, spend the rest of the day exploring the Arboretum grounds.
Immerse yourself in culture on a private museum tour or walking tour
From its 67 different museums to dazzling architecture and rich history, diving into Chicago's cultural institutions is a great Mother's Day gift if your mother is an art-and-culture lover.
One of Chicago's most esteemed museums is the Art Institute, which you can explore on a private, VIP tour to view famous works from Van Gogh, Monet, and many more.
Going on a tour with Walks Chicago is another way to make Mother's Day special, exploring the city on foot together while learning about its history. 
5. If you know relaxing is what she needs most, treat your mother to a spa day

Gifting your mom a relaxing day of massages, spa treatments, and soaking in hot tubs is a tried-and-true Mother's Day classic.
Reminiscent of historic Roman bathhouses with brick walls and soaring ceilings, AIRE Ancient Baths Chicago offers one of the best spa experiences in town, with soaking pools and special treatments, including a wine bath. The Chuan Spa at the Langham, Allyu, and the Peninsula Spa are other great options. You could also complete the day with a nice afternoon tea.
No matter which options you think you might choose, be sure to print out this checklist and discuss it with the other members of your family, to make sure the mother figure in your life gets the queen treatment she deserves on Mother's Day this year.