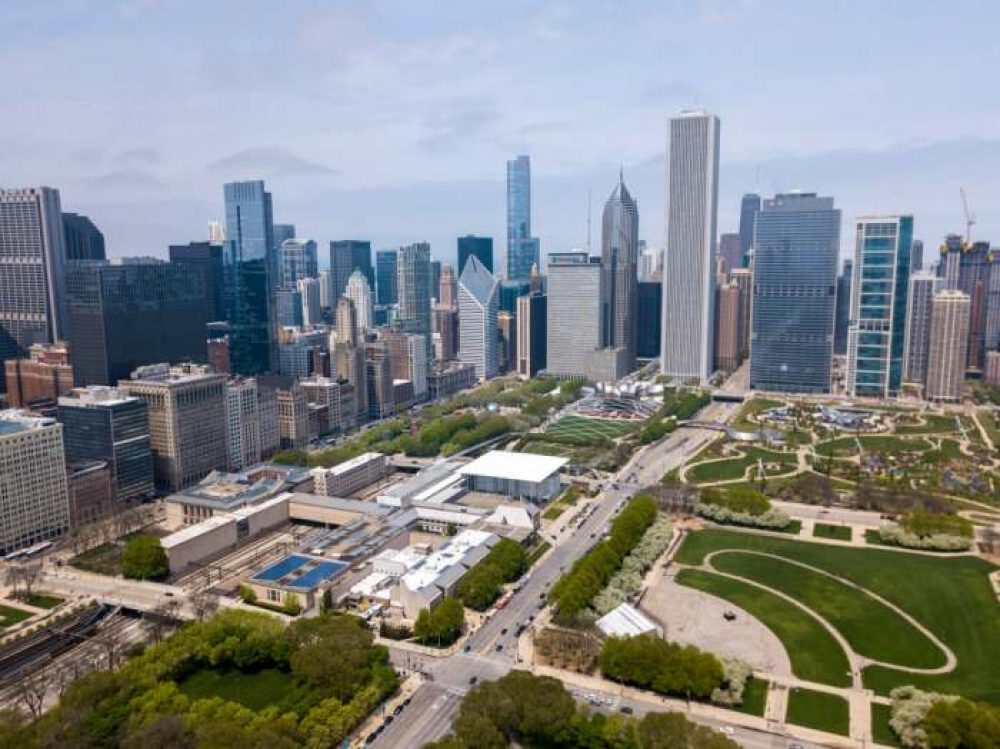 After two successful previous years, the award-winning 'Sundays on State' event series will return for only two days this summer to bring more people (and their money) to the Loop.
Great events not to miss in the Windy City this summer
The summer promises to be great in Chicago, and after so many years affected by the pandemic, we are looking forward to having some unrestricted fun. 
The news is sounding sweet for the upcoming season. The Malibu Barbie Cafe will be the new kid on the block this summer in the Windy City, bringing California beachside vibes to Chicago. So, for Barbie fanatics in the city or visiting, the party will start June 7th and run through September 15.
Another highlight of the summer is one which was announced since last year, NASCAR's first-ever street race in the Windy City. As controversial as it was from the first conversation, July 1st and 2nd Chicago will be hosting a weekend of NASCAR street racing. Although the event is believed to not be as big a money maker as you would expect, it will still be an interesting sight to watch race cars rip through Grant Park, and down Michigan Avenue. This is likely to be a one time event, so if you are a fan of street racing, that is the chance to witness one at home, although ticket prices are steep.  Reserved seats start at $415 each and tickets that come complete with VIP perks are priced at $4,300 per.
August 9th comes with another must see event: Madonna's upcoming Celebration Tour will make a stop in Chicago. The show is slated to take place at the United Center. The tour, which will hit a total of 35 cities in North America and Europe, starts July 15 at Rogers Arena in Vancouver, British Columbia, and will make stops in Detroit, Chicago, New York, Miami, Los Angeles, Denver, Atlanta, and Boston. The North American part of the tour will end with a show in Las Vegas on October 7. The European section of the tour has 11 dates running into fall with stops in London, Barcelona, Paris, Berlin, Milan, and Stockholm. The final tour date is December 1 in Amsterdam.
Another beloved summer event, The Taste of Chicago, is back for 2023. One of the city's most popular summer events is on the Chicago Spring and Summer Festival and Events calendar, but with one very notable difference – it won't be during the summer. The iconic event, which typically takes place in early July, will take place from September 8 to 10 this year.
The first two editions were a huge success
Although there are lots of events this summer in the city, the community is looking forward to the return of the award-winning 'Sundays on State' event series, even if it is only for two summer dates.
In the previous years, the COVID-19 pandemic either stopped or hindered any public events. In 2021, when the pandemic was still lingering, Chicago Loop Alliance announced a new project aiming to "bring people safely back to the Loop". The idea was to revive the Loop's economy with a wide range of attractions and activities that would give pedestrians "a chance to experience arts and culture, active recreation, retail, restaurants, and bars against the backdrop of State Street's iconic architecture."
The project closed off State Street from Lake to Madison on Sundays throughout the summer, for a festival called 'Sundays on State', a trial that year, planned to be brought back if the event aimed to breathe new life into the Loop was successful.  
Sundays on State returned with an expanded footprint in 2022 due to its huge success the previous year.
As a research carried out by the Chicago Loop Alliance showed, Sundays on State not only met, but also surpassed the event's three primary goals of accelerating the economic recovery, uniting the community and creating joy as well as bringing a range of different ages from over 20 different states.
Over 69% of the activations thanks to the event were underrepresented business owners and the event had a direct economic impact in the Loop of over $12 million.
What to expect in 2023
Though the official Sundays on State event page has revealed that it will be returning in its expanded format, the organizers have decided to limit the event to just two dates. This year it will take place on State Street from Lake to Adams on both Sunday, July 16 and Sunday, August 13.
"Now in its third year, Sundays on State remains an ambitious and extremely successful initiative, with over 113,000 attendees at the first event in 2022," said Chicago Loop Alliance President and CEO Michael Edwards. "Chicagoans from every neighborhood and visitors alike gather together to experience the best of our city on its most iconic street, State Street."
The last two years of Sundays on State have brought to the iconic street an array of activities, such as interactive painting, live theater, yoga, dance, circus performances, jazz and bluegrass musicians, DJs, outdoor dining, and sidewalk vendors. Expectations this year are to find more of the same things on those two select dates in July and August. 
Along with pop-up shops, restaurants, and bars, there will once again be various outdoor concerts, theatrical performances, different arts and culture experiences, "Instagrammable" backdrops, and fitness classes.