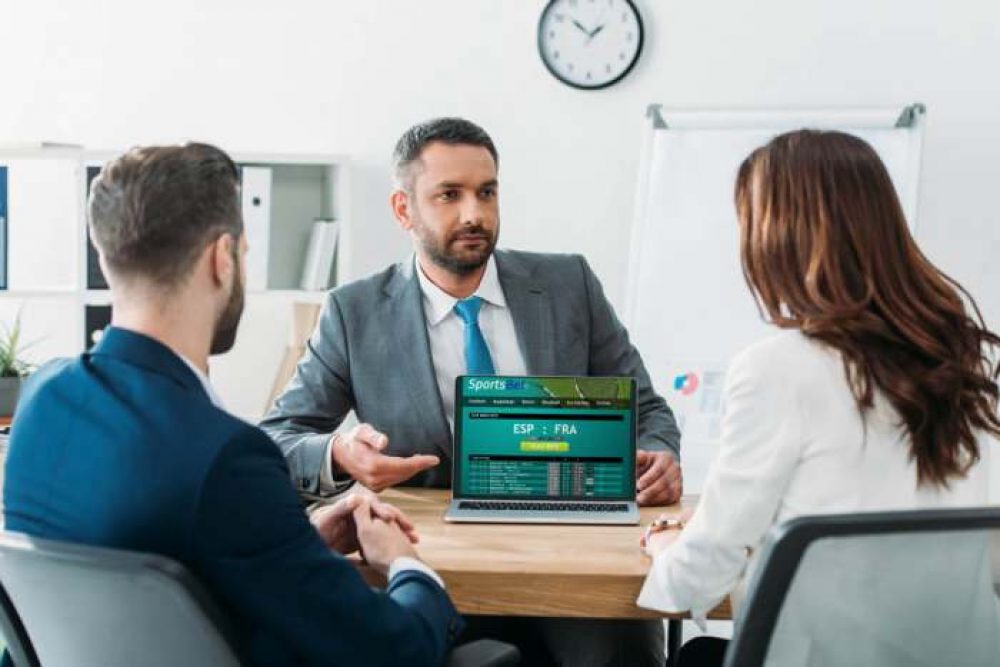 The word aggressive comes to mind when one thinks about the approach PointsBet has taken since entering the Illinois sports betting market. They made a big splash with their partnership with Hawthorne Race Course and the early talk of expansion plans to include several more off-track wagering locations in the Chicago area has been one of the worst kept secrets in the sports gambling industry. It is clear that PointsBet sees potential in Illinois and has chosen to get after it right out of the gate. Let's take a quick look at how they got to where they are in such a short period.
It Took Just Three Months
You read that correctly. PointsBet has been working in the Illinois market for just a few months. The Australian company was issued its temporary gaming license on July 16, 2020. That officially made them eligible to accept online bets through their sportsbook at Hawthorne. The racecourse, by the way, now has a Master Sports Wagering License and the PointsBet operation on-site went live in mid-September. The timing was crucial as it put PointsBet right in the middle of the action at the very beginning of the NFL season. NFL football, in case you didn't know, is a huge draw for bettors and typically generates the lion's share of wagering at any gambling site annually. PointsBet likely pushed to go live in time to catch that source of income.
PointsBet Is Also Innovative
Although sports betting and online sports betting is new to Illinois, the players in the market have to be creative if they are hoping to pull bettors into the fold. Technically, off-shore wagering is still a big draw in the state but by the look of the numbers (more on those later), the new in-state sites are doing a great job of pulling money back into Illinois. But other things make PointsBet attractive to new and seasoned bettors. One of their biggest "hooks" is that emphasis put on them being a mobile-first sports betting product. It worked for PointsBet in New Jersey and Indiana so they have chosen to keep that theme moving forward and that means in Illinois. Plus, the online product they have is simply stunning. Phrases such as "class-leading technology" and "excellent usability" are often used when describing what PointsBet offers.
Then There Is Points-Betting
We said innovation is key to success for online sports betting in Illinois and PointsBet came to the show with more than their share of this. One of the exclusive-to-PointsBet offerings is something they call Points-Betting. Essentially it is spread betting with a bit of a twist. Points betting gives bettors a tool to wager on a prop in an over-under style. It permits bettors to win, or lose, a multiplier of their wager. It works like this: you bet $10 on a quarterback in an NFL game to throw over 300 yards in a game. For every yard that QB goes over 300 yards, you can win a multiple of your wager. It also means that if he throws for less than 300 yards, you will lose your $10 plus more. But PointsBet has you covered as they have added prop betting features that will help you to control the way you win or lose. They allow you to set limits which keep wagering fun and if you happen to hit a losing streak, you won't find it as painful without limits in place.
The Numbers
PointsBet CEO Sam Swanell sees Illinois as a new frontier for the online sports betting company and makes no secret about the numbers having to do with most of the optimistic view the company has. In just three weeks of activity once going live, the PointsBet total handle in Illinois was close to $7-million. That gives the company a good feeling about the future in the state. "Everyone's pretty happy with what they're seeing out of Illinois," he said. "Illinois, I think, was always a state that we thought would have the strong DNA for sports betting and get out of the gate strong, and we're certainly seeing that that's the case." He also notes that the PointsBet customer base has grown considerably in the short time that the company has been operating in Illinois and believes that the jump is largely due to customers in Illinois joining the PointsBet team.
The Statewide Numbers
What puts everything into perspective is looking at the timeline where sports betting was legalized in Illinois. Although it took almost a year after legalization for the first brick-and-mortar sportsbook to open on March 9, 2020, and the first mobile sportsbook to open on June 18, 2020, bettors in the state have embraced the legalization. The biggest monthly handle so far is $139,643,887 and that was recorded in August 2020.
Expansion Is Always In The Works
With the warm welcome that PointsBet is receiving in Illinois, you can bet that they are looking into moving into other states once sports betting is legalized in those locations. Swanell has given the nod to Virginia and Massachusetts as upcoming targets for PointsBet to establish themselves. But for now, the focus is on keeping a firm hold on the Illinois market and building on that and the partnership in place with Hawthorne Race Course. Expect more partnerships to be formed within the state as the company expands and works on keeping an edge on their competition.
In Conclusion
PointsBet has taken an aggressive approach to its sports betting activity within Illinois. So far, it seems to be working as they offer not only a top-of-the-line online experience, but they have a firm grip within the Chicago market with a sportsbook located at Hawthorne Race Course. Add to this the innovative betting options including their exclusive points betting feature and you have the ingredients for a very successful operation. Is it currently working? According to PointsBet CEO Sam Swanell, things in Illinois are hopping and show little sign of slowing down in the near future. Watch PointsBet blaze a trail that will set the pace for all others who follow.